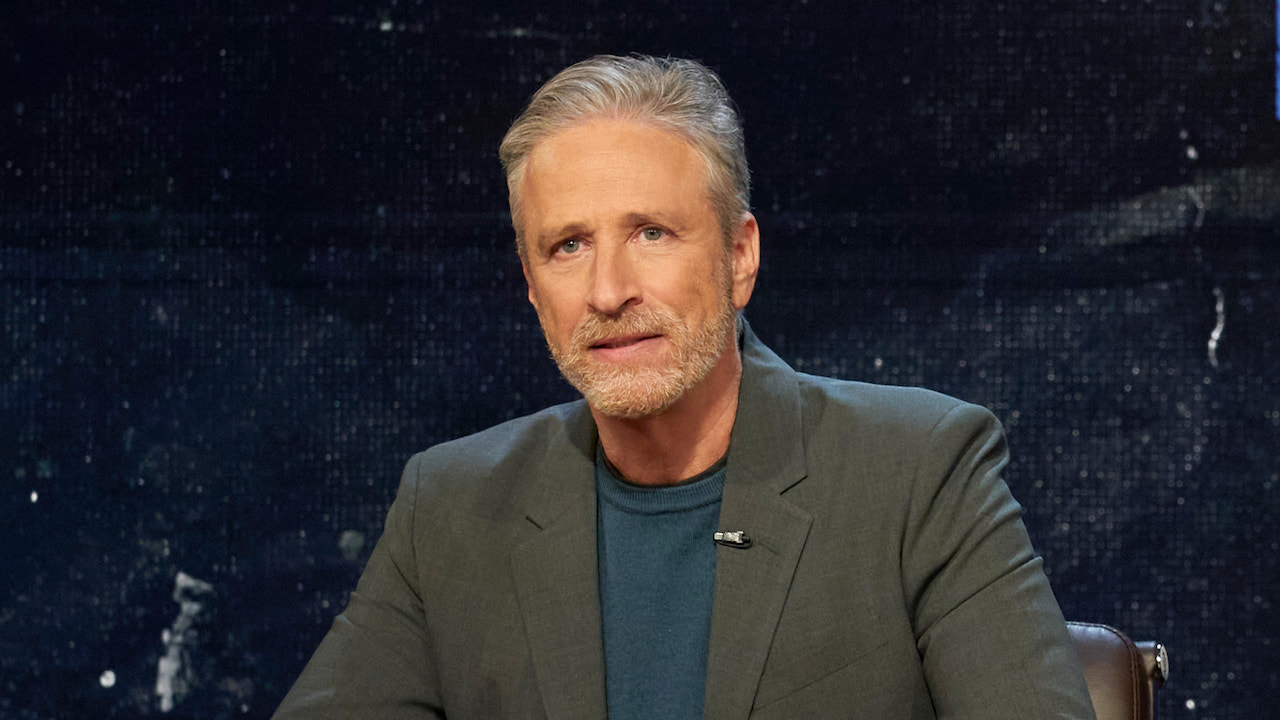 In 2021, six years after his time on The Daily Show concluded, Jon Stewart returned to the TV space for The Problem with Jon Stewart, a current affairs show that streamed to Apple TV+ subscribers. Well, this hosting job unfortunately came nowhere close to lasting as long as his last one, as in October, The Problem with Jon Stewart ended after just two seasons due to "creative differences" with Apple. Now the U.S. government is pressing the company over what was reported to be one of the main reasons for the cancellation: China.
Supposedly when Stewart told his staff that the show was ending, he mentioned that "potential show topics related to China and artificial intelligence" prompted concern from Apple executives, and there was also said to be "potential for further creative disagreements" when it came to the 2024 presidential election. On the subject of China though THR has learned that the House Select Committee on the Chinese Communist Party has sent a letter to Apple and its CEO, Tim Cook, about whether the company's relationship with China. 
The letter, which was signed by committee chairman Mike Gallagher (R-Wisc.) and ranking member Raja Krishnamoorthi (D-Illinois), noted that if the China-related information is accurate, it "potentially speaks to broader concerns about indirect Chinese Communist Party (CCP) influence over the creative expression of American artists and companies on CCP-related topics." The politicians supported the ability for creative talent, studios and streaming services to "create content without fear of potential CCP retaliation and punishment," then said the following:
The letter also delved into the worry that fear of "anticipated CCP objections" and "coercive behavior" is leading China to indirectly influence Hollywood in order to avoid "grave professional consequences." Whether anything will come of this probe remains to be seen, though it's doubtful that it will result in Apple doing a 180 and bringing back The Problem with Jon Stewart for Season 3. Still, if this can ultimately shed light on a bigger issue and lead to meaningful change, then at least some good will have come from the show's cancellation.
There is a world where the Apple TV+ show could have gone on for much longer. Although The Problem with Jon Stewart's first season had trouble grabbing viewers, things picked up in Season 2 thanks to various viral clips. It was even nominated for Outstanding Talk Series at the 75th Primetime Emmy Awards, which airs on January 15, 2024. Regarding Jon Stewart himself, it's unclear if he'll now seek to host another news-oriented TV show or if he's content with leaving that corner of his professional career behind him.
Although this series has come to an end, you're welcome to look over the other best Apple TV+ shows on the platform. Otherwise, our 2023 TV schedule and 2024 TV schedule can be perused to learn what other small screen entertainment is premiering in the near future.