Kenyon Dixon was surprised when the nominations for the 66th Grammy Awards were announced last week.
His 2023 song "Lucky" received his second career nomination, and first as a solo artist, for Best Traditional R&B Performance.
"This one feels different," Dixon exclusively tells Rated R&B days after he was nominated.
Being included in the same category as Babyface, PJ Morton, Victoria Monét, and SZA is of great significance to him due to the unique birth of this particular record.
"I wrote and recorded ['Lucky'] at home, by myself," he notes. "It's still mind-blowing to me that all of this is even happening as an independent artist."
He adds, "I've never been signed to a label, ever. I upload my music myself. I write out the lyrics. I still have the same tasks as I did when I first started making music. So, I'm still convincing myself that this is even real."
Dixon was first nominated for a Grammy in 2022 for Best Traditional R&B Performance for his contribution to "Bring It on Home to Me," a tribute to Sam Cooke.
The rendition also featured PJ Morton, BJ The Chicago Kid, and Charlie Bereal. Ultimately, H.E.R.'s "Fight for You" took home the award that evening. 
Dixon independently released "Lucky" on June 30 as the second song released from his recent album, The R&B You Love. He explained the inspiration behind the Marqus Curtis-produced tune exclusively to Rated R&B at the time.
"'Lucky' is my ode to Black women — the magic they are effortlessly and the magic they create. I took a very classic approach with this one and wanted to especially highlight the soul all around," said Dixon.
Almost a month later, Dixon released its official music video. Directed by Xavier Stiles, the video features Kee Smith as the love interest.
In addition, the official audio on Spotify has been streamed nearly 800,000 times.
As noted previously, Dixon's new album The R&B You Love arrived independently this fall. The 17-track album is the follow-up to his 2022 release Closer and its expanded version.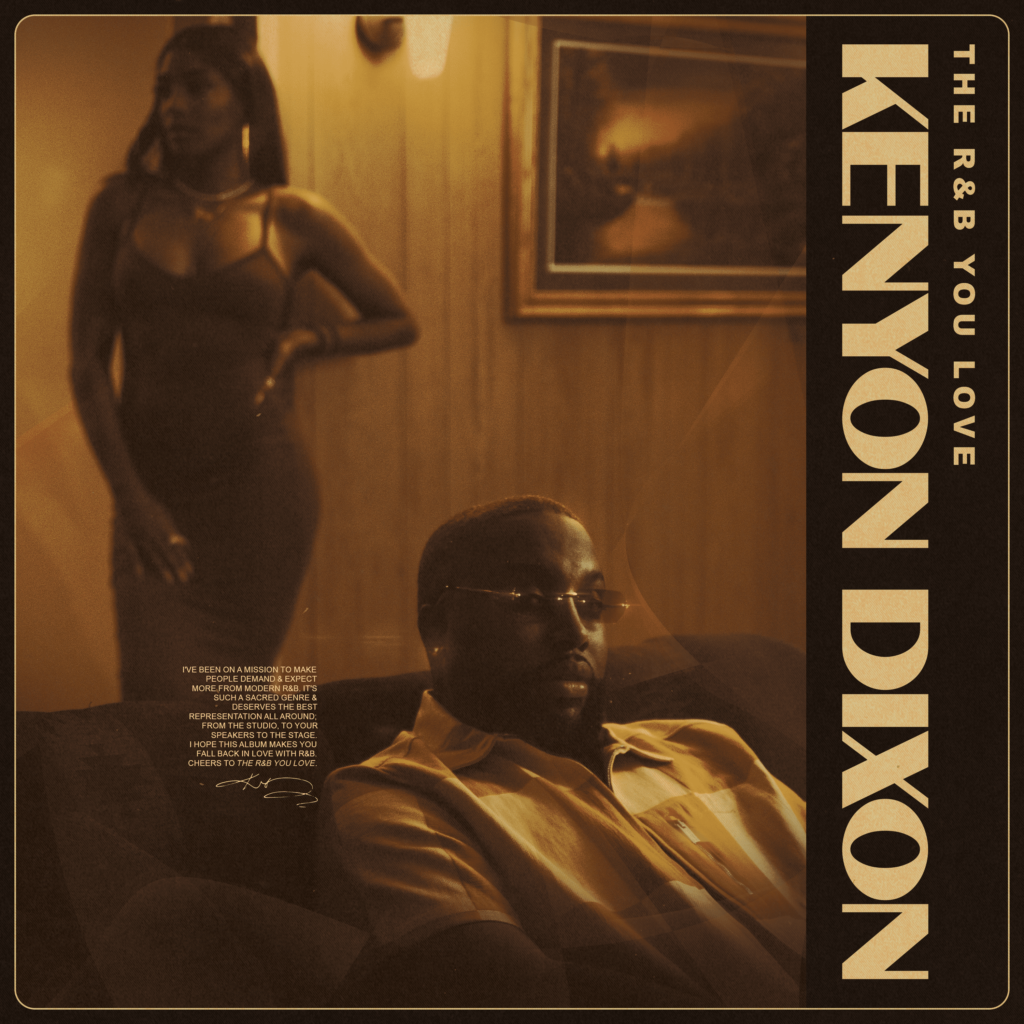 The R&B You Love features two extra pre-album singles, "Slow Dancing" with Kincy and "'98 Vibes (Do You Right)" with Tiffany Gouché, as well as special appearances by RL of Next and Alex Isley, a Grammy nominee in 2024.
"I've been on a mission to make people demand and expect more from modern R&B," Dixon shared with Rated R&B of his latest album. "It's such a sacred genre and deserves the best representation all around; from the studio to your speakers to the stage. I hope this album makes you fall back in love with R&B. Cheers to The R&B You Love."
The 2024 Grammys Awards will take place Sunday, Feb. 4, 2024, at 8 p.m. ET / 5 p.m. PT in Los Angeles, California. Read more nominees here.
Listen and watch the video for Kenyon Dixon's "Lucky" below.