Mild spoilers below for the first episode of Lawmen: Bass Reeves, so be warned if you haven't yet watched!
To tell any kind of big and important story on TV, it certainly helps to have a ensemble as large and full of A-list talent as the streaming western Lawmen: Bass Reeves' cast. The veritable who's-who of famous faces, as anchored by the imitable skills of series lead David Oyelowo, who was a vital factor in Bass Reeves' story being brought to life with Yellowstone's Taylor Sheridan. But as it turns out, amidst all the stars on display, Lawmen showrunner Chad Feehan only penned one side character from the show specifically with the actor in mind. 
CinemaBlend spoke with Feehan ahead of Lawmen: Bass Reeves' critic-splitting premiere, and I asked if he had any of the show's big names in mind while he was in the process of getting the episodes' scripted banged out. While that's not his go-to approach for the most authentic kinds of storytelling, the creator revealed an early meeting with Barry Pepper did indeed influence the way the character Esau developed on the page. Here's how he explained it to me:
Introduced in the series premiere, Esau Pierce is noteworthy within the life of Bass Reeves as the seemingly level-headed and pragmatic leader of the 1st Cherokee Mounted Rifles, a Confederate States Army regiment whose battles were fought within the Indian Territories, as they were known at the time. And he's noteworthy within the show as a whole for rocking some on-point facial hair. 
While not a ton could be gleaned about the character in that appearance, Esau's return later in the premiere certainly showed his true colors to be quite dark, though not without a sense of empathy threaded through the survival instinct guiding his actions. And the scene is a great example of what Barry Pepper brings to a role.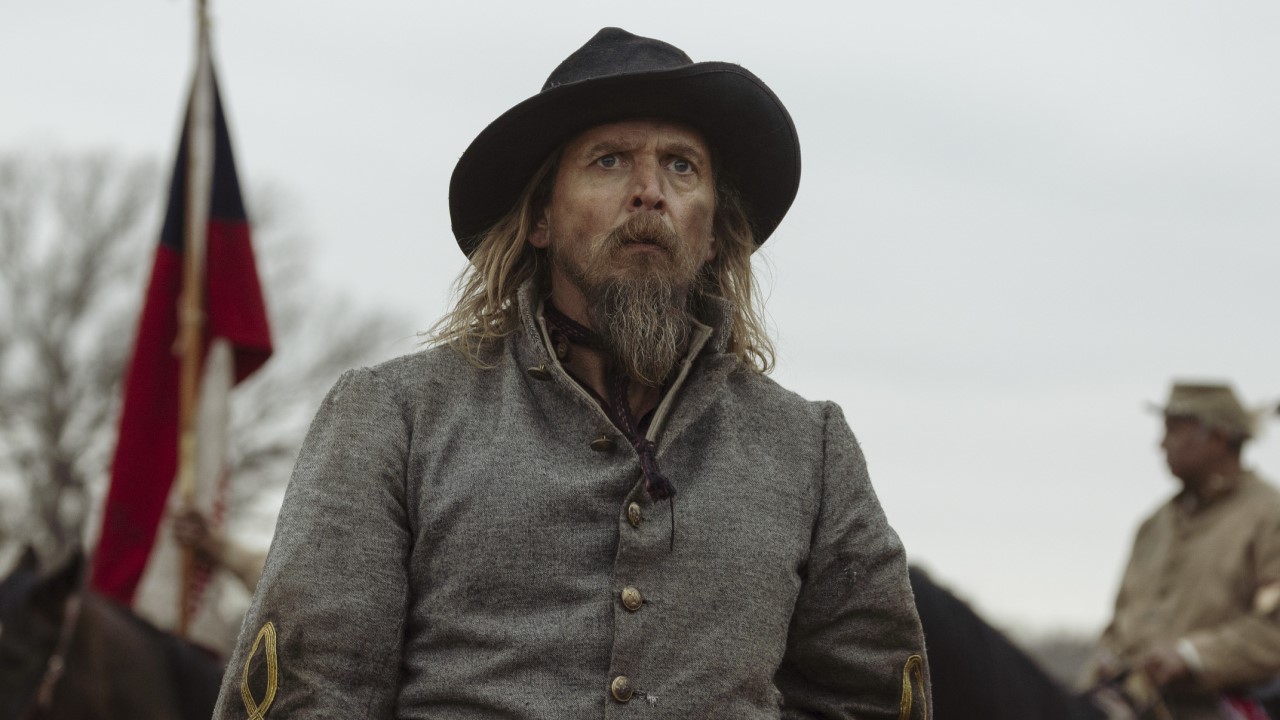 When Esau shows up again as a prisoner awaiting the ambush that would free him, he still doesn't get very much screentime overall, but a lot is still conveyed in those moments. His eyes are wide and darting out of nervousness, and it's fairly obvious there's something suspicious at play, but he still gives Bass a minimal head start in possibly steering clear of the imminent massacre, and Pepper's performance makes me believe that in that moment, he wished no harm upon Oyelowo's character. And had Riley Locc's Curtis Jumper not held Esau at gunpoint in the midst of his escape attempt, I don't think the former soldier would have gone out of his way to harm the kid.
Now, that's just my take on things based entirely on how Barry Pepper played it. By all means, showrunner Chad Feehan could himself believe Esau is wholly vile and malicious at heart — I didn't get to ask him specifically that — but the actor's delivery sold me on the character being guided more by fight-or-flight impulse over overt villainy. So if that's more of what Feehan was aiming for when he had Pepper in mind for Esau, it certainly worked, gobble gobble and all.
New episodes of Bass Reeves are available to stream every Sunday with a Paramount+ subscription, though no word just yet whether or not CBS will continue airing episodes via broadcast to follow the first two. Head to our 2023 TV premiere schedule to see what else will be hitting the small screen soon.