My own personal experience with the modern horror renaissance that I believe we are still very deep into at this point dates back to 2015 when I saw a movie called It Follows. The sophomore effort by writer and director David Robert Mitchell — in which a young woman (played by Maika Monroe) becomes targeted by a shapeshifting entity after inheriting a sexually transmitted curse — was easily one of the best horror movies I had seen in a long time and remains a classic in my book. So going by this information alone, one might assume that I was delighted to hear Neon has greenlit a sequel called They Follow. Well, not quite.
To be perfectly honest, the announcement — which I discovered from an X post by Neon — put me at a frustrating crossroads. On one hand, I am happy to see that a film I regard as a terrifying modern masterpiece has gained a following (no pun intended) successful enough to inspire a continuation. But on the other hand, I believe its reputation as a terrifying modern masterpiece is exactly why it should be left alone. With They Follow now set to begin production in 2024 (per Variety), I guess I should take the time to figure out exactly how I feel about this upcoming horror movie by weighing out the pros and cons — starting with my biggest gripe.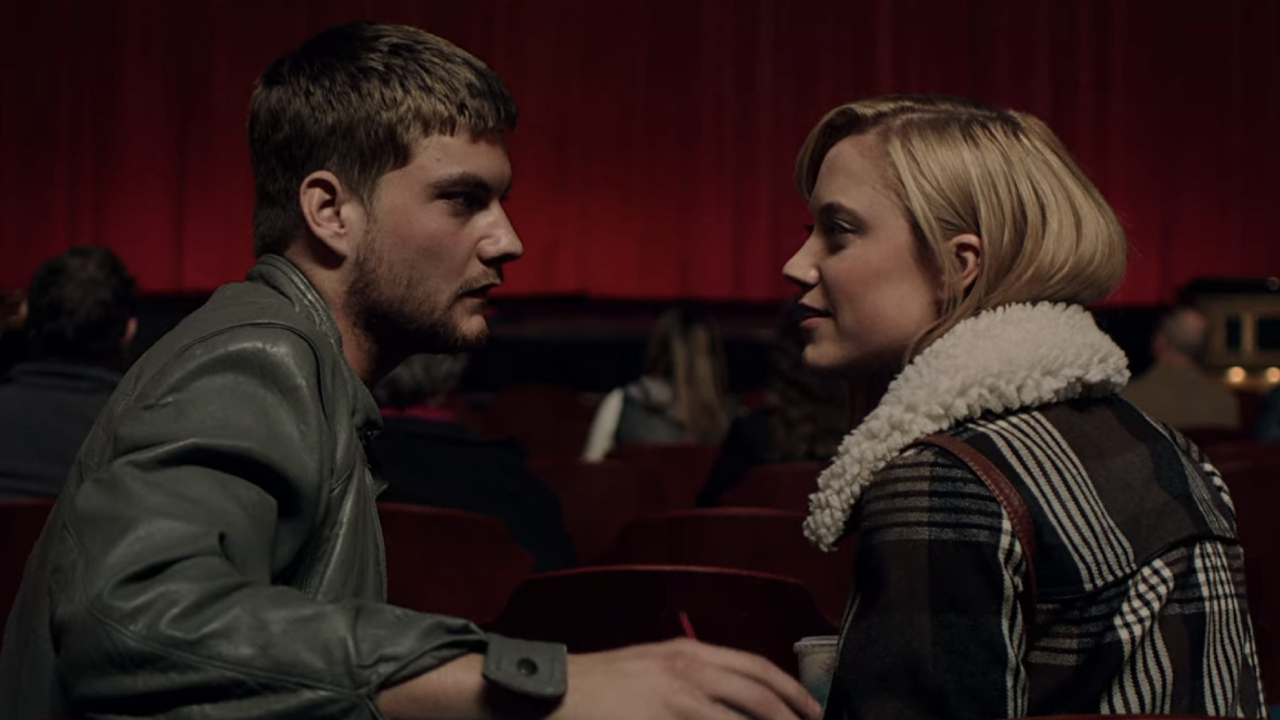 CON: It Follows Does Not Need A Sequel
With very few exceptions — such as Trick 'r Treat 2, which I am looking forward to — I am not really the type of person who ever hopes to see a horror movie get a sequel. Most of my favorite thrillers are the kind that stand perfectly on their own without the need to tease an unnecessary continuation. In fact, It Follows is the film I usually think of first in reference to one-off horror movies that never got sequels and would not necessarily benefit from one either.
So when I learned that It Follows would, indeed, be receiving a follow-up (OK, that pun was intended), the first thought to come to my mind was, in the words of Kenan Thompson, WHYYYYYYY? The story that Mitchell crafted was so tight and perfectly wrapped up, in my opinion, that I see absolutely no reason to revisit it. I mean, if I was one of the people demanding an It Follows sequel, it would only be to check in on Jay Height.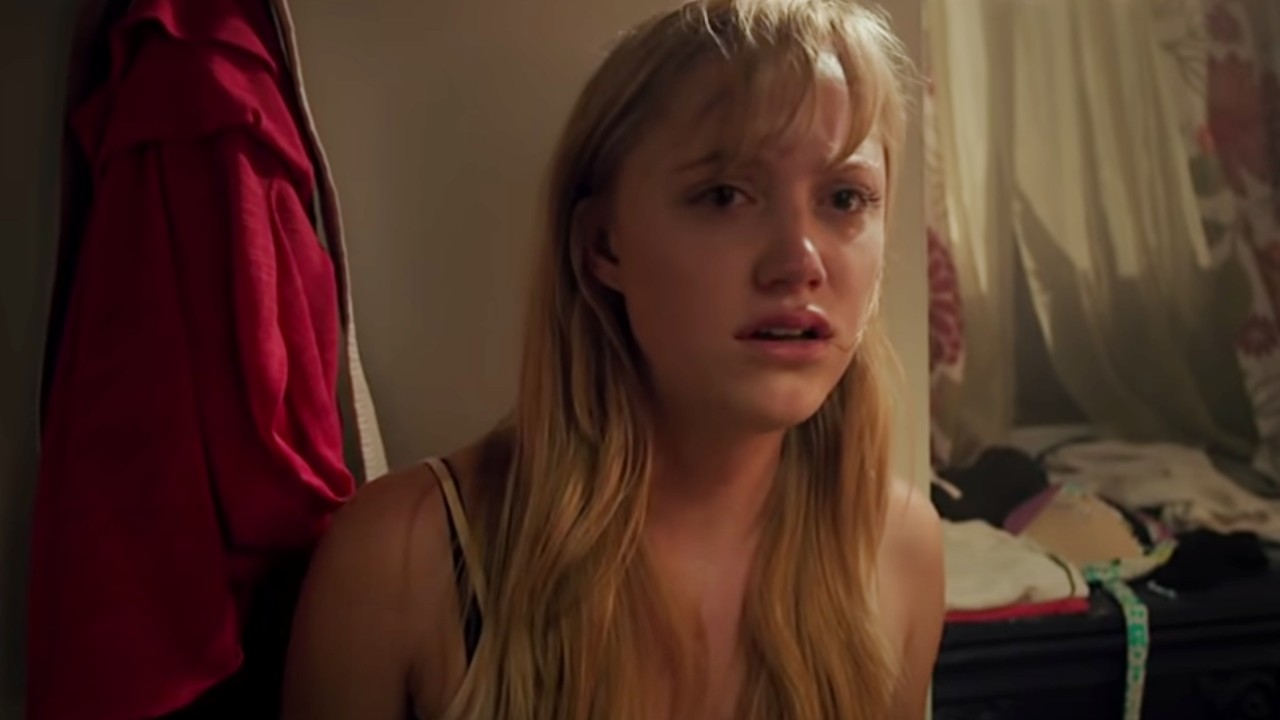 PRO: Maika Monroe Is Returning As Jay
Jay Height is the main character of It Follows and the role that solidified Maika Monroe as one of the top horror movie Scream Queens of her time, following her breakout role in Simon Barrett and Adam Wingard's The Guest from 2014. She would continue to honor her reputation proudly by starring in more thrillers like 2019's Villains — opposite Scream King and Pennywise from 2017's It, Bill Skarsgard — and two of the best horror movies from 2022, Watcher and Paramount+'s Significant Other.
As confirmed in the aforementioned Variety report, Monroe's next project in the horror genre — after Oz Perkins' Longlegs with Nicolas Cage — is They Follow. I will admit: the idea of Monroe coming back to play one of the best modern-day final girls once more is enough to pique my interest and the mere fact that the actor was willing to sign on for a sequel to It Follows is a pretty good sign. Plus, I would be lying if I said I was not the least bit curious to learn what happened to her next.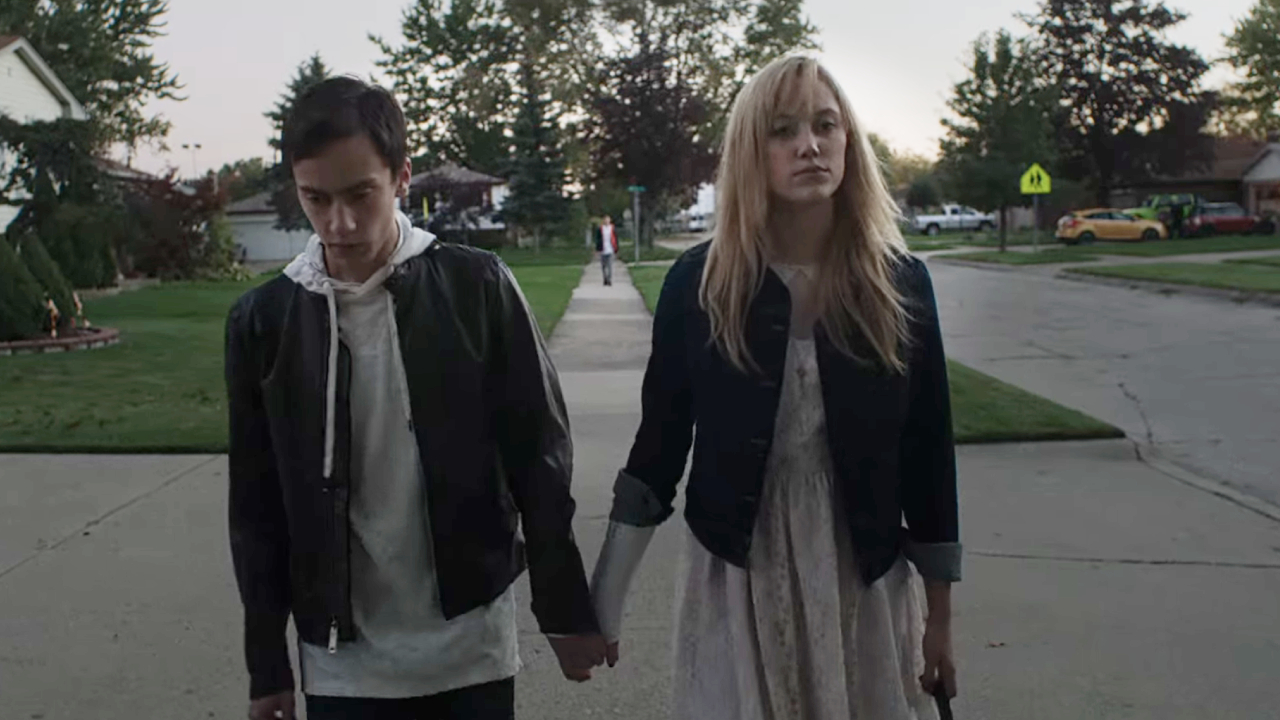 CON: The Ambiguous Ending Will Be Ruined
On the other hand, not knowing what happens next is one of the things I love most about the ending of It Follows, which — WARNING — I am about to spoil right now. After a failed attempt to kill the Entity, Jay transmits the curse to her friend, Paul (played by Keir Gilchrist from Netflix's Atypical), who is later seen scoping the streets for sex workers. We then see the now dating couple strolling hand-in-hand down a sidewalk as a blurry figure is seen walking steadily behind them before cutting to the title card.
We are never assured if the person behind them is just a random bystander or if it is the Entity coming to kill Paul and then Jay, keeping the film's breathtaking suspense alive long after the credits roll. However, They Follow is almost guaranteed to reverse the open-ended final shot's enduring aura of mystery by continuing a story that, as far as I am concerned, could not have ended with a more perfectly chilling conclusion. In fact, while it may be seen as a controversial ending to some, It Follows has one of my all-time favorite movie endings for the reasons above and is an essential reason I used to pray it would never be sequelized.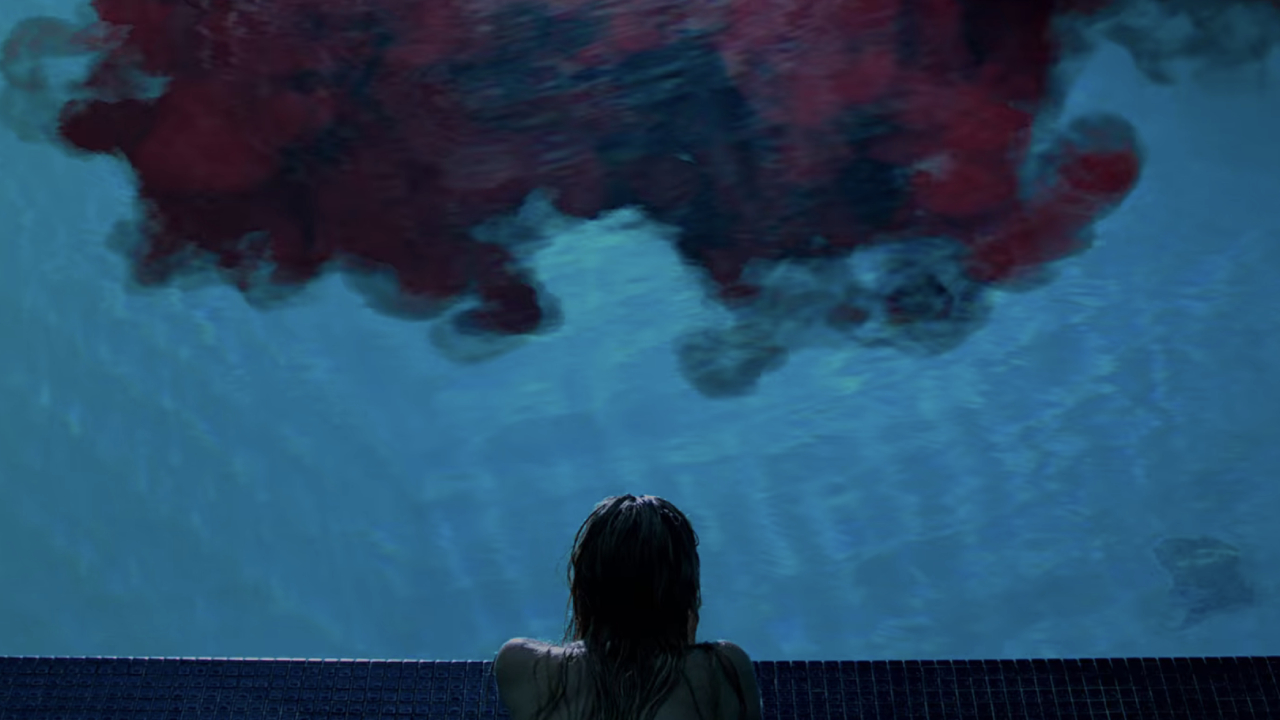 PRO: David Robert Mitchell Returns To Write And Direct
With the exception of, for instance, David Gordon Green's 2018 reboot of Halloween (but not its sequels), usually when a filmmaker take over a horror movie franchise that they DID NOT create, I do not find the results very satisfying — such as, say, David Gordon Green's The Exorcist: Believer from 2023. Luckily, it looks like that will not be the case with They Follow, which is being penned and helmed by the writer and director of It Follows, David Robert Mitchell.
Before entering the horror game, the filmmaker broke out with the 2010 coming-of-age dramedy, The Myth of the American Sleepover, and it was not until 2018 when he followed-up It Follows with the bizarre, A24-produced mystery thriller, Under the Silver Lake, starring Andrew Garfield and Riley Keough. Needless to say, the guy is rarely one to repeat himself with anything and that versatility is what made It Follows such a unique genre entry, along with its spine-tingling atmosphere and ambiguous time setting. Knowing that the man who created this strange world in the first place is the one revisiting it for They Follow gives me some hope for it. But…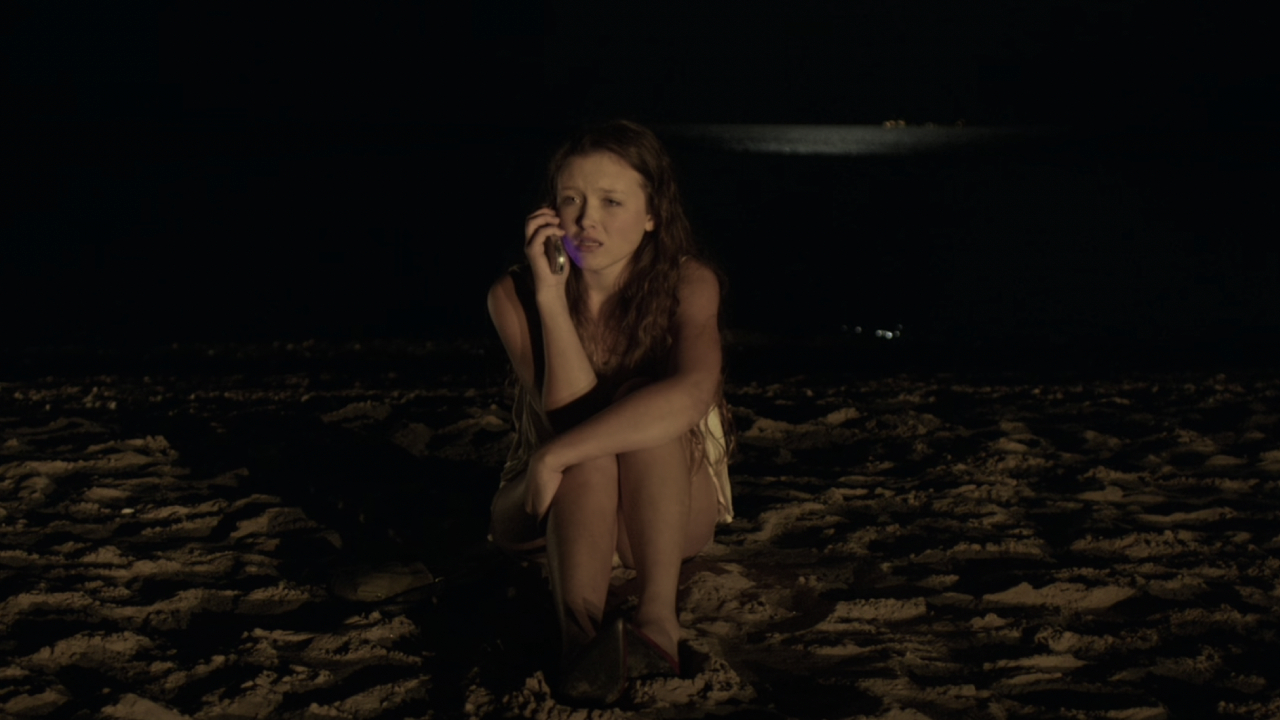 CON: I Don't Want To See It Become A Diluted Franchise
What if They Follow ends up becoming a bigger success than anticipated and Neon asks for another sequel? What if this film represents all that Mitchell wanted to add to this story and, being forced to come up with more, churns out an underwhelming threequel? Or, even worse, what if he refuses the offer and the job goes in the hands of someone else who rips apart and retcons everything that made the original special to the point the series is destined to be relegated to a DVD multi-pack at the bottom of a five-dollar bin?
OK, maybe I am getting a little ahead of myself, but I really do shudder at the idea of It Follows becoming another classic that turns into a mediocre franchise. That is what I, personally, feel happened to the Halloween movies, as well as the Saw franchise or the Insidious movies — all of which never lived up to the original, in my opinion. Then again, my pick for the best horror movie franchise of all time is the Evil Dead series, which has thrived tremendously well by taking its time to deliver something fresh and interesting with each installment and, considering how much time has passed since the original, there is a chance that is what is taking place with They Follow.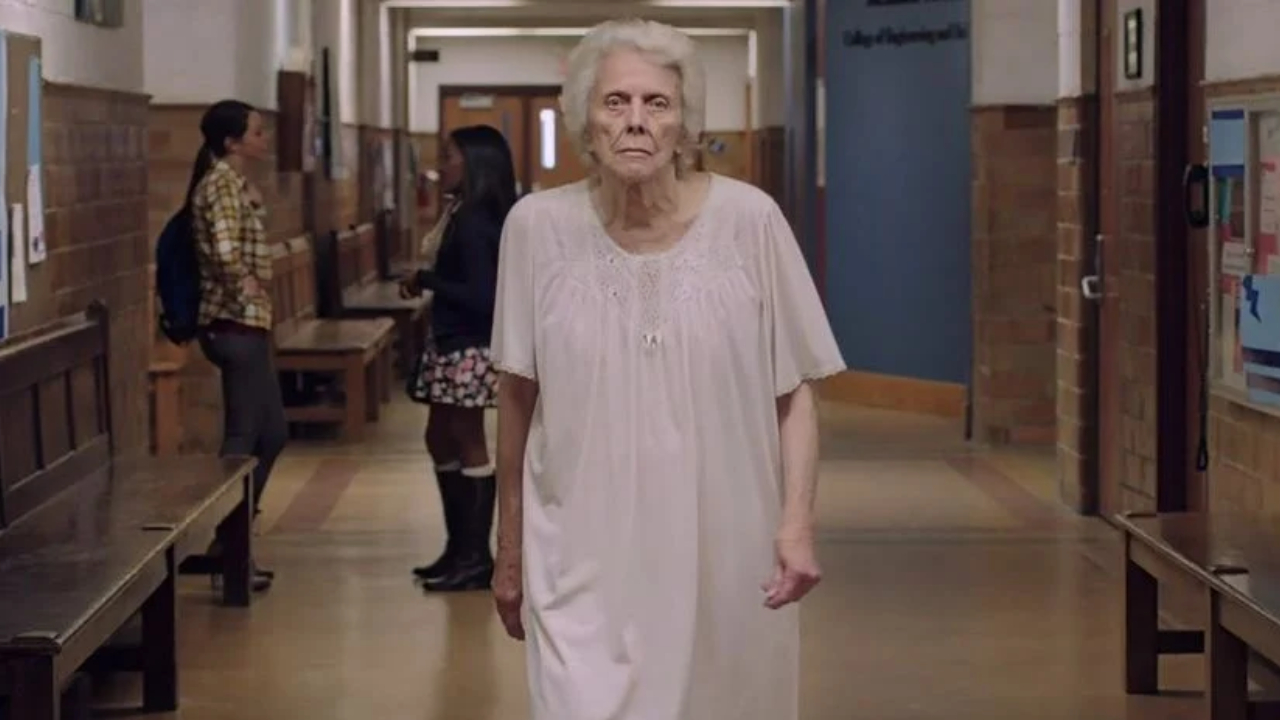 PRO: The Title And Tagline Suggest An Epic New Story 
I remember a 2015 Entertainment Weekly article in which Tom Quinn (the co-president of It Follows' distributor, Radius TWC) suggested an idea for a sequel called Follow It, which would explore the origins of the Entity. Personally, I hated the idea of trying to ruin what made one of the greatest modern horror movie villains so mysterious, which is why I am glad that They Follow appears to going a different direction.
The title alone seems to hint that there is not just one invisible, shape-shifting demon for Jay to contend with this time and the tagline, "It's everywhere," expands on that potential concept in horrifying ways. This leads to me question if They Follow is breaking from the original's supernatural slasher conceit and delving into something something with a much wider, even apocalyptic scope. Whatever it is, the clues provided so far certainly have my attention.
Even if we had no clues to suggest what They Follow is about, I would still be trying to keep an open mind about, despite being a sequel to a film I hold dear. Reason being: in the end, not even a lackluster sequel can ruin what made a great original film special in the first place and, for all we know, this could be a new chapter on par with Evil Dead II or The Exorcist III. Currently, It Follows is one of the best horror movies streaming on Netflix, so be sure to check it out in time for the Entity's return.