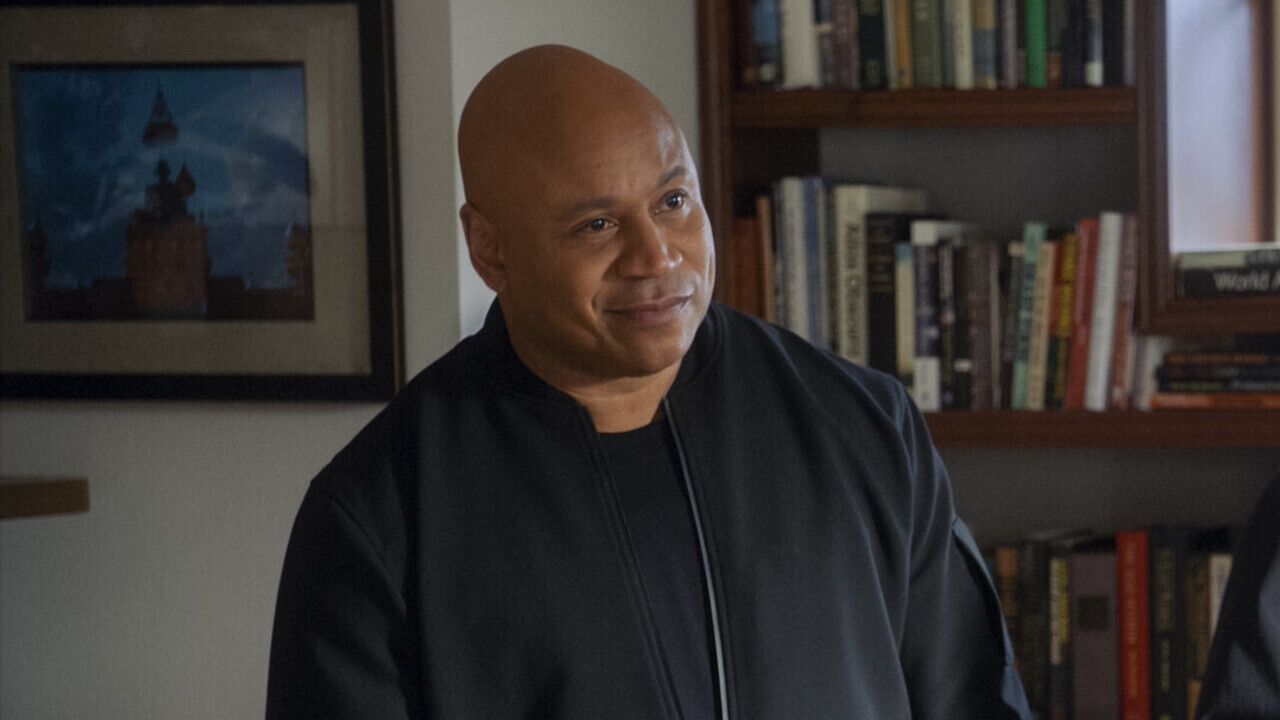 Even though NCIS: Los Angeles is over, LL Cool J is still sticking around the franchise as Sam Hanna. The actor and rapper made a surprise cameo in the season finale of NCIS: Hawai'i, which aired after the LA series finale. It was then revealed that Sam will be making appearances on the upcoming third season of the island-based spinoff, with LL serving as a recurring guest star. Now, with the SAG-AFTRA strike finally over, Hawai'i star Noah Mills is sharing his excitement over the franchise veteran joining the fold.
There still isn't much information regarding the specific role LL Cool J's Sam has to play on NCIS: Hawai'i as well as just how many episodes he'll pop up in. The season finale saw him lending a hand to Vanessa Lachey's Jane Tennant, so it seems he'll serve as a resource to her in some capacity, at the very least. Regardless, Noah Mills, who plays Tennant's second-in-command Jesse Boone, told ET that he's pumped about the rapper joining the cast:
The Marvel-esque, three-way NCIS crossover that aired earlier this year brought together the characters of LA and Hawai'i for the very first time. It also marked the first instance in which all three shows in the franchise had crossed over simultaneously. It was definitely a treat for fans of the shows to see the dynamics between the agents. Keeping all that in mind, I'm as excited as Noah Mills is and can't wait to see how Sam continues to mesh with the series' regular characters.
Of course, since LL Cool J is hopping over to Hawai'i, one has to wonder if there's a chance his former co-stars could follow in his footsteps and appear in other shows in the NCIS franchise. L.A. executive producer R. Scott Gemmill previously told TV Insider that it's "very possible," but it wasn't up to him. At the very least, let's hope that from time to time, Sam will catch Tennant and the team up on what the OSP team has been doing.
Meanwhile, with NCIS: Sydney premiering on CBS soon, there's always the possibility of Hawai'i getting a crossover with the international spinoff. (Eric Christian Olsen even pitched himself for a potential appearance.) Of course, we probably don't want to get too ahead of ourselves, especially since that new show is just getting going. At present, it's just going to be exciting to see LL Cool J on NCIS: Hawai'i following his tenure on Los Angeles. The veteran actor is sure to bring a considerable amount of gravitas to the proceedings, and his character's presence provides some solid continuity between shows. And of course, hopefully, Noah Mills gets to share some sweet scenes with him. 
Filming for NCIS: Hawai'i will reportedly begin in early December, as Noah Mills told the outlet. I don't know about you, but I'll be waiting anxiously for the season premiere. While it's still going to be a bit of a wait, keep your eyes locked on the 2024 TV schedule so that you'll know when to expect the series' return, and stream past episodes using a Paramount+ subscription.