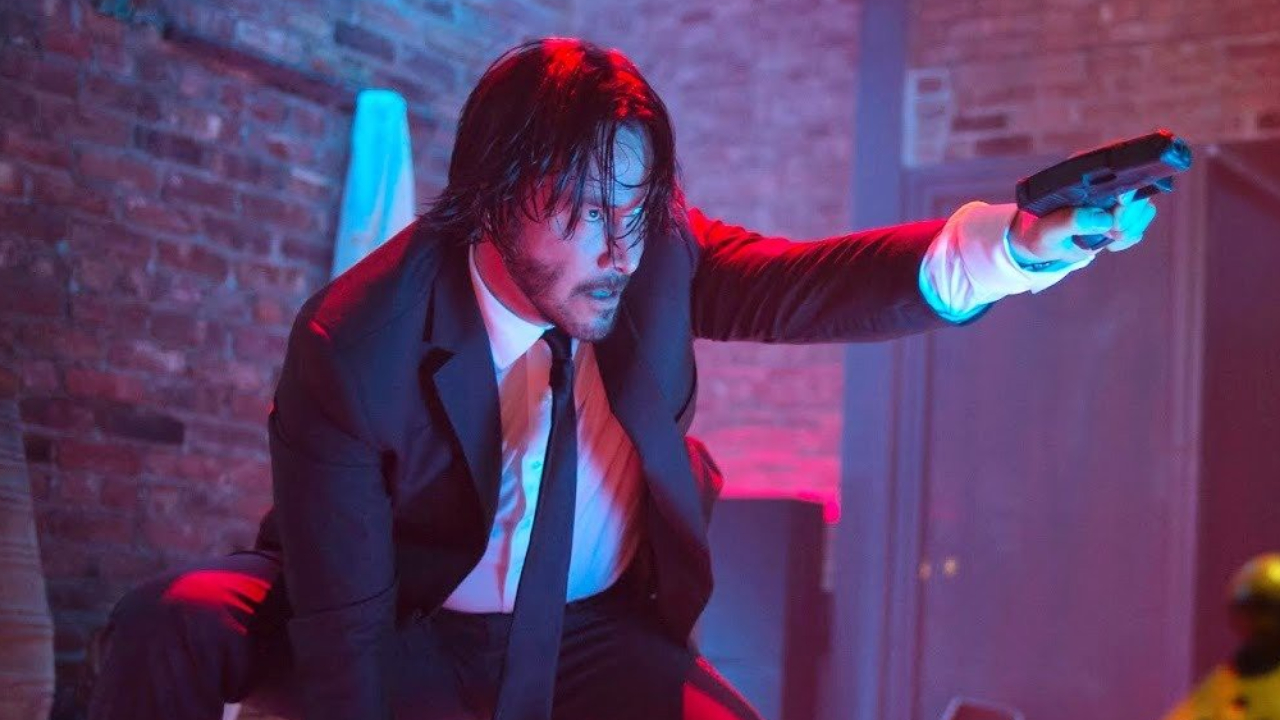 In 2023, John Wick is one of the greatest action franchises in Hollywood, which so far consists of four movies and a TV show, and has more projects on the way. But back in 2014, the title assassin played by Keanu Reeves was an unknown commodity, arriving in a month that also delivered movies like Gone Girl, Whiplash and Birdman. In fact, director Chad Stahelski was convinced the first John Wick movie would go "straight to video"; instead, it ended up making nearly nine figures.
Stahelski, who co-helmed John Wick with David Leitch (although he is credited as a producer), reflected on his initial expectation for how the movie would be delivered to and received by the masses while chatting with Yahoo. In his words:
Oh, how wrong Chad Stahelski and his cohorts were about John Wick. Not only was this movie not relegated to the direct-to-video market, but the tale about this retired assassin who armed himself back up to exact revenge on all those remotely associated with the people who killed his puppy earned a lot of positive critical reception. And then, as the cherry on top of this proverbial sundae, John Wick ultimately made a little over $86 million worldwide off a reported budget of between $20-$30 million. Not only does that qualify as a financial success, it was just $14 million shy of reaching $100 million.
Now, the John Wick journey could have simply been a one-and-done affair, with Keanu Reeves leaving the assassin behind him after that sole outing and finding other ways to entertain the public. Well, he ended up doing that anyways in the years to follow with movies like Toy Story 4, Bill & Ted Face the Music and The Matrix Resurrections, but more importantly, Lionsgate decided to expand the John Wick mythology into a film series. Three sequels followed, all of which were also directed by Stahelski, excelled critically and did gangbusters at the worldwide box office, with Chapter 4 standing as the cream of the crop with its $440.1 million haul earlier this year.
Although John Wick: Chapter 4's ending seemed to definitively conclude the film series, especially considering Reeves had asked for years for John to be "definitively killed," there is still talk about the possibility of Chapter 5 being made. Whether or not that happens, as indicated earlier, we're now in cinematic universe territory with this franchise, as Peacock subscribers can stream the prequel show The Continental, Ballerina is slated on the 2024 movies calendar, and there are also plans for a John Wick anime series and another live-action show that will, among other things, explore The High Table "a little bit."
If there is a universe where John Wick not only didn't spawn a film series but was sent direct-to-video, I feel for the people in that reality. But for us here, the first three John Wick movies can be found on Peacock, while Chapter 4 can be streamed on Starz, which you can purchase as an add-on for your Hulu subscription.