How To Watch The Curse
Swipe to scroll horizontally
Watch The Curse: Preview
The genre-bending TV show, written and produced by Nathan Fielder and Benny Safdie, and starring Emma Stone finally gets its official release, both on streaming and linear TV. We explain how to watch The Curse online from anywhere. Read on in our guide for all the details.
The Curse is already garnering plenty of noise in early reviews as the meta show sets out to explore race, class, gentrification, and white guilt in what is being described as a strange and frequently unnerving show.
Newly married couple Asher (Fielder) and Whitney Siegel (Stone) star in their own HGTV, house-flipping reality show, with Whitney confessing that she intends for her "homes to [reflect] the local community" they live in. Their city? Española, New Mexico. But when an act of goodwill is performed only for the sake of the cameras and a young girl claims to have put a curse on Asher, things between the couple seem to begin to go wrong.
Putting a mirror up to white savorism, as well as the systematic oppression of the Hispanic and Indigenous people within America, The Curse promises an equal amounts uncomfortable, cringe-worthy, hilarious watch.
Arriving soon on Paramount Plus, here's everything you need to know about how to watch The Curse online from anywhere in the world.
How to watch The Curse online in the US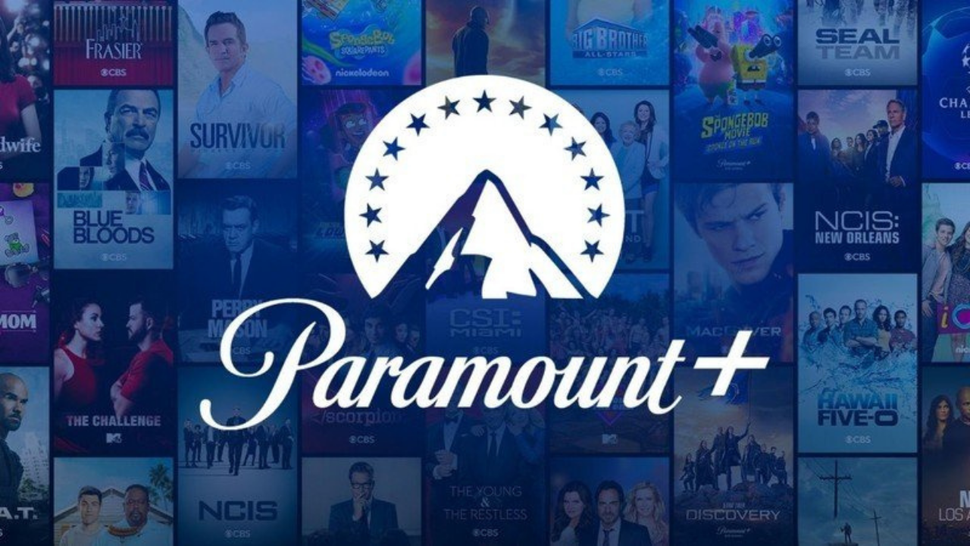 Initially premiering at the New York Film Festival, The Curse finds its streaming home on Paramount Plus, dropping on the service weekly from Friday, November 10 for its ten episode run.
Unlike international Paramount Plus subscribers, in the US you'll need to stretch for the Paramount Plus with Showtime plan, which throws in all Showtime Originals, too. This includes The Curse, as well as Billions, Yellowjackets, and Special Ops: Lioness.
Those with the linear Showtime TV channel as a part of their cable package can also watch The Curse, premiering on Sunday, November 12 at 10pm ET / PT.
The price of a Paramount Plus subscription with added Showtime is $11.99 a month. However, if you're a new subscriber you can try it for nothing with the 1-week Paramount Plus free trial. You can also save by signing up for a whole year upfront and pay $119.99, working out as $10 a month.
For those who want a cable-like platform without the contracts and hefty bills, both Sling TV and FuboTV carry Showtime. Sling TV currently offers 50% off your first month, while FuboTV has a 7-day free trial. You can also get Showtime as an add-on to your Hulu subscription.
Overseas and want to access your Paramount Plus subscription as normal? We explain below how a VPN can help.
How to watch The Curse online from anywhere
US citizen on vacation? Or perhaps you're working overseas and still want to stream The Curse on Paramount Plus as if you were back home. Unfortunately, in some markets you'll be stopped from doing so due to geo-blocking.
But with a VPN you can change your IP address and make your computer, smartphone, tablet or other streaming device think its right back in the US of A.
That means US citizens overseas can subscribe to a VPN, join a US-based server and access their subscription no matter where you are in the world, just as if you were in the comfort of your own home.
How to use a VPN to unblock streaming services:
1. Choose your ideal VPN and install – as we say, ExpressVPN is the total package when it comes to great streaming VPNs
2. Connect to a server – most good VPNs make it super simple to connect to a server in the US or whatever country you require
3. Stream away! – login to your streaming service – Paramount Plus in this instance – and stream like you were in your home country
How to watch The Curse online in the UK
You'll be able to watch The Curse in the UK just a day later than the US, with episodes arriving on Paramount Plus from November 11. New episodes will arrive every Saturday on the platform.
UK fans don't have to pay more for the luxury of watching Showtime Originals with their Paramount Plus subscription, priced at £6.99 a month. Or, for the best value, pay £69.90 for a whole year. But not before you take advantage of its 7 days FREE trial, assuming you've never used the streaming service before.
Alternatively, if you already have a Sky TV package, Season 7 episodes will air on Sky Atlantic. The premiere will be shown there a little earlier at 9pm on Friday, August 11, with following episodes showing on Sundays starting with Episode 2 on August 20.
Not in the UK? Download a VPN and watch your favorite streaming services as if you were back on UK soil.
How to watch The Curse online in Canada
It's uncertain whether Paramount Plus will carry The Curse in Canada. Generally Showtime shows are made available on Crave rather than Paramount Plus. However, neither service has confirmed. We will update when we know more.
Watch The Curse online in Australia
Australians will be able to watch The Curse a day later, premiering on Paramount Plus on Saturday, November 10.
Aussies, much like the UK, only have the choice of paying monthly or annually for one plan, with all Showtime shows included. Plans cost fro $9.99 a month or $99.99 a year with a 7-day free trial.
---
The Curse Trailer
The Curse Cast
Nathan Fielder as Asher Siegel
Emma Stone as Whitney Siegel
Benny Safdie as Dougie Schecter
Dahabo Ahmed as Nala
Corbin Bernsen as Whitney's father
Constance Schulman as Whitney's mother
Barkhad Abdi as Nala's father
The Curse Episode Release Schedule
Swipe to scroll horizontally
| Header Cell – Column 0 | Streaming Release Date | TV Release Date |
| --- | --- | --- |
| Episode 1: "Land of Enchantment" | November 10 | November 12 |
| Episode 2: "Pressure's Looking Good So Far" | November 17 | November 19 |
| Episode 3: "Questa Lane" | November 24 | November 26 |
| Episode 4: "Under the Big Tree" | December 1 | December 3 |
| Episode 5: "It's a Good Day" | December 8 | December 10 |
| Episode 6: "The Fire Burns On" | December 15 | December 17 |
| Episode 7: "Self-Exclusion" | December 24 | December 24 |
| Episode 8: "Down and Dirty" | December 31 | December 31 |
| Episode 9 | January 7 | TBC |
| Episode 10 | January 14 | TBC |