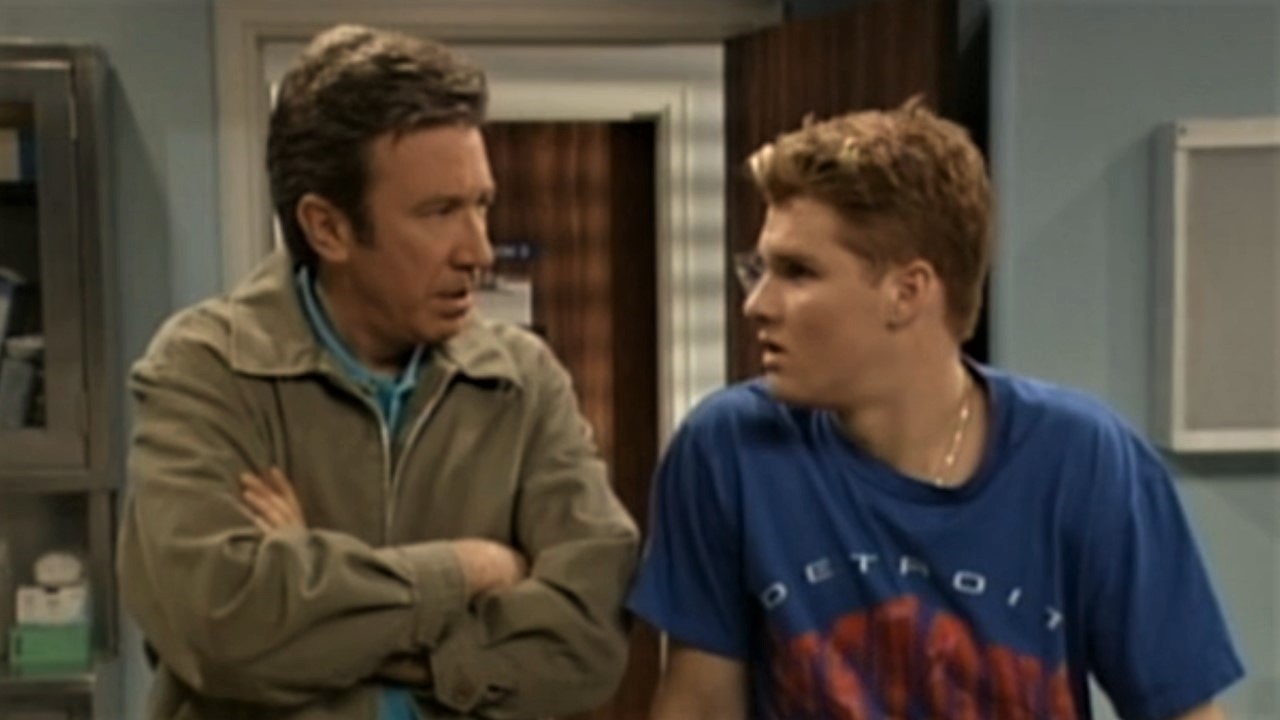 The Taylor family may have stuck together through thick and thin over eight seasons and more than 200 episodes of Home Improvement, but that may not be the case for former cast members. Zachery Ty Bryan, who played Brad on the classic sitcom, has been involved in legal troubles over the past few years, and Tim Allen reportedly has been avoiding contact with the actor who played his on-screen son. Read on for what the Santa Clause star has said and how he's allegedly feeling about the situation now.
Bryan's legal troubles began in late 2020, when the then-39-year-old was arrested for allegedly strangling his girlfriend. He was released not too long after following payment of a cash bail, but he was charged with two felonies: strangulation and coercion. He was also charged with six misdemeanors. Tim Allen, who had legal troubles of his own back in the 1970s, spoke with THR in 2022 to share some comments published earlier this year. At the time, the comedian said:
Allen's comments about Zachery Ty Bryan as "a great kid who has grown into a complex man" and only being able to "step aside and let somebody go through their process" were reported over the summer; now, circa fall 2023, RadarOnline.com claims that the actor is avoiding Bryan, who attempted to call Allen earlier this year. Additionally, an inside source allegedly told The National Enquirer (via RadarOnline.com) this about the situation:
Zachery Ty Bryan was making headlines again over the summer when he was arrested once more for alleged domestic violence in Eugene, Oregon after violating the Abuse Prevention Act. The actor's fiancée, Johnnie Faye Cartwright, with whom he shares three children, spoke out just days later. She said that she'll "always want what's best for the father of my children" and described it as "a horrible situation that's going to be spun so many ways." She asked for the public to respect the privacy of her, their children, and their families. 
Shortly thereafter, Bryan was released from jail after six days, with his lawyer releasing a statement with an emphasis on the importance of "presumption of innocence." The actor was arrested again in late September for reportedly violating the terms of a release agreement. 
Tim Allen has not publicly commented on his former Home Improvement co-star's legal troubles or the allegations since his comments about not knowing what was going on with him. You can revisit both actors during their Home Improvement years with the full series available streaming with a Hulu subscription and/or a Disney+ subscription.