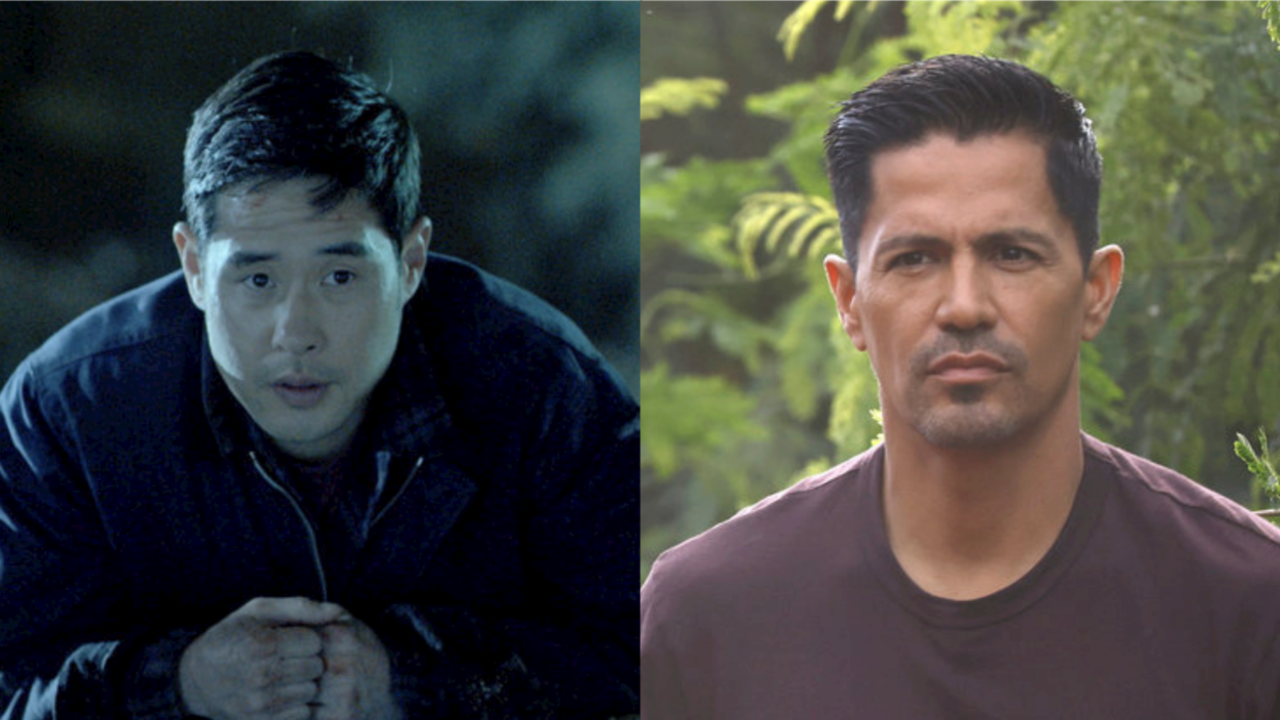 Quantum Leap and Magnum P.I. were two of relatively few scripted shows that returned in the fall of the 2023 TV schedule, with both shows completing a number of new episodes before the WGA writers strike and SAG-AFTRA actors strike shut down production on the small screen. That was good news for fans of those series (although Magnum P.I. fans also got news of the cancellation), but both will be off the air on November 8. Fortunately, NBC has already revealed when they'll be back with new episodes, and the wait won't be too long. 
Quantum Leap and Magnum P.I. usually air at 8 p.m. ET and 9 p.m. ET, respectively, followed by a One Chicago repeat on NBC's Wednesday nights. On November 8, the Republican Presidential Debate will take over primetime on the network, leaving no room for the two shows or another Chicago P.D. repeat. The break will fortunately only last for one extra week, however. Both Quantum Leap and Magnum P.I. will return with new episodes on Wednesday, November 15 in their usual time slots. 
And NBC has already released descriptions for the new episodes that will air on November 15, which will hopefully be worth the wait for fans who weren't exactly hoping for the Republican Presidential Debate instead of Raymond Lee as Ben Song and/or Jay Hernandez as Thomas Magnum. To start the night, Quantum Leap will head back to the middle of the 20th century, per NBC's description:
The new episode of Quantum Leap is called "Secret History," and Ben clearly has a big task ahead of him. Whether that will involve more screentime for Ernie Hudson's Magic after his recent storyline remains to be seen, and there are still questions about new Season 2 threats to the program. 
Thomas Magnum is facing a different kind of challenge with the new episode of Magnum P.I. on November 15, called "Run with the Devil." NBC's description previews: 
Well, an Amish boy in Hawai'i with a case is certainly something that Magnum and Higgins haven't encountered before in nearly 100 episodes of Magnum P.I.! It'll be interesting to see if T.C. is interested in Rick's attempts to find him a date in the wake of his breakup with Mahina, but at least his recovery from the spring finale cliffhanger seems to be going well!
Whether or not you watch NBC on November 8, you can find both Quantum Leap and Magnum P.I. back in their regular 8 p.m. and 9 p.m. time slots on November 15. You can also revisit earlier episodes of both shows streaming now with a Peacock Premium subscription.