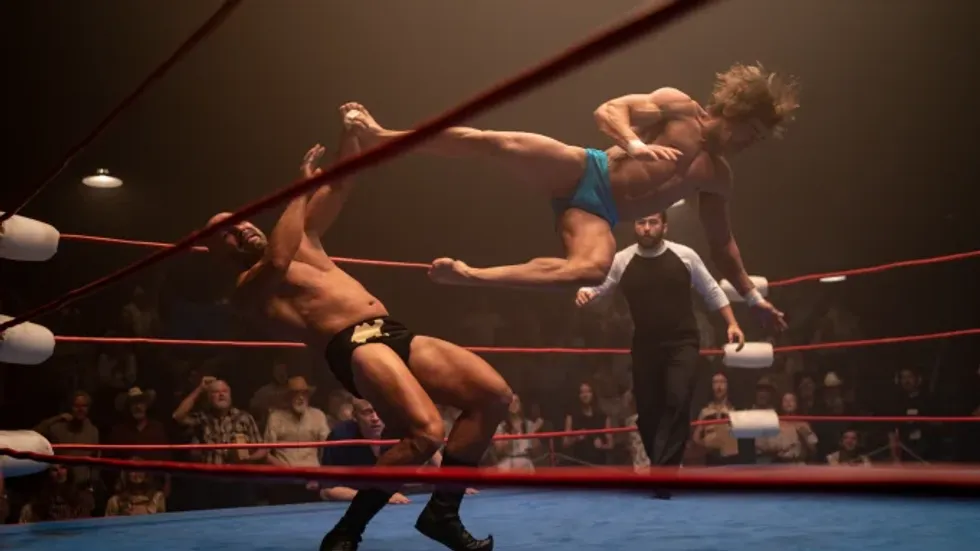 The SAG strike has been a long and difficult road for us all: the actors who are striking, the stubborn execs who just need to give in and make a deal already, and us, the lovers of cinema, who have had to endure so much. Movie after movie has been pushed to 2024, from Dune: Part 2 to Challengers, depriving us of not one… but two, Zendaya press tours.
---
And some long-awaited shows can't start filming, delaying their releases: White Lotus Season 3 won't grace our screens until 2025…And the final season of Stranger Things won't premiere on Netflix until 2027 — I genuinely don't know if I'm going to make it.
But thankfully, some films have reached interim agreements with SAG, allowing them to promote films that have agreed to their terms. A24 — a major indie studio that is known for its cult classics and mainstream success — is luckily in SAG's good books, allowing films like A24's Dicks (flop) and Priscilla (bop) to do press — hence Jacob Elordi's recent It-boy status.
But now, it's time for another A24 team to take the reins, and at the helm are three certified heartthrobs: Zac Efron, Harris Dickinson, and Jeremy Allen White.
In the words of Zac Efron in my favorite movie of all time, High School Musical 3: "The boys are back."
The stacked (literally … have you seen those abs) cast of The Iron Claw are playing a family of wrestlers in the 80s. You may remember the photos from the set leaking a few months ago, giving us the first glimpse of Zac Efron's questionable wig. But now the full trailer is here, and the boys are bringing the heat.
The Iron Claw | Official Trailer HD | A24www.youtube.com
The press tour may have just begun, but it's already the hottest thing I've ever seen. For Entertainment Weekly, the trio seductively ate a plate of ribs and all I could say was "Yes, chef!" They also talked about being naked on set and flashed their abs — making me think they knew exactly what they were doing.
And if that weren't enough, Jeremy Allen White was just unveiled as the cover star for this month's British GQ. In a slew of tiny, slutty outfits, White shows off his guns, his tats, and his curly-boy hair to their full potential. With both this and EW on the stands, I will be rushing to the nearest bodega to pick up these print magazines hot off the presses.
I am so excited for this cast, not just for their hotness, but because we have been so starved of heartthrobs who can actually pull their weight. Efron, White, and Dickinson all have some serious acting chops. Efron has been a household name since his teen years and roles like Incredibly Wicked, Evil, and Vile and The Paperboy have proven he's more than just a pretty face — even if that face is the prettiest. He even won an Emmy for his TV show, Down to Earth.
White has been having a smashing year with Season 2 of The Bear and his personal press campaign of paparazzi pics reminding us that he's one of the hottest and best-dressed men in Hollywood. And though Dickinson is new to many, you might recognize him from the Cannes-award-winning film Triangle of Sadness. He was also nominated for an Indie Spirit award for his 2017 film Beach Rats and has been on my list to watch ever since.
And believe me, I will be watching. Front row. Opening night. Iron Claw, here I come.