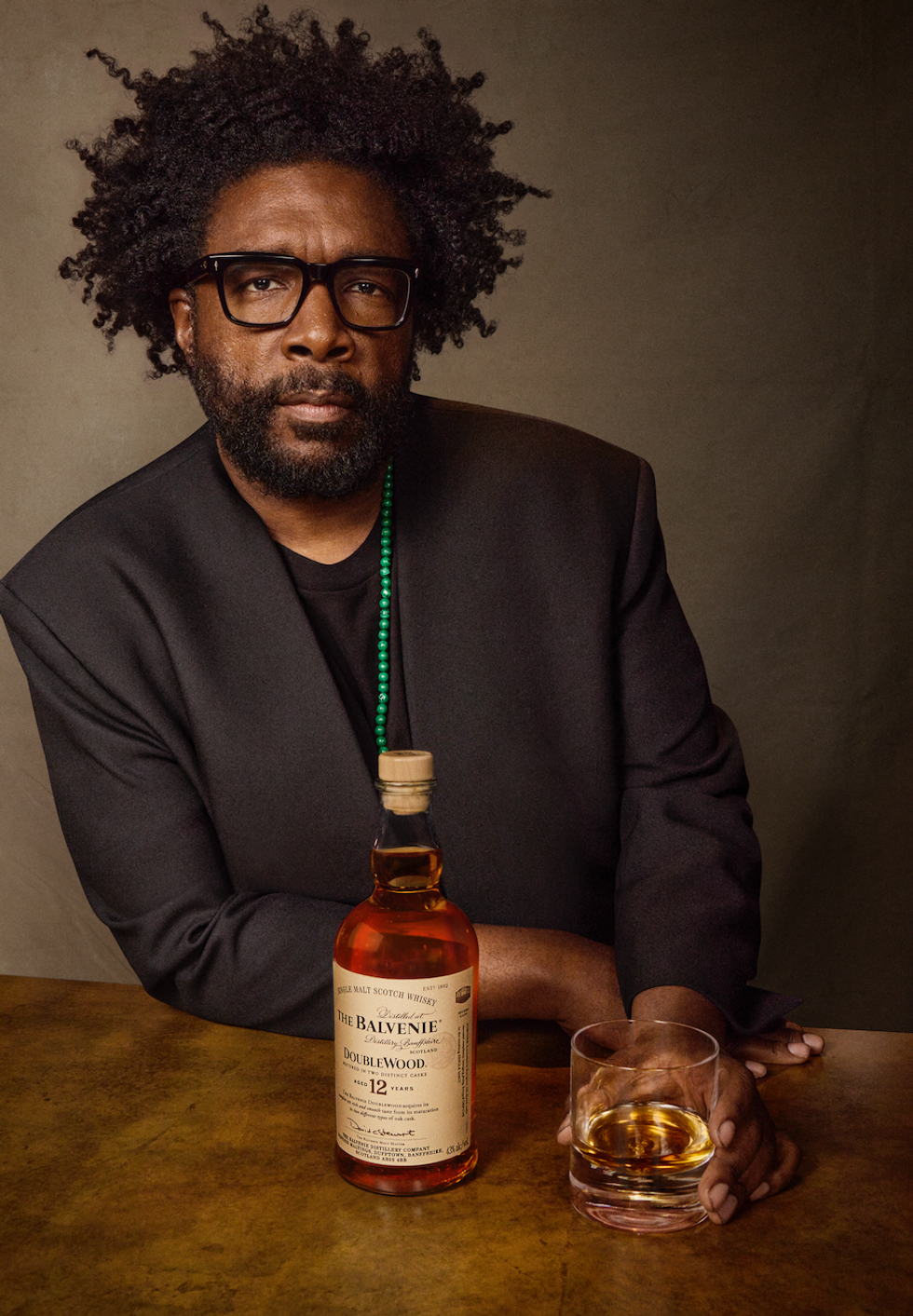 Producer, songwriter, DJ, actor extraordinaire Questlove is not short of accomplishments. As the frontman and drummer of the band, The Roots, you may know Ahmir Thompson from The Tonight Show Starring Jimmy Fallon– where his personality shines through, leading his band and cracking jokes with the host himself. Questlove has become such a personality in the industry that fans hang onto his every word- whether it be waiting for his quips with Jimmy, listening to his podcast, Questlove Supreme, or through his music.
---
The Philadelphia native's prolific career includes six GRAMMY awards, a BAFTA, and an Academy Award…producing for the likes of Amy Winehouse, John Legend, and Elvis Costello. Questlove is an enigma- a vat of knowledge in the music industry who can provide unique insights and witty commentary without bias.
Now, Questlove sits inside Electric Lady Studios- the studio commissioned by Jimi Hendrix where David Bowie, Stevie Wonder, and Led Zeppelin have recorded- alongside a glass of The Balvenie Scotch whisky to talk with some of the greatest in the entertainment industry for his digital series, "Quest For Craft."
Available exclusively on The Balvenie's YouTube, Questlove brings a refreshing take on creativity. He talks to stars in their industries to delve into how they got to where they are today. Running since 2021, "Quest For Craft" has hosted an impressive crowd: Mark Ronson, Michael Che, Misty Copeland, and many more. Questlove says,
"I've been an obsessive student of creativity my whole life," explained Questlove. "I'm interested in howpeople make things, how creators move from one medium to another, what makes work better — andwhat allows creators to hold onto the passion that inspired them in the first place. And surprisingly, itturns out I have a lot in common with a 131-year-old whisky based in rural Scotland."
It's never not exciting to watch how Questlove wiggles into the mind of some of our favorites in the entertainment industry. You can watch the trailer below:
Here's a preview of some of Questlove's iconic digital series, "Quest For Craft", out now!
Chapter 9, Craft and Joy with 8-time GRAMMY Award Winning Artist, Songwriter and Record Producer Anderson .Paak – The musical duo explore how they each bring happiness to their fans through their craft and creativity.
Chapter 10, Craft and Connection with American Cellist Yo-Yo Ma – Questlove and Yo-Yo Ma discuss how seeking to make a genuine connection with their audience affects the act of creation.
Chapter 11, Craft and Voice with Emmy Award Winning Writer, Actress and Producer Lena Waithe – The history-making creator and Questlove delve deep into the topic of infusing their work with their individual perspectives and points of view.
Chapter 12, Craft and Commitment with Actor and Peabody Award-Winning Comedian Fred Armisen – Fred Armisen and Questlove explore the comedian's commitment to the surprising, unexpected characters he has crafted throughout his career.