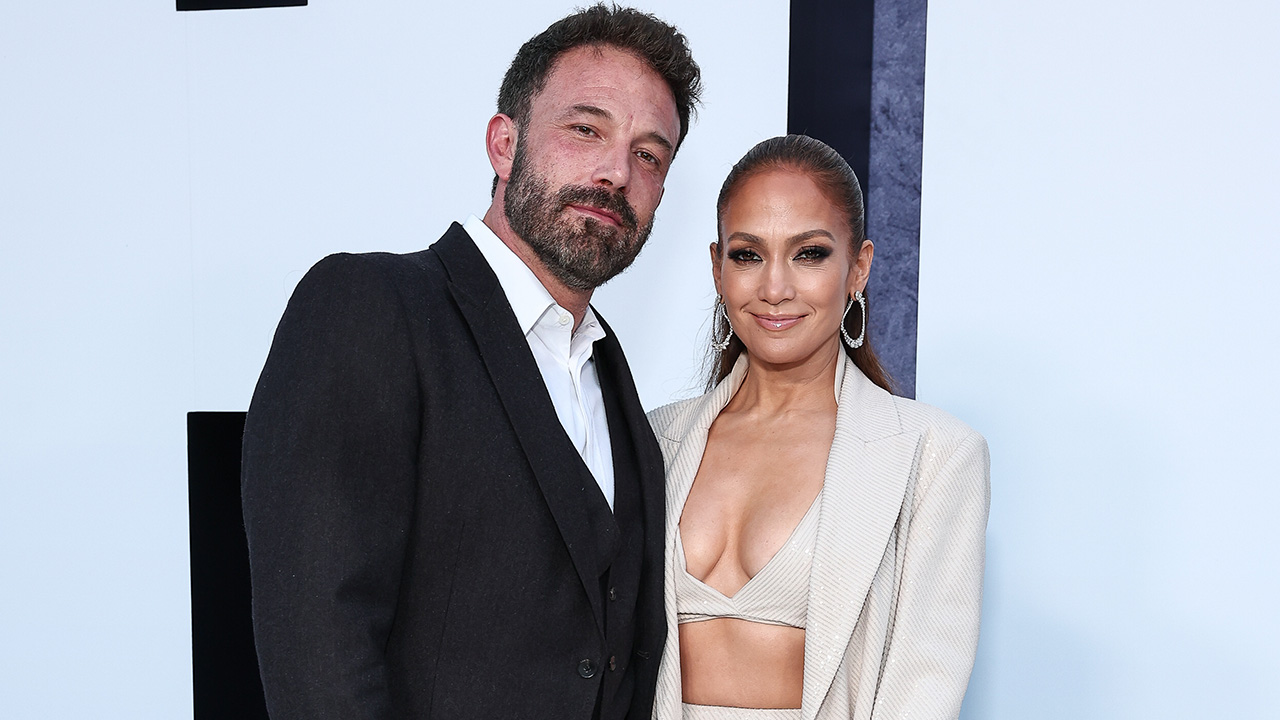 It goes without saying that Jennifer Lopez and Ben Affleck are one of the most high-profile couples on the planet. As a result, they receive plenty of attention whenever they're spotted in public. The two have been in the limelight for decades now, so they pretty much know how to contend with the likes of paparazzi and overenthusiastic fans. The two came across members of the latter group in recent days, and that apparently made for a wild encounter. Said individual hollered at Affleck and, in response, Lopez apparently shared a particularly feisty comment. 
The two stars – who are collectively and affectionately known as "Bennifer" – were out and about in Los Angeles this weekend, and TMZ captured some footage. At the time of the fan run-in, they were just leaving dinner at The Ivy. The Argo director, being a gentleman, escorted his wife to their vehicle and opened her door for her. He then proceeded to enter the car himself and, while doing so, another vehicle with two women pulled up beside them. They could be heard yelling from the car, "We love you!" With that, JLo responded with three blunt words: 
Well, that's one way to send a message. Though it should be mentioned that the 54-year-old starlet mostly seemed to be joking. Even after that, the cameraman caught a glimpse of her laughing gleefully while hugging a friend goodbye. This was a relatively brief moment, but I'd still call it one for the books. If anything, you kinda have to chuckle about it. Plus, one can understand why the actress would want to make it clear that her man is taken. Especially since they've been through so much to get to this point in their lives. 
Those who've followed the timeline of Ben Affleck and Jennifer Lopez's relationship are surely aware that they started dating in 2002 and eventually became engaged. However, they broke off their relationship in 2004. In a surprising turn of events though, it was reported in the spring of 2021 that the two were back together and that Lopez and Affleck were making it work. After becoming engaged again in April 2022, Affleck and Lopez finally married during a ceremony in Las Vegas. They later had a larger ceremony, which was held at the Oscar winner's Georgia estate. 
Bennifer has since blended their families and, over a year since exchanging those sacred vows, they seem to be quite happy. In interviews, the two are incredibly complimentary of each other, and it's so sweet to see. For instance, the Good Will Hunting alum gushed earlier this year about how JLo helped him while he was working on Air, calling her "brilliant." More recently, the "Jenny from the Block" singer discussed how her latest marriage has been positive for her. As she explained, "Ben wants me to understand my worth."
So the bonds between these two A-listers seem strong and can withstand any kind of hiccup at this point. Apparently, that now even includes slightly overzealous fans that don't mind yelling out her thoughts. If anything though, this latest public outing serves as yet another memory the stars can laugh at years from now. 
The celebrity couple has a couple movies on the schedule of 2023 new movie releases. Anyone with a Netflix subscription can see JLo in The Mother, and her other film, Shotgun Wedding is available alongside Ben Affleck's Air for Prime Video subscribers.