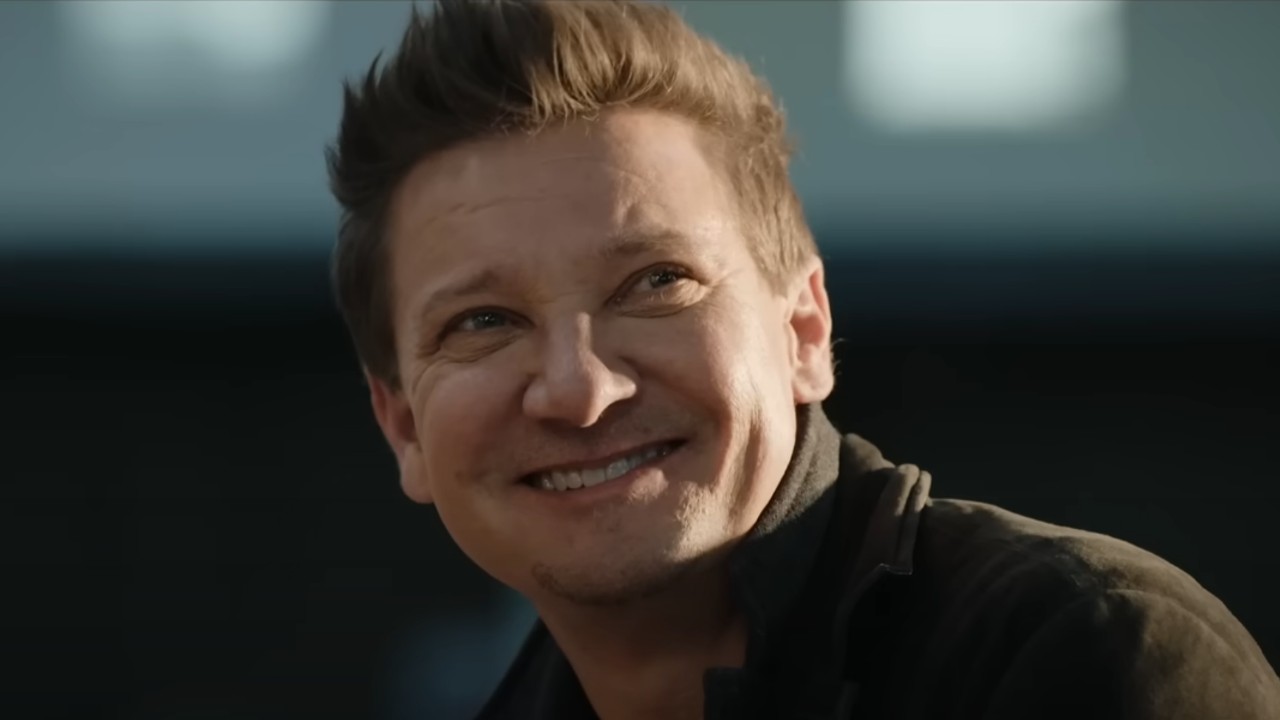 Actor Jeremy Renner is perhaps best known for being a superhero as the MCU's Hawkeye. But he's also proven himself a hero IRL: Renner suffered intense injuries when saving his nephew from his snowplow last New Year's Day. His recovery therapies sound exhausting, but it looks like the Hawkeye actor's mental game one year after Renner's accident is spot on. And he seems determined to "be exceptional."
The tale of Jeremy Renner's saving his nephew went viral once it was revealed, with MCU co-stars like Hailee Steinfeld tipping their hat to the Avenger. Given just how many injuries and broken bones he sustained, one can only imagine how difficult the physical recovery has been over the last year. He recently posted on Instagram about the ongoing therapies he's undergoing, and shared a bit about the state of his mental health. In his words: 
Sounds pretty intense. Considering that Jeremy Renner's role in the MCU is super physical, it makes sense that he might be using whatever tools are at his disposal to physically recover from his snowplow related injuries. Although the actual list of treatments is pretty sobering.
Later in that same post, Jeremy Renner shifted from his body to his mind when speaking about his experience over the last year. Renner has done a few televised interviews, where he shared his experience. And he seems determined to get back to himself eventually, as he posted:
Talk about a heroic attitude. While the extent of Jeremy Renner's injuries might have broken the spirit of other people, it sounds like that's not the case for the 52 year-old actor. He's ready to get back into superhero shape, and presumably film more projects as Hawkeye once he does. Fingers crossed that he's able to suit back up sooner rather than later.
In his comments, the Arrival actor also thanks his loved ones and fans for providing him with so much support over the last year. Indeed, Renner's family has been close by his side, from his hospitalization to his ongoing therapy. And that's no doubt been a major factor in Renner's mind being in such a good place.
Jeremy Renner's time in the MCU is streaming now with a Disney+ subscription. In the meantime, check out the 2023 movie release dates to plan your next movie experience.