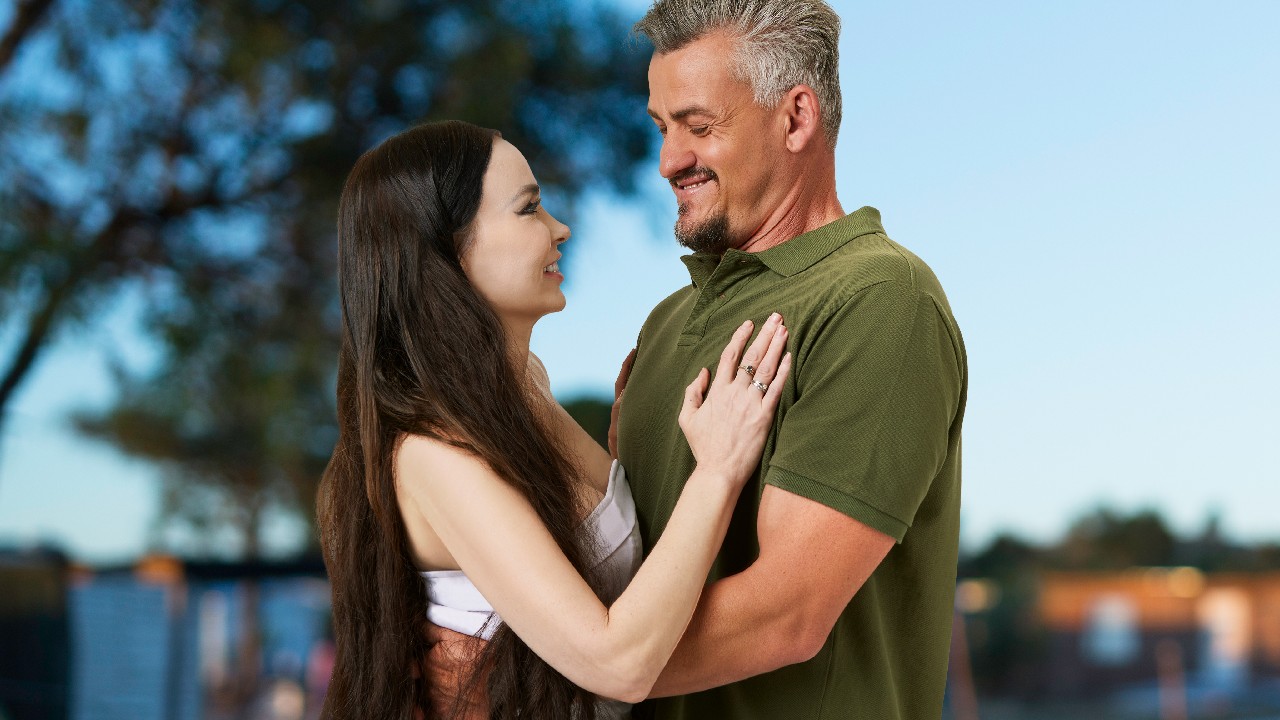 Warning! The following contains spoilers for the 90 Day Fiancé: The Other Way episode "The XX XY Files." Read at your own risk!
From the time Holly Weeks arrived in South Africa with her mother, she's been on edge about living there with Wayne Cornish. The recurring blackouts, security issues, and lack of friends were immediate issues, but no breaking points were reached until the latest episode of 90 Day Fiancé: The Other Way. Holly finally told Wayne she was done living in South Africa, which put them both at a crossroads. 
Holly didn't want to live in South Africa to begin with, but certainly wanted to stay married. The latter was also the case for Wayne, who isn't so sure if he could leave his family, business, and entire life behind for a new life in the United States. It wouldn't be the first time a 90 Day Fiancé couple in this franchise split over the stress of packing up and moving to another country, but is that end in sight for this The Other Way duo? Here's what we know so far.
Where Holly Lives In 2023
Social media isn't the gospel truth when it comes to all 90 Day Fiancé spoilers, but it can be quite the resource in situations like this. While Holly hasn't explicitly confirmed she's living in the United States again, an Instagram post dating back to late July revealed she was doxxed, with an unidentified woman sharing her home address across the internet. That post hid most of the reality cast member's sensitive information, but did show enough to confirm Holly was living in Ogden, Utah. And if that was a current address, then it seems likely that she did follow through on the threat to leave South Africa. 
Are Holly And Wayne Still Together? 
If Holly did move back in the United States at whatever point, what does that say about her marriage to Wayne? Fortunately, it would seem that while living in South Africa was a short-term plan, the marriage was not. A Tiktok video shared to Instagram on October 23rd features her pointing the camera, at Wayne, and referring to him as her husband, as seen below:
The video was posted on the same date over on TikTok, months after Holly talked about being doxxed. The conclusion could be drawn that Wayne decided to pack up and try out a new life in the United States, but again, this is just speculation for now.
If nothing else, it would seem that Holly and Wayne managed to stay together despite their problems on 90 Day Fiancé: The Other Way, and might appear in future spinoffs. Personally, I'm glad they don't appear to be heading for the growing list of 90 Day couples who split after marriage, even though I worried that eventuality might occur after reading their synopsis in The Other Way's Season 5 cast list.  
Thankfully, it's looking more likely than not that they'll be on a future spinoff and not just a one-and-done couple viewers occasionally revisit with a Max subscription. This puts Holly and Wayne in league with co-stars Brandan De Nuccio and Mary Demasu-ay whose latest episodes recently confirmed the rumored pregnancy that occurred ahead of their marriage. Assuming Mary's jealousy issues don't get the best of her, I would wager both of these couples will be a part of 90 Day Fiancé's future. 
90 Day Fiancé: The Other Way airs on TLC on Mondays at 8:00 p.m. ET. Tune in to see the final episodes before the tell-all, as there are still plenty of questions left unanswered. Hopefully, these upcoming episodes provide clarity!