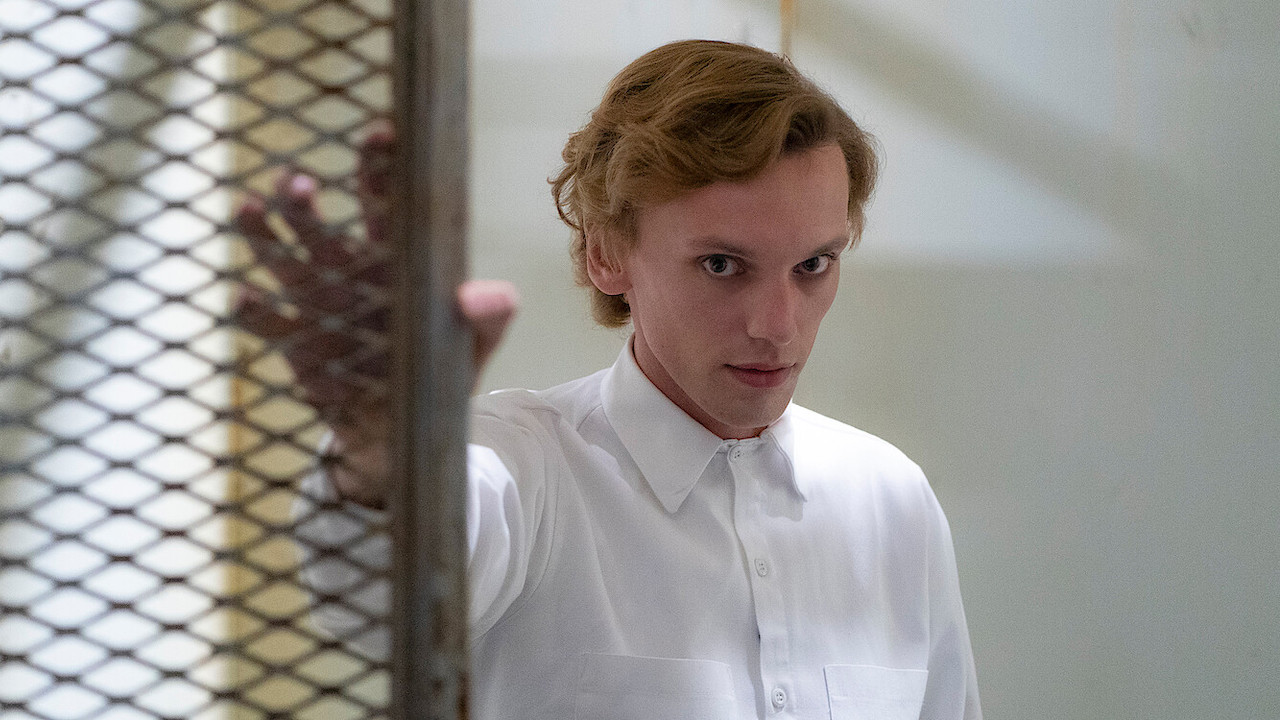 Stranger Things fans are still in for an extended wait ahead of Season 5, which still has yet to film once the SAG-AFTRA strike has been resolved. But that doesn't mean the history of Hawkins and the Upside Down will be ignored completely until Eleven & Co. return for new episodes. On the contrary, the upcoming stage play Stranger Things: The First Shadow will offer audiences a brand new prologue chapter for the Netflix series' evolving narrative. And thankfully, Stranger Things Day 2023 revealed what we were looking for by way of key details about an important new character and more. No word on if this will ever come to the U.S., but I absolutely need it to. 
Let's take a look at some of the new First Shadow info that was laid out by series creators Matt and Ross Duffer, as well as others involved in the cast and crew, in a new behind-the-scenes video released specifically for Stranger Things Day.
Stranger Things' Key New Character
Previously, it was known that The First Shadow's 1959 setting would deliver younger versions of Jim Hopper, Joyce Maldonado, Bob Newby and Henry Creel, but seemingly the full cast has now been revealed. And the Duffer Brothers pointed out in the new video that the stage production will follow in the metaphorical footprints of the Netflix series, saying:
The initial description for The First Shadow did mention that Bob's sister doesn't take his radio show seriously, but without much else to go on until cast members were announced in September. Now it's confirmed that the Patty will indeed be a key part of the story's trajectory. Actress Ella Karuna Williams is taking on the role, and while she doesn't say much herself in the video, she does bring up that the characters are "trying to figure out their lives in high school."
Patty Newby's Big Relationship
While it's not entirely clear just yet how Patty will affect things on the grand scale in Hawkins, Bob apparently won't be her only anchor to the characters that audiences watching with Netflix subscriptions are already familiar with. The First Shadow writer Kate Trefry offered up this highly intriguing tidbit:
I can't think of many big villains from fiction whose highlighted relationships from the past were extremely positive, so it stands to reason that Patty and Henry's "little budding romance" won't be a match made in Hawkins heaven. Which isn't to say it will necessarily be a disaster that sends him down the Path to Vecna, but I have to think that something mightily significant will go down between them, if it's meant to anchor a whole stage show.
Origins, Monsters And More
The BTS video included several other intriguing teases for what audiences can expect to see when Stranger Things: The First Shadow hits the stage. Some of the other highlights can be found below.
Sonia Friedman, producer: It's also the story of how Henry Creel became Number One.
Patrick Vaill (Dr. Brenner): It's the origin of Stranger Things. It's the origin of the Upside Down.
Jamie Harrison, co-illusion designer & visual effects: There are a lot of monsters. There are a lot of blood and gut effects. There are a lot of vanishes and appearances and lots of other things that I'm not gonna tell you about now because I don't want to spoil the surprise for the audience.
Kate Trefry: There are so many easter eggs. It's Easter morning.
The general idea and vibe seems to be that The First Shadow is not only taking Stranger Things in a new direction, but that it it also offers something new for the art of stage productions, especially ones that skew darker in tone and genre. And I have to assume that if the creative team put that many easter eggs into the project, there will be a bigger push to bring more eyeballs to it down the line. Whether it means bringing the show to the U.S., or to stream a filmed version of the production on Netflix domestically, I just need to be able to see it at some point in a way that doesn't require flying around the world.
Check out the initial look at The First Shadow below!
Stranger Things: The First Shadow will debut at The Phoenix Theatre in London on November 17. There are still plenty of upcoming horror TV shows to dig into while waiting for the final season and animated spinoff to arrive.