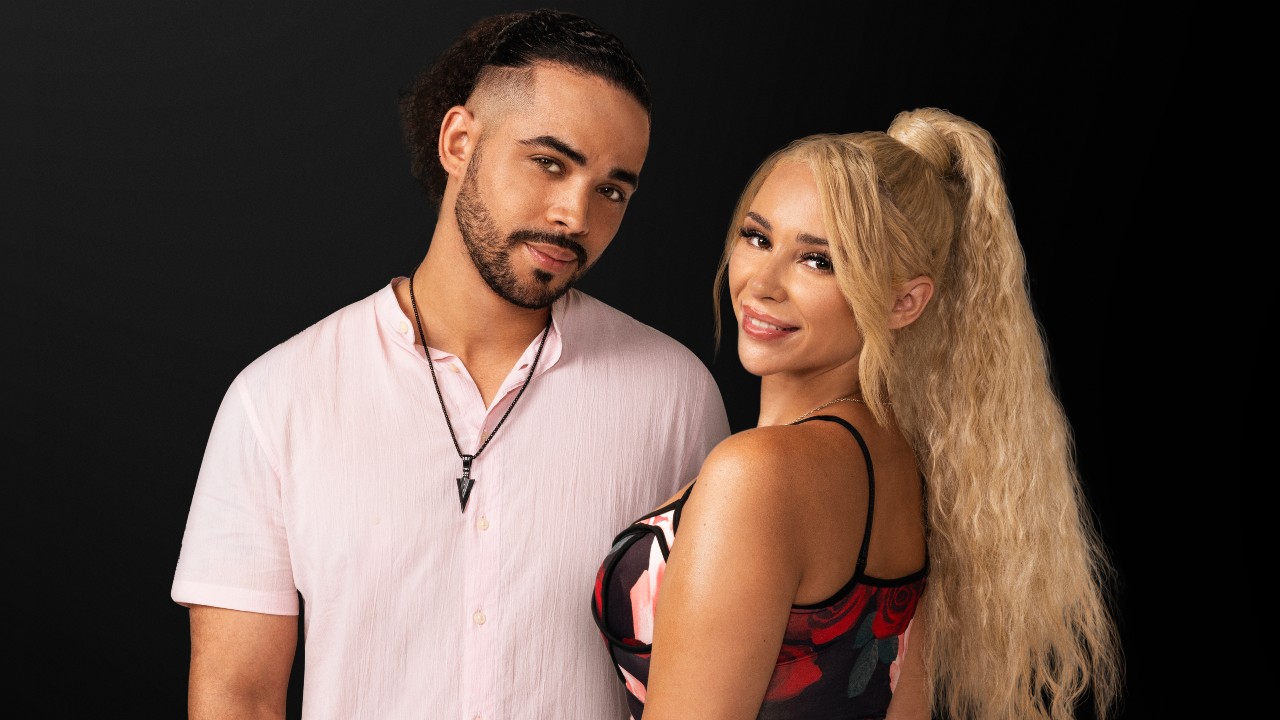 Warning! The following contains spoilers for the 90 Day Fiancé episode "Committed In Matrimony." Read at your own risk!
90 Day Fiancé Season 10 now appears to have its first couple on the brink of a big split, and it's not even who I would have expected. While it seemed like Justin and Nikki Sanders' intimacy issues would've set up the first breakup, some real drama popped off between Rob Warne and Sophie Sierra. It's looking like the relationship could be coming to an end thanks to a wild reveal involving secret nude pictures and more, but are these two still together after filming? 
When the Season 10 cast list dropped for Sophie and Rob, it seemed to imply the only issue each of them faced involved adjusting to the other person's different lifestyles. What we didn't know until the latest episode, however, was that Rob's lifestyle included amassing a collection of nude photos and videos from other women, which Sophie stumbled across after having a dream about him cheating. The episode ended with the couple staying in separate apartments without any word on what's next. With that in mind, here's what clues we have regarding their present-day relationship status. 
What Rob's Instagram Page Hints About His Current Relationship With Sophie
Rob's Instagram account, outside of two pinned photos with Sophie, is basically only solo pics. Furthermore, the one pinned post with Sophie that isn't the casting announcement for 90 Day Fiancé dates back to 2020, so it's a wonder that pic still earns pinned status. It feels like this page was deliberately scrubbed of past pictures, and with nothing more current than a 2020 post to display, it's not a stretch to assume they didn't follow through with getting married. 
What Sophie's Instagram Hints About Her Current Relationship With Rob
Sophie has even fewer pictures with Rob on her Instagram, as she only has the casting announcement, in which they're shown together, on her page. Beyond that, it's similarly all solo pics. 
Plus, based on a more recent picture, she looks to indeed be single. Take a look at the photo below and notice the lack of a wedding band: 
Now, Sophie did mention she'd abandoned her engagement ring when she found all the pictures and videos Rob had on his phone, so there's a possibility that they did get married without another ring coming into play. That doesn't seem like something Sophie would want, of course, considering the glamorous lifestyle she had before Rob, but perhaps more compromises are on the way between them.
Based on social media and what I've watched from this relationship with my Max subscription, I feel more confident than not that Sophie and Rob did not get married. With that said, I'd previously assumed that Ashley Michelle and Manuel didn't have actual marriage goals, but was forced to give it all a second thought after seeing their refreshing communication skills, as well as the fact they were spotted together at the Season 10 launch party. We can only wait and see where things end up by continuing to watch the rest of the tenth season each week. 
90 Day Fiancé airs on TLC on Sundays at 8:00 p.m. ET. Season 10 is shaping up to be one of the franchise's best yet, and it's only just getting started. Catch up now over on Max, and maybe check out some of the previous seasons as well.