Toronto-based duo Majid Jordan has returned with their fourth studio album, Good People, via OVO Sound.
Leading to the album's release, the R&B duo — consisting of vocalist Majid Al Maskati and producer Jordan Ullman — dropped three tracks from the set that have since accumulated over five million streams on Spotify, including the Naomi Sharon-assisted "Waiting For You."
Other tracks included "Hands Tied" and the recently released "Violet," which runs for seven minutes.
The album begins with "Tears In Your Eyes," a heartfelt declaration of commitment to a significant other, promising to stand by them through thick and thin. The combination of warmth and tenderness draws you closer into Maskati's relaxed, but ringing vocals.
"The Message" is a deep cut from Good People that begs to be replayed when you are near your beloved.
According to press materials, Majid Jordan recorded Good People in both Toronto and Bahrain, where they found themselves incorporating "sounds that are reminiscent and nostalgic of their roots to evoke emotions of love."
"We were talking about how we wanted to evolve and move forward," said Al Maskati. "We knew we wanted to focus on love that was uplighting, that was mature."
Good People is Majid Jordan's first full-length record since 2021's Wildest Dreams. The 11-track album includes "Waves of Blue," the lead single that debuted and peaked at No. 11 on Billboard's Hot R&B Songs chart.
Wildest Dreams also included additional pre-album tracks "Been Through That" and "Summer Rain."
Drake, Diddy and Swae Lee made guest appearances on Wildest Dreams.
"Stars Align," the song featuring the OVO Sound founder and former Canadian artist, has amassed the highest number of streams among the tracks with features, with a total of 60 million listens on Spotify.
Last month, Majid Jordan announced a world tour for the fall in North America and a U.K. and Europe run in early 2024.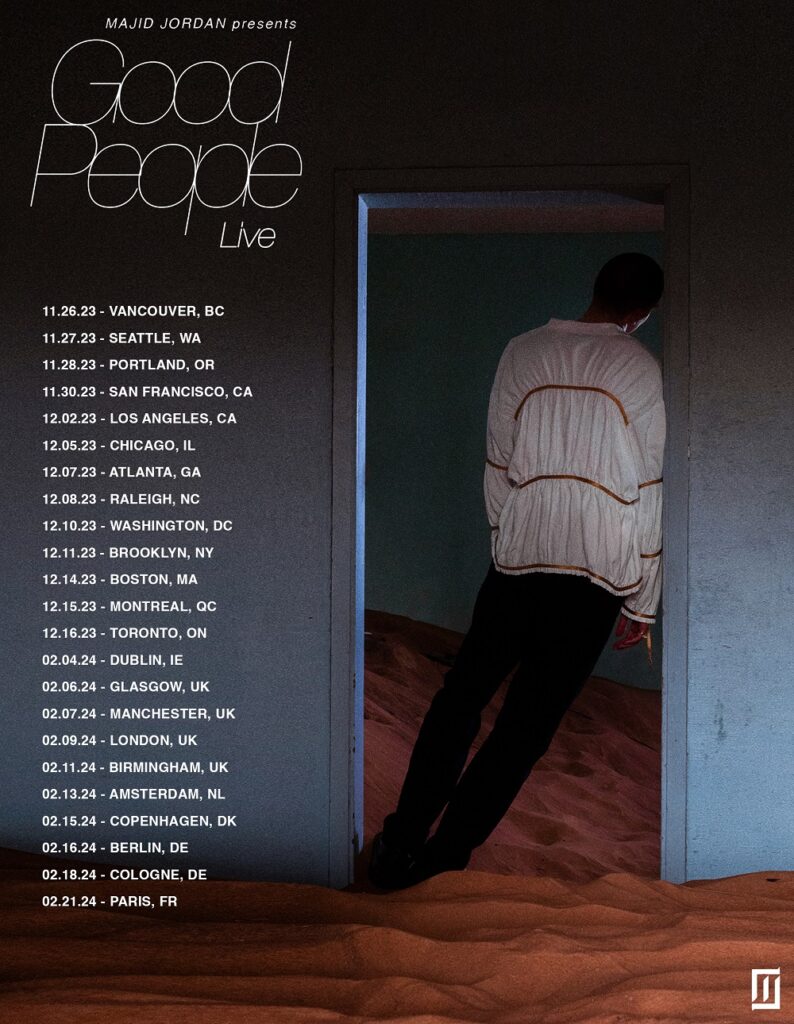 The Good People Live concert series will commence on Nov. 26 at the Vogue Theatre in Vancouver, British Columbia, and will end on Dec. 16 at HISTORY in Toronto.
Majid Jordan has planned a European leg of Good People Live for February 2024 and will perform in almost a dozen venues throughout the month.
Listen to Majid Jordan's new album Good People below.