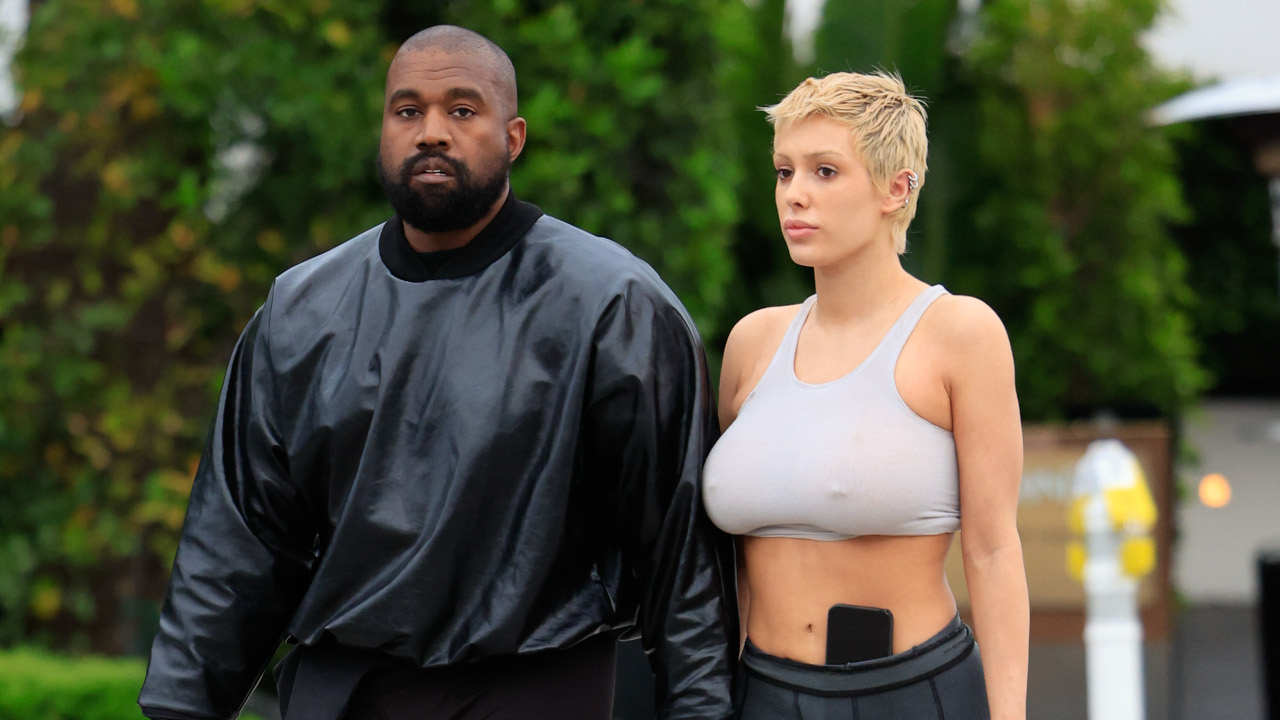 The relationship between Kanye West and Bianca Censori has drawn a considerable amount of interest since they tied the knot earlier this year. While the legally married Wests themselves have yet to publicly comment on their union, sources have indicated that Censori and West have been getting along well. However, in the past few months, rumors have surfaced regarding the ways in which the rapper allegedly controls his spouse and was isolating her from loved ones. That notion was seemingly shot down this week when Censori hung out with some gal pals, though a psychic still has concerns about her.
Mrs. West's apparent meet-up with her friends was confirmed by an Instagram post shared by one of the chums in question. The Mirror captured the snapshot, which was shared to the Instagram story of a user named  ___artemis. In the pic, Censori went braless while sporting a plunging top and a fur hat. At first glance, one might get the impression that she's happy to be amongst her buddies. However, at least one person doesn't think this recently posted image indicates that she's doing well. 
Since the photo was posted, Inbaal Honigman – a physic and body language expert – analyzed it a bit. In her estimation, the photo gives off "several negative emotions," as far as Ye's wife is concerned. Honigman arrived at this conclusion after examining aspects of the Yeezy architectural designer's posture. She also put emphasis on several aspects of the model's body while making her case: 
There's been much speculation regarding just how much autonomy Bianca Censori has had since becoming involved with Kanye West. Some have alleged that the "Can't Tell Me Nothing" rapper chooses all of her outfits, which is why they've been more eclectic as of late. (The Internet went wild over that condom-like fit.) Insiders have also dropped claims that West "has a set of rules for Bianca," with one supposedly being that she never speaks. The couple has spent most of their time together over the past year, and that relates to one of the reasons why Inbaal Honigman believes Censori is unhappy in the photo: 
Despite all of this chatter, other sources have spoken out against Ye having any kind of influence over his spouse. Mowalola Ogunlesi, one of the designers who works with the rapper, shot down the idea that he chooses all of his wife's outfits, saying that Bianca Censori picks her own clothes. And as previously mentioned, it's been said that the two have forged a firm dynamic since they exchanged vows. 
It's likely that speculation will continue to surround the Wests as their romance continues. Only time will tell whether they ever choose to speak out publicly and clear the air about the assumptions surrounding their relationship. It'll also be interesting to see whether Bianca Censori embarks on any more personal outings that don't involve her hubby.