I, like a lot of people, find a great deal of comfort viewing in The Great British Baking Show, or The Great British Bake Off, as it's known in its home country. When a new season of Baking Show comes on Netflix there's almost nothing I'd rather be watching. This show has almost no stress, I love to watch what people create, and the camaraderie between the contestants is always heartwarming, even when somebody has to go home.
But I'm a few weeks behind on the actual Great British Baking Show (with its new host) because I recently discovered that my rarely-used Roku Channel app is where I can find episodes of Celebrity Baking Show, the episodes where famous people from Great Britain, and even the occasional Hollywood star, compete in the tent as a way to draw attention to charity. I'm going to be binge watching this until I've worked through all 10 seasons because I think I love it more than the main show. Here's why…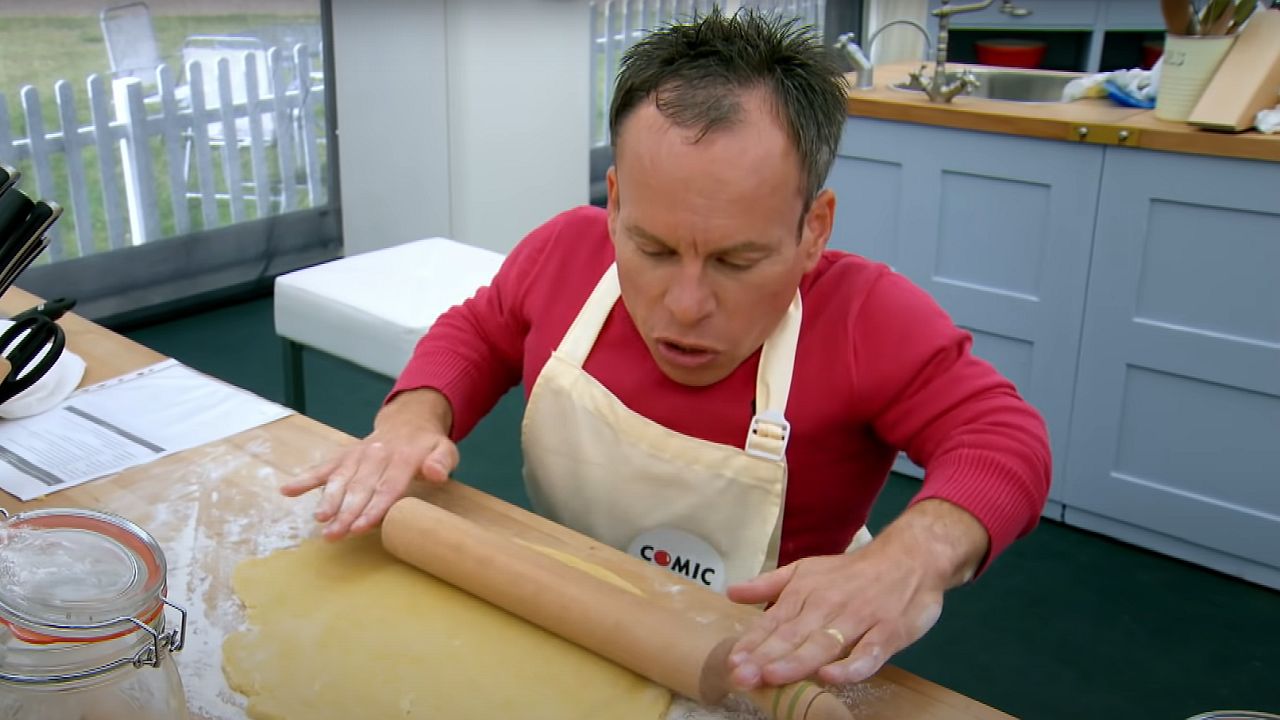 The Stakes Are Even Lower, Which Makes For Even Better Comfort Viewing
The Great British Baking Show is probably high stakes for a lot of people, it is a judged competition after all, but it's just not so for me. The fun of it is that while I might end up rooting for a particular baker, there's rarely, if ever, anybody I would not want to see win.
But to whatever degree I get into the competition of The Great British Baking Show show, Celebrity Baking Show has even lower stakes, so it's an even more relaxing viewing experience. While early seasons had a sort of playoff setup, where three groups of three competed, with the winners of each going against each other in a final, most seasons are just four or five episodes of one-off competitions. Each one has a winner and that's the end of it. There's barely enough time in an episode to pick a favorite.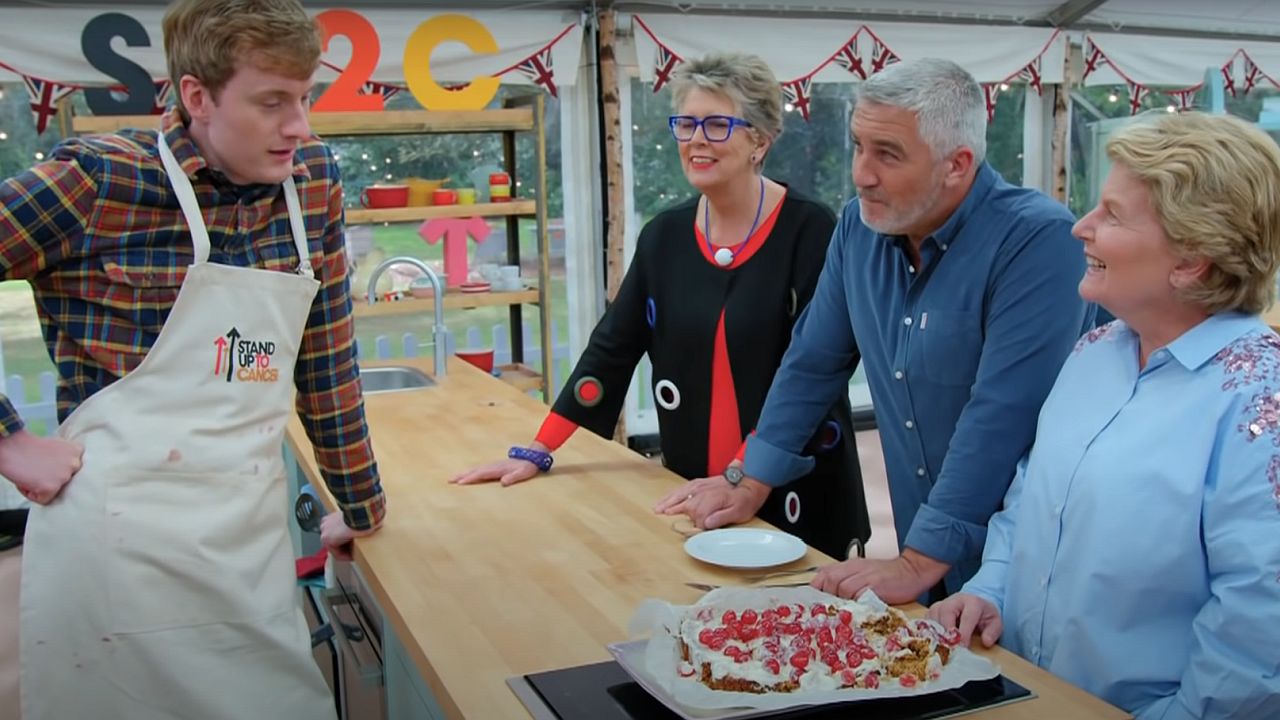 Some Of The Challenges Are Hilariously Easy 
The contestants in The Great British Baking Show are not professionals; they are, as required by the rules, simply home bakers. However, there is a baseline of competency that contestants are expected to have, and by and large, they all prove that they have that. There may be types of baking that certain bakers are less familiar with, or simply less good at, but they know what they're doing. Among the facts we've learned about Bake Off over the years is just how much work goes into making sure the contestants are ready for the show. 
Celebrity Baking Show makes no such assumption, and it's made clear that some of these people do not bake. As such the challenges they are given are, to be honest, absurdly simple. The signature challenge in at least one episode of basically every season has been a tray bake. As in, make a tray of something, like brownies. That's it.
It's certainly a bit of a shock when you're used to seeing people in that tent make multilayered cakes with their eyes closed. Just make some brownies and don't screw it up is the extent of the requirements. I am also not a baker, I have never made a cake in my life, but I have made a tray of brownies from scratch before. It's the extent of my abilities, but I know how it's done. Of course, what makes it all that much funnier is that a lot of these people can't accomplish even that.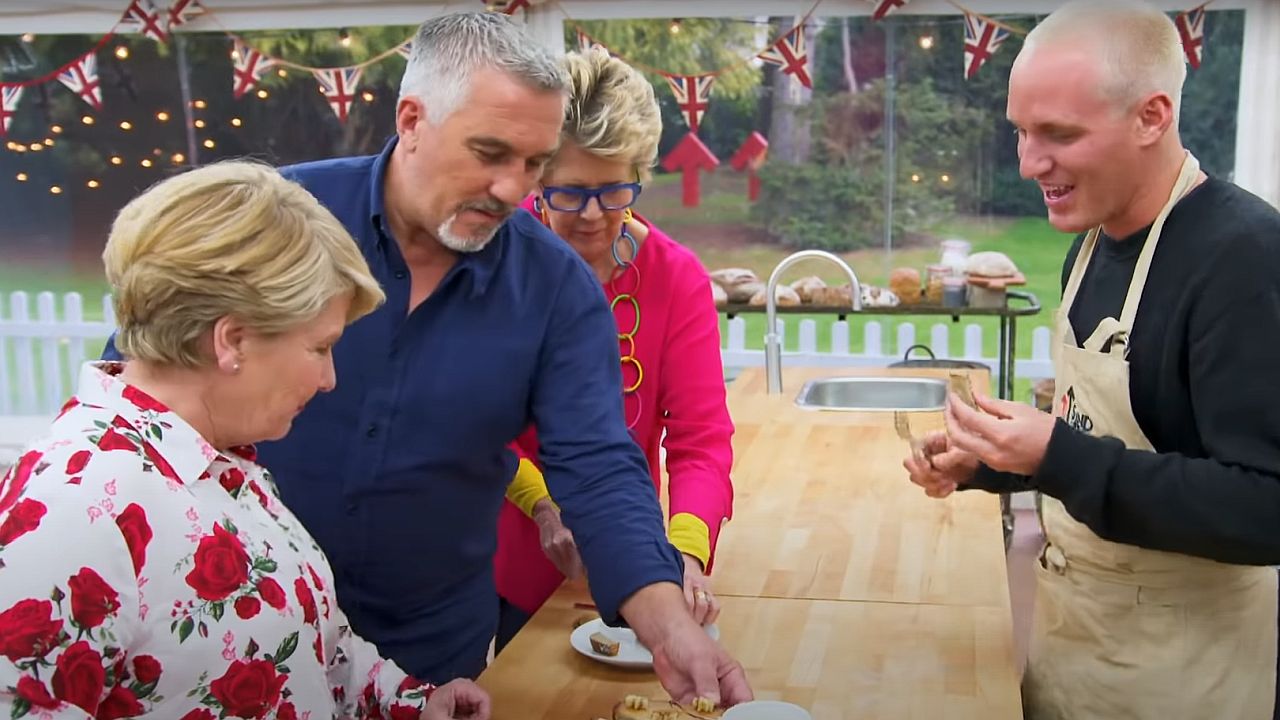 Some Celebrities Literally Can't Bake At All 
I don't know what the process is to be chosen for The Great British Baking Show, but clearly steps are taken to be sure that everybody on it has knowledge and ability. However, celebrities are not given such a review. In one later season episode, a British boxing champion admits she didn't even practice her bakes before the show, so what we watch her do on the show is the first baking of her entire life.
Funny enough, she still fairs better than some competitors. When a standard Baking Show contestant has things go bad, it usually means that they end up with a dreaded "soggy bottom," or they attempt to do so much, that they are unable to finish what they are trying to accomplish. When a celebrity bake goes bad, there's nothing to serve or what there is is just short of inedible.
If this was the normal Baking Show, I'd feel bad for the person and it would be hard to watch, but nobody who has never baked before is coming on the show with any illusions about their ability.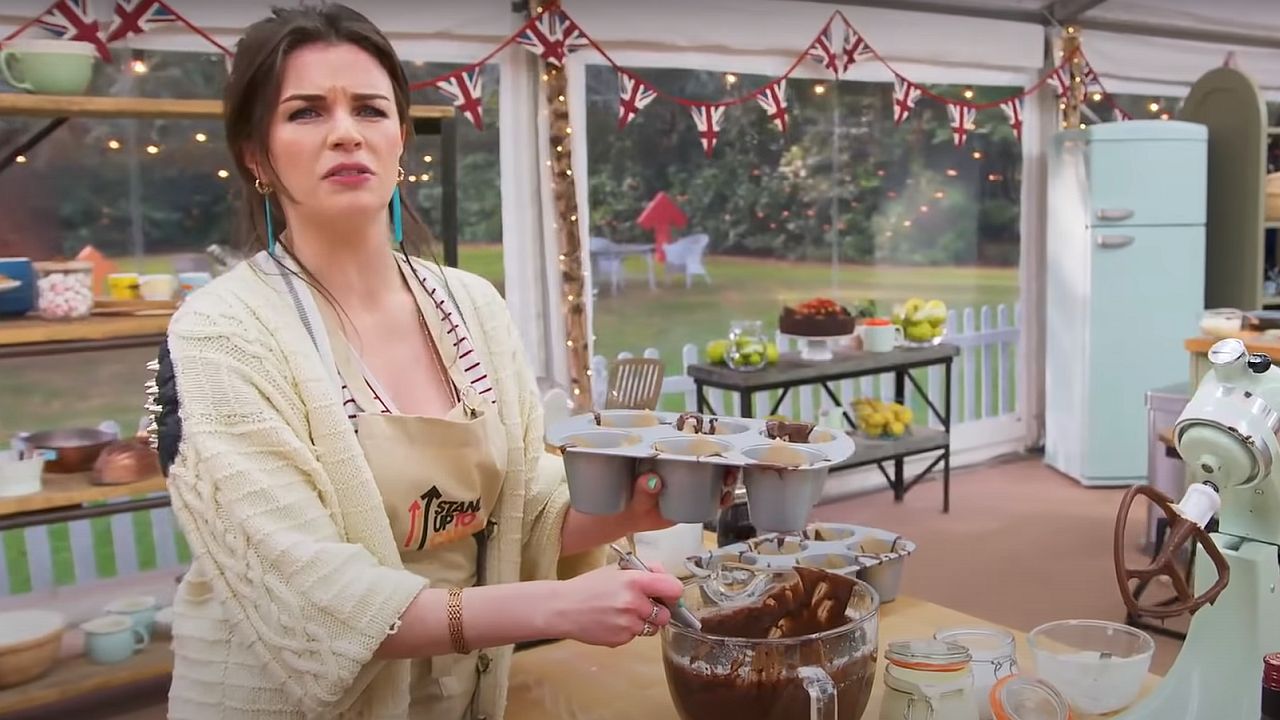 Failure is A Lot Funnier Than The Standard Great British Baking Show, Thanks To The Competitors 
A lot of the contestants are professional comedians, and while a few of them do take the competition seriously, that doesn't stop them from having a lot of fun while they do it. When somebody's bake becomes an absolute travesty, they very much know it and usually have more than a few jokes that get the judges laughing. When Paul Hollywood says somebody has baked literally the worst cake ever created inside the tent, he's laughing as he says it. He means it, but it's still funny to all involved.
I hate watching people in reality shows fail. I get embarrassed and upset on their behalf and it's just not fun, but on Celebrity Baking Show, the humor makes it okay. Nobody is exactly shocked when things bomb, and so there's always a good joke or two ready to defuse the situation.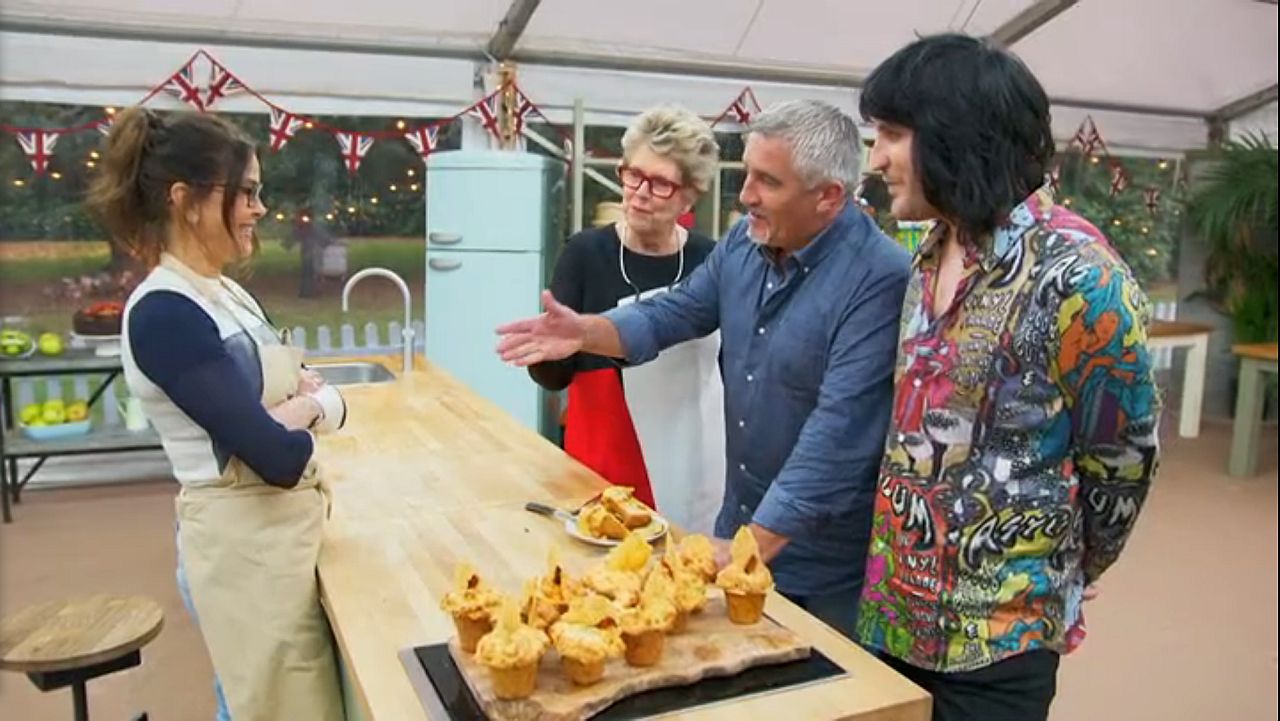 Some Celebrities Can Actually Bake, Even If They Don't Know It
But the other side of the coin is equally entertaining. Sometimes you discover that Teri Hatcher from Lois and Clark and Desperate Housewives is a really good baker, which is one of those things you just wouldn't know if you didn't watch the show. Not only did she specifically win her episode, but she got the famed "Hollywood Handshake," something that is even rarer among the celebrities than the standard show, because yeah, a lot of them aren't that great. 
Some turn out to be great bakers. Some discover that they enjoy baking, whether or not they are currently any good at it. If watching trainwrecks is less painful because the celebrities know they're going to do badly, then success is all the more impressive.
The Great British Baking Show is still one of the best reality shows on television. Between older seasons of The Great British Baking Show on the Roku Channel, and new seasons on Netflix, I have about as much of the show as I can handle for a while. But when I come to the end of the available episodes of Celebrity Baking Show, I will be a little disappointed, as it's been an even more entertaining experience than I expected.