Eric Bellinger is on a roll. A week after releasing a new remix, the Grammy-nominated singer comes even harder with a new song called "All For Me."
The track was co-produced by Hitmaka, Nonstop Da Hitman and Bass Charity.
"All For Me" hears Bellinger trying to win back a former flame, hoping to rekindle their romance on an exclusive level.
He assures her of his seriousness about reconciliation and promises to do whatever it takes to preserve her waterfall for him alone.
"All For Me" is Bellinger's most recent musical release, following his "Curious (Remix)" featuring Lil' Kim and Lola Brooke.
The original version of the latter track, which samples D'Angelo's classic "Lady," features Fabolous and Cordae.
Speaking exclusively to Rated R&B about collaborating with Brooke and Lil' Kim, Bellinger said, "I wanted to follow the same format as the original with the OG Legend Fabolous and New School Legend Cordae. So, in this case, we have the OG Legend Lil Kim and the New School Legend Lola Brooke!"
He continued, "The females have been killin' it, so it was only right that we blessed the people the right way! It's an honor and a pleasure to be from the West Coast welcomed with such open arms to the New York Queens! They went so crazy I had to come with a new verse of my own to keep it fresh and spicy!"
This past weekend (Oct. 28), Bellinger joined Lil' Kim's ONE Musicfest performance in Atlanta to debut their remix.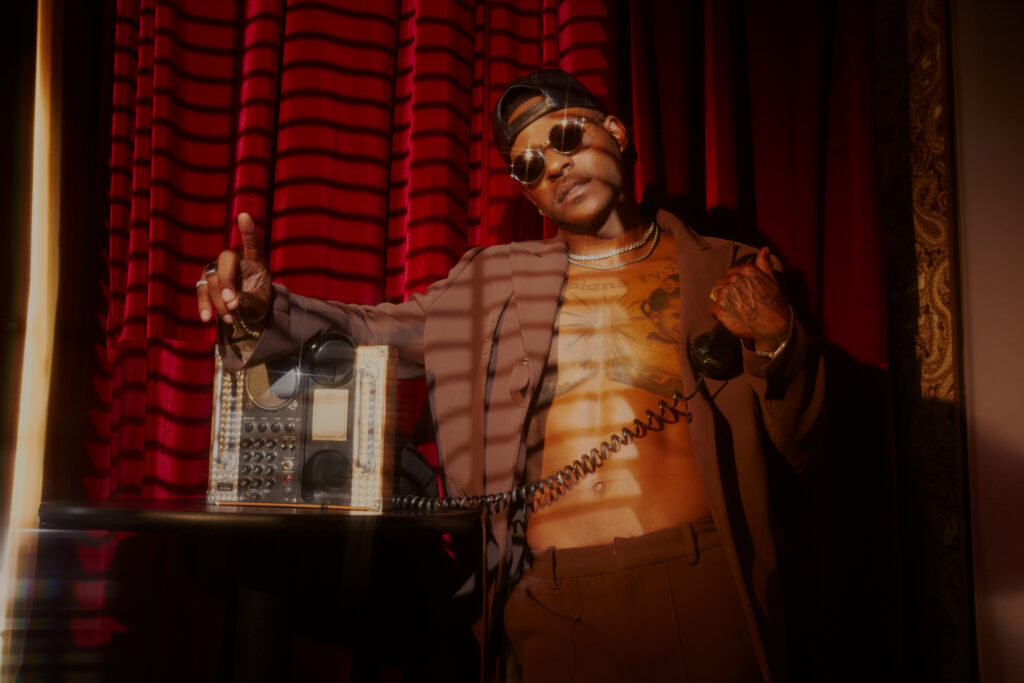 Doubling back to "All For Me," it is the first track from The Rebirth 3, the third installment of his The Rebirth series, which debuted in 2014. The Rebirth II arrived in 2019.
Discussing the new song exclusively with Rated R&B, Bellinger says, "The Rebirth is by far my fan's favorite album series and we know the 3rd times a charm so I had to be sure to come with the heat on the first single."
He adds, "I believe 'All For Me' is the perfect start to conclude this classic trilogy! From the moment the song begins, you know I didn't come to play! Powerful lyrics, big melodies & passionate vocals over nostalgic instrumentation reminiscent of the late great icon Prince."
No official release date for The Rebirth 3 has been announced at this time.
In the interim, fans are still actively vibing to 1(800)HIT-EAZY: Line 2, his 2023 collaborative album with producer Hitmaka.
Rated R&B chatted with Bellinger about the joint effort. "I want this to be that forever refresher album for people," he shared as a takeaway.
"When people think of Brandy's Full Moon, Usher's Confessions, or Jagged Edge's J.E. Heartbreak, this album will forever be fresh. Some albums just don't have a date on 'em. I think this is one of those because we were able to tap into the classic [sound] while still having the feeling that's current. It's real dope, man, from the features to the samples."
In recent news, Bellinger released the song "Find Someone." It's unclear whether this is a standalone track or if it will appear on The Rebirth 3.
Bellinger has been nominated for two awards at the 2023 Soul Train Awards – Best R&B/Soul Male Artist and the Certified Soul Award. Usher, SZA, and Summer Walker lead with nine nominations each.
The 2023 Soul Train Awards will be broadcast live on Sunday, Nov. 26, at 8 p.m. ET on both BET and BET Her.
Listen to Eric Bellinger's new song "All For Me" below.