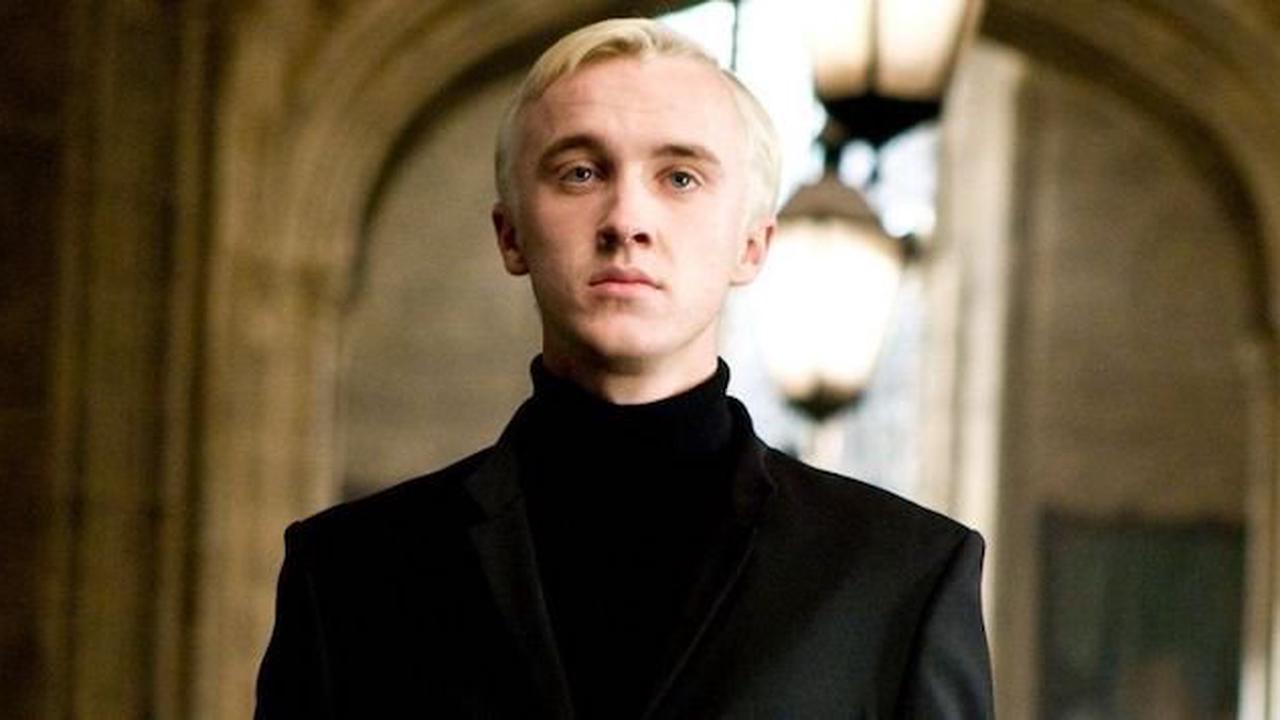 There are film franchises, and then there's Harry Potter. The eight-film movie adaption continues to be wildly popular in the years since it wrapped, with the cast of Harry Potter remaining iconic for their tenure in the Wizarding World. Fans will get a peek behind the curtain with the upcoming documentary The Boy Who Lived, which is about the real-life story of Daniel Radcliffe's stunt double Dave Holmes, who was paralyzed after an accident on set. Draco Malfoy actor Tom Felton and Holmes had a sweet exchange after the trailer for the doc dropped.
In the years since The Deathly Hallows – Part Two was filmed and released, Tom Felton has continued to be the Wizarding World's biggest cheerleader. He is just one of many people from the Potter family who has remained close with Dave Holmes following his accident on set. Felton shared the trailer on Instagram, complete with a sweet caption about how much the former stunt performer means to him. Check it out below:  
I'm not crying, you're crying. This caption, as well as The Boy Who Lived documentary as a whole, really highlights the bonds that were formed while filming the eight Harry Potter movies. The cast is seemingly quite close, as are crew members like stunt doubles. After all, Holmes grew up with the rest of the cast as they filmed the beloved blockbusters. And now Radcliffe is being called old by fans given how much time has passed.
Despite his injury, Dave Holmes has posted that doubling for Harry Potter was the role of a lifetime. And while he's not longer a stunt performer, those bonds with the cast are strong. Holmes commented on Felton's post with the trailer, saying:
I'm not crying, you're crying. While it was heartwarming to see the Harry Potter cast reunite for the Return of Hogwarts special, the trailer for The Boy Who Lived shows how deep the bonds are outside of the leading actors. And the upcoming documentary definitely looks like it's going to be a tear jerker, with Radcliffe seemingly having a big role. 
Given the ongoing popularity of the Harry Potter franchise, fans are hoping that the cast once again reunites on camera for a film adaptation of The Cursed Child plays. If that ever actually happens, it will no doubt be different filming without Dave Holmes. But perhaps he'll be able to come to set anyway and hang out with his magical buddies.
The Boy Who Lived will premiere November 15th on Max. In fact, the entire Potter franchise is streaming with a Max subscription. Be sure to check out the 2023 movie release dates to plan your next movie experience.