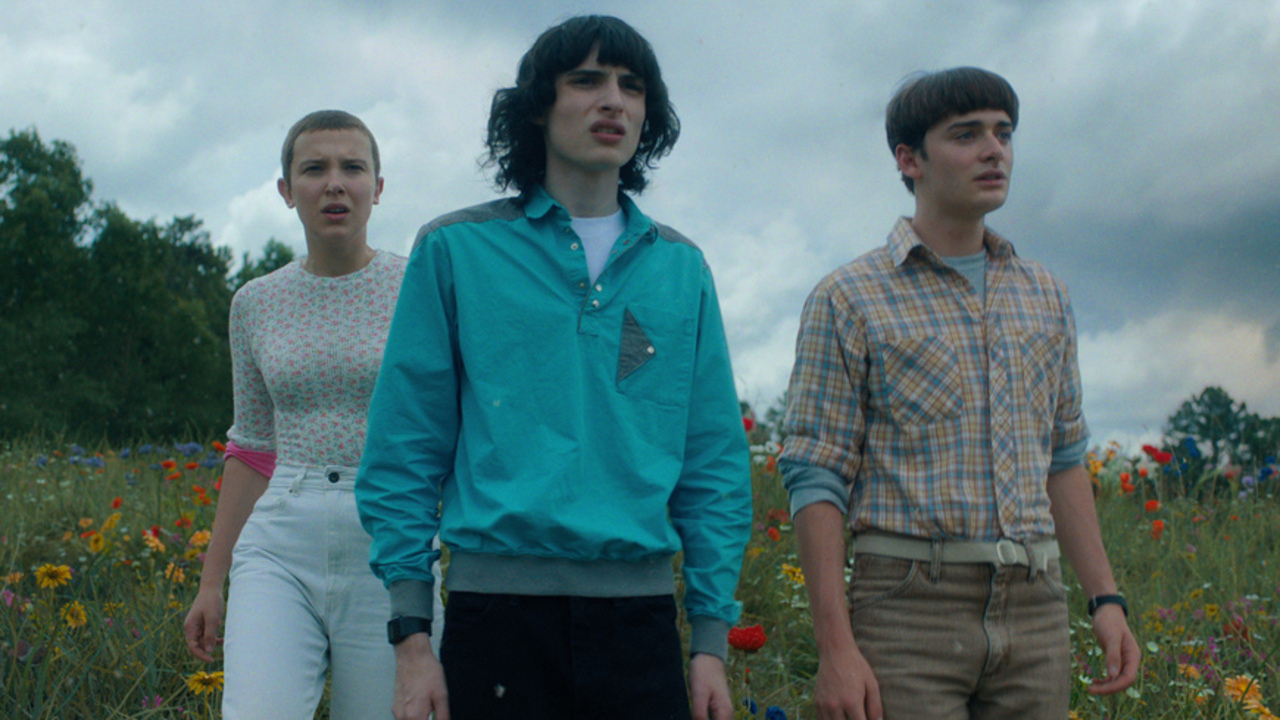 Stranger Things fans have already been waiting more than a year after the Season 4 finale to find out what's next, and that wait is unlikely to end any time soon. Netflix's massive hit has been affected by the WGA strike and SAG-AFTRA strike. While there's no confirmation of when Season 5 might arrive, it's safe to say at this point that the young actors are going to look a lot older. Director and executive producer Shawn Levy previously weighed in on fan concerns about the stars aging; now, just days from Stranger Things Day, he has clarified what exactly he meant, and fans may feel better after what he shared.
Back in October, Shawn Levy commented on the younger cast members growing up and said that the Stranger Things team is going to "use all the tools available to us" to help with the passage of time for the actors for the fifth and final season. He specifically mentioned costumes, wigs, and makeup being used to make cast members look younger, but some fans took his comments to mean that the show might digitally de-age the stars. Speaking with Deadline, Levy said "No" to the question of whether AI could be used on them, and continued:
Finn Wolfhard may have been digitally de-aged to play Richie Tozier in IT: Chapter Two, but that's not the plan for him as Mike Wheeler or any of the other younger cast members in Stranger Things Season 5. At the time of writing, the actors who have played the main kids are in their late-teens to early 20s. Noah Schnapp is the youngest at 19 and Caleb McLaughlin is the oldest at 22. Their characters were freshmen in high school in Season 4, placing them at 14- or 15-years-old. Priah Ferguson, who plays Erica, is 17. 
On the whole, fans already had to suspend their disbelief about the actors not looking their characters' ages in Season 4, so I would say that shouldn't be a huge problem for whenever Season 5 arrives. Stranger Things has actually been delayed going back to May of this year, when the Duffer Brothers honored the WGA strike by shutting down production overall. Comments from actress Maya Hawke over the summer suggested that the brothers weren't budging on that stance. 
The SAG-AFTRA actors strike is still ongoing, and the Duffer Brothers were using Funko Pops to plan shots for the fifth season. For now, the one thing that fans can really be confident of happening sooner rather than later is the celebration of Stranger Things Day, a.k.a. November 6. The annual celebration of all things Stranger Things is already being teased, and previous years have seen the releases of trailers and premiere dates. That unfortunately can't happen for Season 5, but November 6 is still a date worth looking forward to during the long hiatus. 
For now, you can always revisit the first four seasons of Stranger Things streaming with a Netflix subscription, and find some upcoming viewing options on our 2023 TV schedule.