Brooke Forman, now known by the musical moniker Singa, is back and better than ever with her latest single "Dame Tu Amor."
The summery single is melodic gold, with tropical synths and dance-inducing beats that perfectly compliment the singer's smooth and ethereal vocals. "Dame Tu Amor" marks the beginning of a new era and persona in the singer's career. After a serendipitous series of adventures, involving a soul searching trip to Bali and Paris, Singa found herself in Medellín, Colombia working with acclaimed production team La Compania, who in the past had worked with artists like J Balvin, Kevin Roldan, and Chocquibtown.
Working with La Compania, comprised producer DJ Maff, vocalist Gotex, and rapper Migue was an example of music being a universal language according to the singer. With the language barrier initially barring the creative process, Singa expressed that there was a moment of clarity where everyone understood each other and the song came together. "I was getting scared that the story wouldn't make sense in two different languages and then there was this weird, energetic moment that I can't really explain. It just clicked and we all went to go write our parts, came back together and laid it all out. When it started rolling, everything just organically fell into place so fast."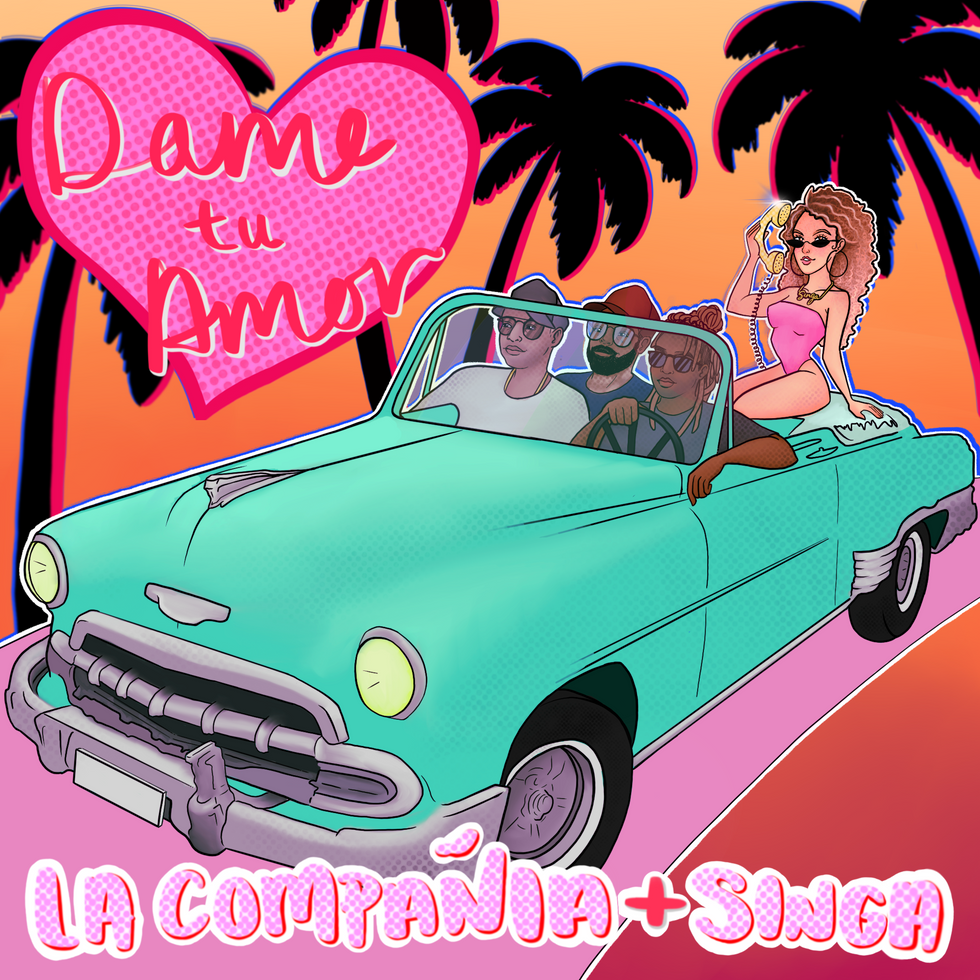 Singa
According to Singa, "Dame Tu Amor" was inspired by heartbreak and the unexplained emotional disappearance of someone she had a strong connection with. "We spent three weeks together in Paris and as soon as I went back to America I never heard from him again. We had left on good terms and we're still friends and so I didn't understand like it says in my lyrics, 'So why when I dial no reply? Ain't a girl as good as I.'"
She goes on to explain that making this track was a part of her healing process. Once Singa was able to put her thoughts and feelings into the music and out into the universe, she was able to "let go of all of the negative feelings" and now she "can't wait for the moment that that guy hears this song."
After the release of "Dame Tu Amor," Singa shared that she wants to continue being a person of the world and creating more music that represents her journey as a musician and as a person. "I don't want to limit myself to one country or one genre. I want to do what feels good. The people I've shown this track to so far have said to me, 'Even though you're not Latin, you've made a great Latin record,' and that's all I care about. All I care about is making great music and I hope that translates to people."
Check out Singa's single "Dame Tu Amor" below!
Dame Tu Amor
Related Articles Around the Web