Puddin (a.k.a. K. Michelle) has unveiled the music video for her official debut solo single, "Tennessee."
The video features Puddin and four other Black women dressed in frilly white attire performing a chair choreography around a bonfire. Meanwhile, Puddin's love interest is outside drinking beer and acting out lyrics about a drunken lover in a problematic relationship.
That evening, Puddin's friends helped her pack and load a white carriage ridden by a horse back to her hometown.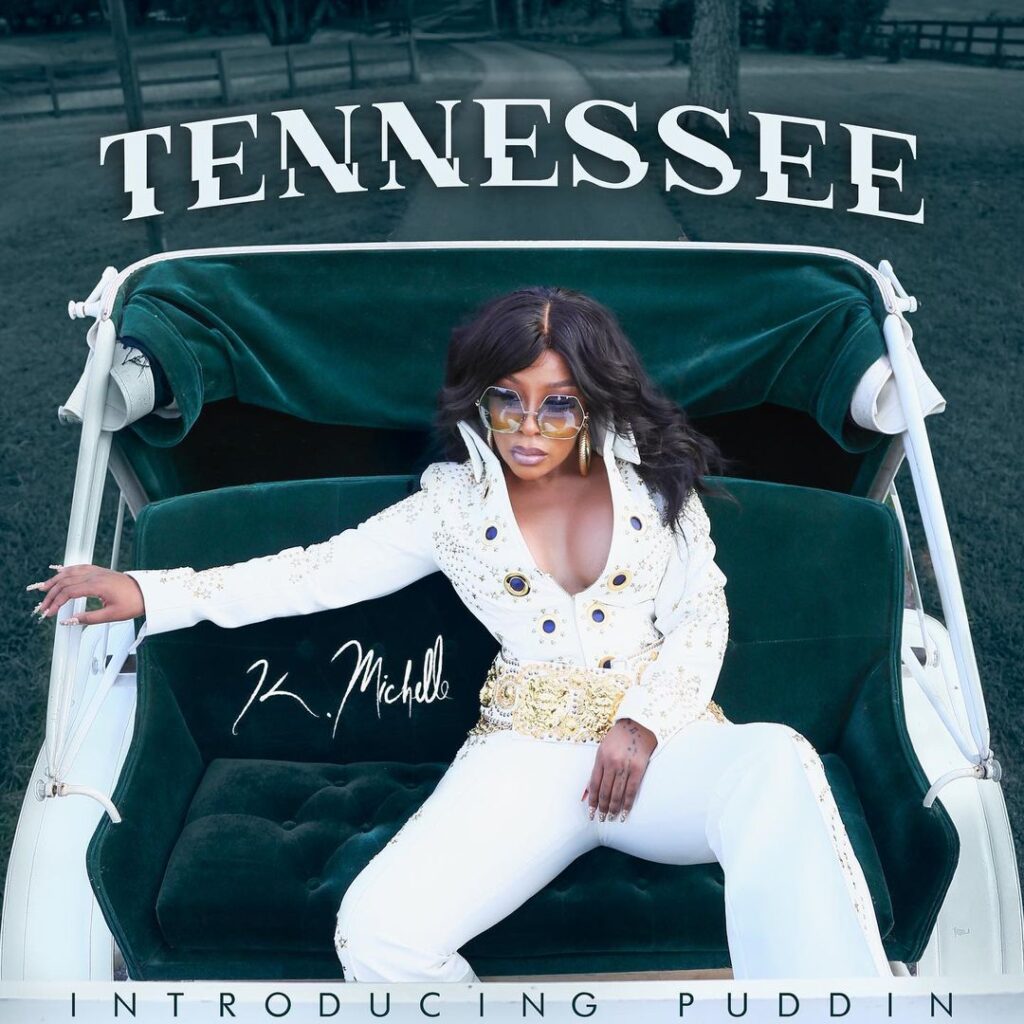 "Tennessee" is the bonus track from I'm the Problem, the final R&B album by K. Michelle. The country-inspired breakup anthem was co-written and produced by musical duo Louis York.
I'm the Problem is the long-awaited follow-up album to 2020's All Monsters Are Human. The 19-track album, which arrives Sept. 22, includes the other singles "Scooch" and "Blame Yourself." The former track topped R&B radio and Billboard's Adult R&B Airplay chart.
"I've been healing through this album. I have dealt with my relationship through this album. I have dealt with my relationship with my son through this album. I have dealt with where I want to go in my future through this album," K. Michelle told Rated R&B in 2022.
I'm the Problem is a transitional project to Puddin's debut country EP, which is scheduled to be released on Nov. 22. Following that, she is expected to release her highly anticipated country album, which she has been working on since as early as 2019.
Puddin's country music contributors include Louis York, Billy Ray Cyrus, Eric Paslay, Ernest, Morgan Wallen, and Dolly Parton.
In 2019, it was announced that Parton wrote a track. It has not been revealed if it will appear on the EP or the album.
"This is me just having to fight. There is no way you can plan this. This is something you're going to have to get in there and fight for. I'm going to do what it is that I need to do, which is make great music. That's all I can do," K. Michelle explained Rated R&B about her country album journey in 2020.
She continued, "I need my people to have my back instead of fighting against me all the time. I'm fin' to take on a whole nother situation and I need my people."
Watch K. Michelle's official music video for "Tennessee" below.