Though Saúl Armendáriz is a name that's not as recognizable as some of the Latino wrestlers currently running the ropes in companies like WWE and AEW, the flashy and decorated exótico (imagine a drag queen in the squared circle) better known as Cassandro has been a major influence for aspiring grapplers the past few decades. And now, he has his own movie in which he's portrayed by Gael García Bernal.
If you caught the movie as a way to celebrate Hispanic Heritage month on the big screen, or checked out the biographical drama now that it's streaming for anyone with an Amazon subscription, there's a good chance you're wondering why Bernal and other members of the Cassandro cast look so familiar. Well, let's break that down all the major players in Roger Ross Williams' latest film…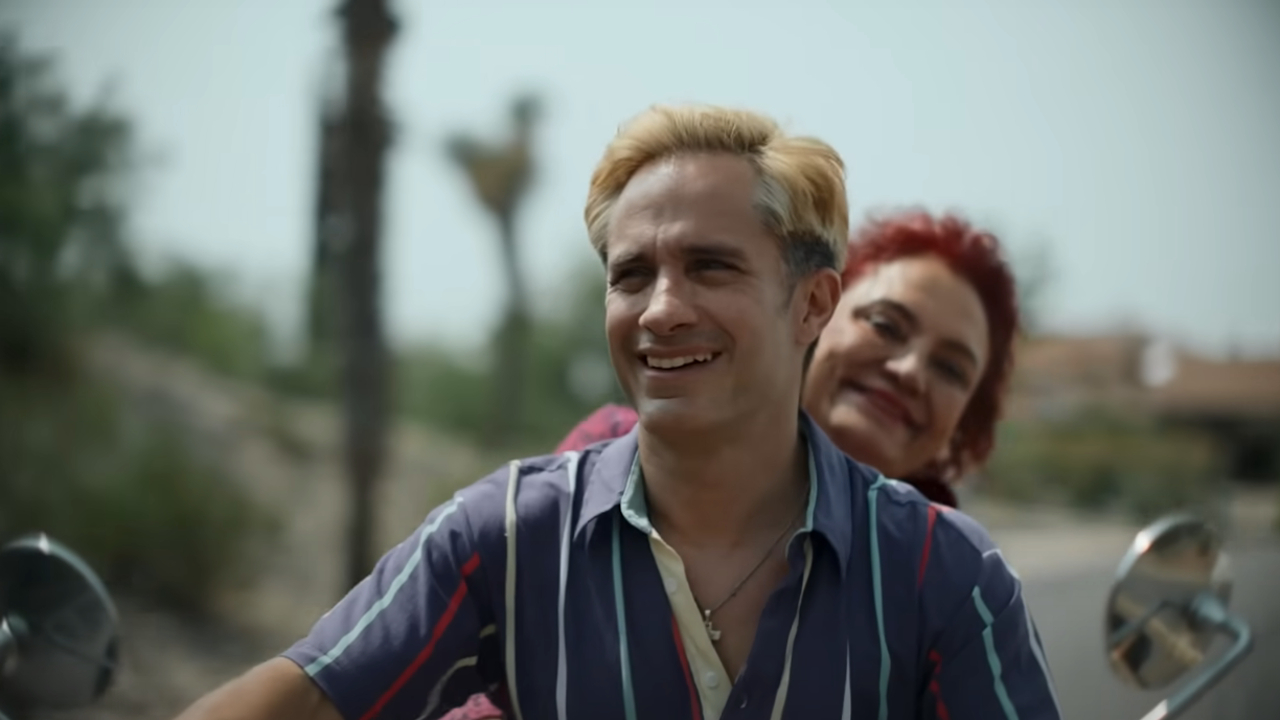 Gael García Bernal (Saúl Armendáriz)
Leading things off is Gael García Bernal, who, as mentioned up above, takes on the role of Saúl Armendáriz, the titular character in Cassandro. Going from a struggling El Paso-based wrestler to one of the most colorful and influential Hispanic wrestlers on the international scene after adopting the exótico style, Bernal brings Armendáriz's journey to the screen.
Though he hadn't appeared in a wrestling movie prior to joining the Cassandro cast, Bernal has had some experience in the world of biographical dramas, taking on leading roles in movies like The Motorcycle Diaries in which he played a young Ernesto "Che" Guevara, and then Maziar Bahari in Rosewater. 
That's just a small portion of Bernal's body of work, as he has voiced beloved characters like Héctor in one of the best Pixar movies, Coco, and even won a Golden Globe for his take on Rodrigo De Souza in the Amazon original series, Mozart in the Jungle. Bernal's other notable films include everything from Amores Perros to Bad Education and The Science of Sleep to Werewolf By Night.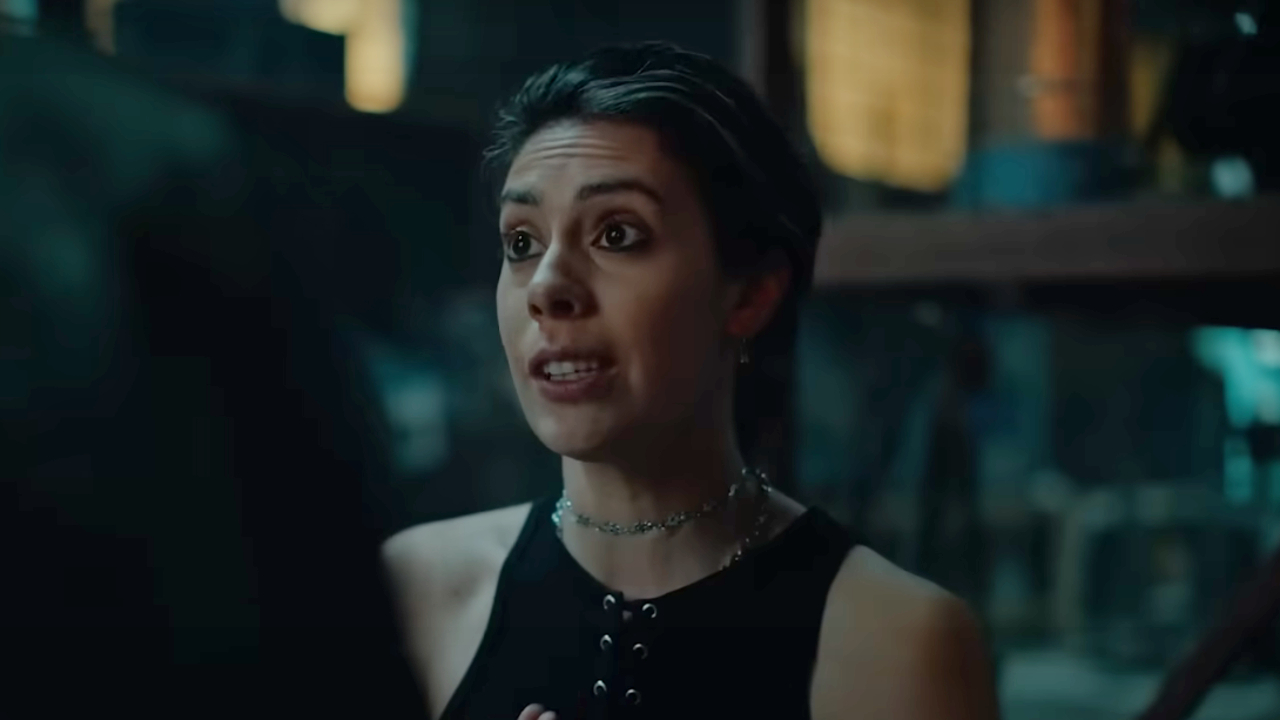 Roberta Colindrez
Roberta Colindrez, who built quite a name for herself over the course of the past decade-and-a-half, is another talented actor to appear in Cassandro.
After making brief appearances in movies like Birdman or (The Unexpected Virtue of Ignorance) and shows like Boardwalk Empire and Girls, Colindrez has found success on the small screen in recent years. This includes everything from The Deuce to Vida and Mrs. America to The Harper House. Most recently, Colindrez appeared in the A League of Their Own cast, taking on the role of Lupe Garcia.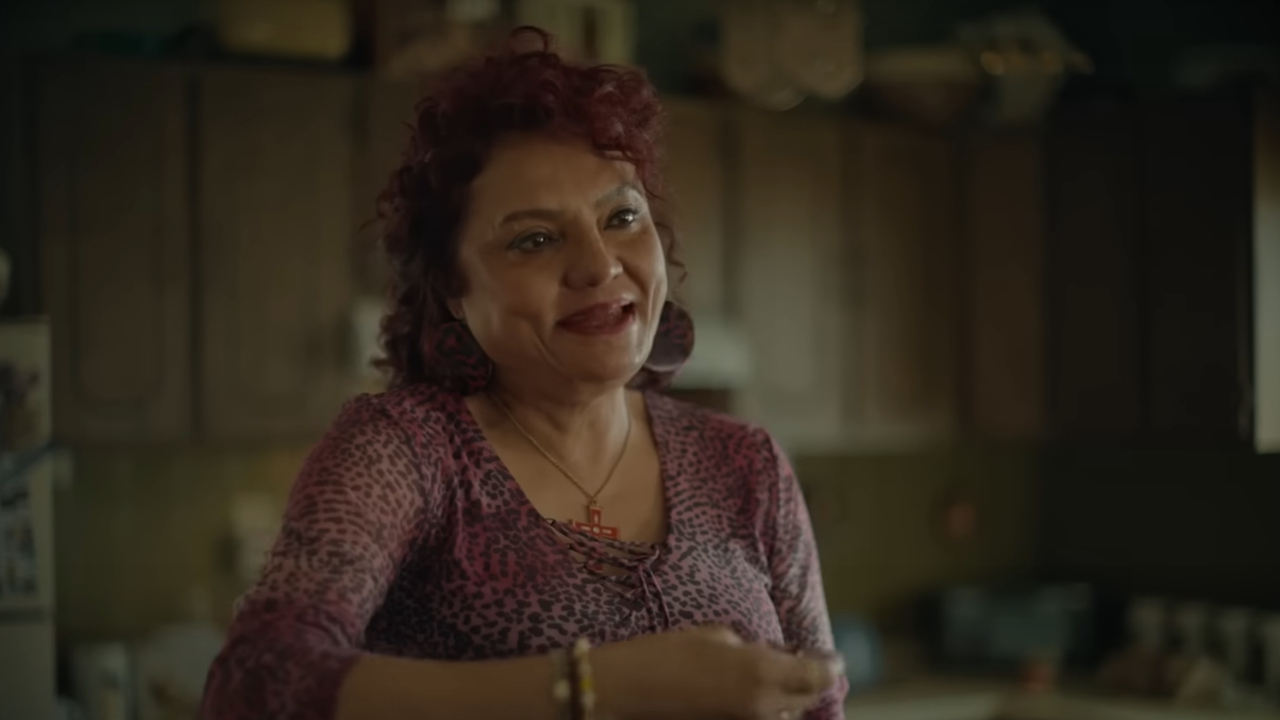 Perla De La Rosa
Perla De La Rosa also shows up in the Cassandro cast, appearing in her first movie in nearly a decade.
Throughout her career, which goes back several decades, De La Rosa has given commanding performances in movies like A Thousand Clouds of Peace, Ave María, and One Man's Hero to name a few. During that same stretch of time, the actress has also taken on roles on TV shows such as Nada Personal, Alcanzar Una Estrella, and Carrusel.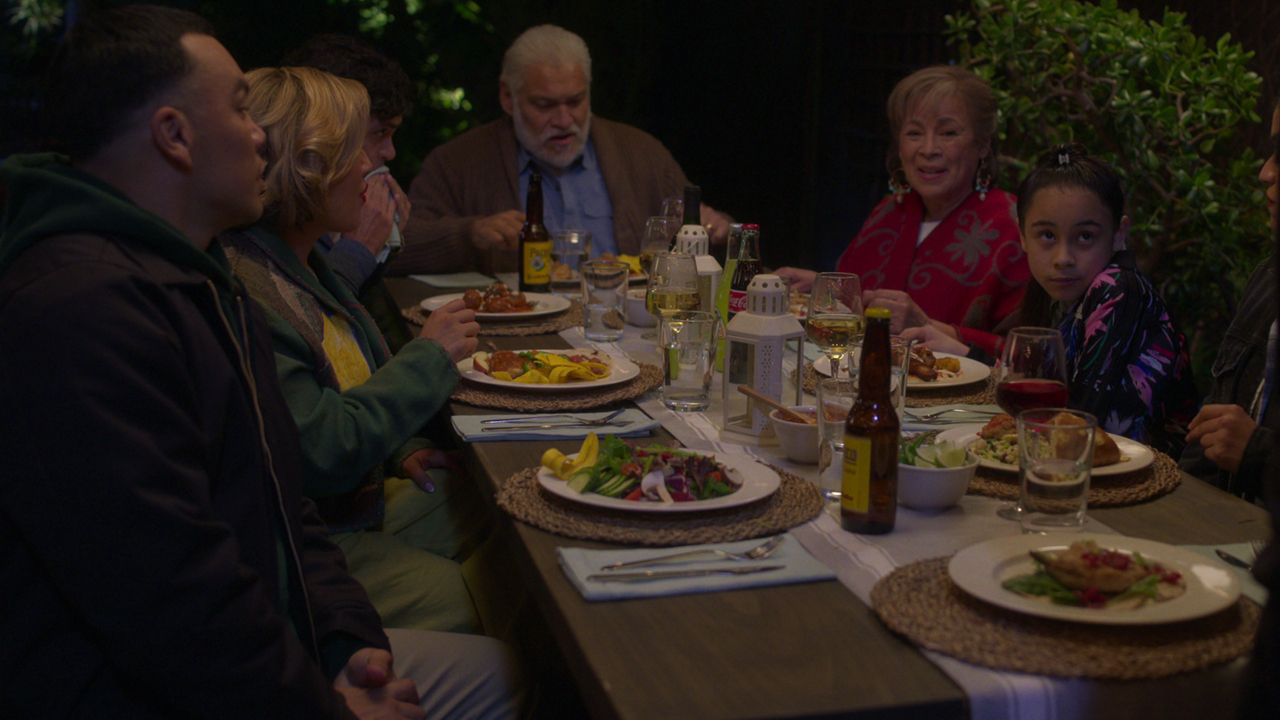 Joaquín Cosío
Also joining the Cassandro cast is veteran actor Joaquín Cosío, who audiences will surely remember from the big-budget comic book movie, action flicks, and spy thrillers he's been a part of the past few decades.
Cosío famously played Mateo Suárez in The Suicide Squad, a role that James Gunn wrote without meeting the actor first. On top of playing the over-the-top military general in the blood-soaked 2021 DCEU movie, Cosío has also popped up in movies like Rambo: Last Blood, The Lone Ranger, Savages, A Better Life, and Quantum of Solace, a film that defined the Daniel Craig 007 era. The actor also has a great number of TV credits to his name as well, including popular shows like Narcos: Mexico, The Strain, and Eastbound & Down.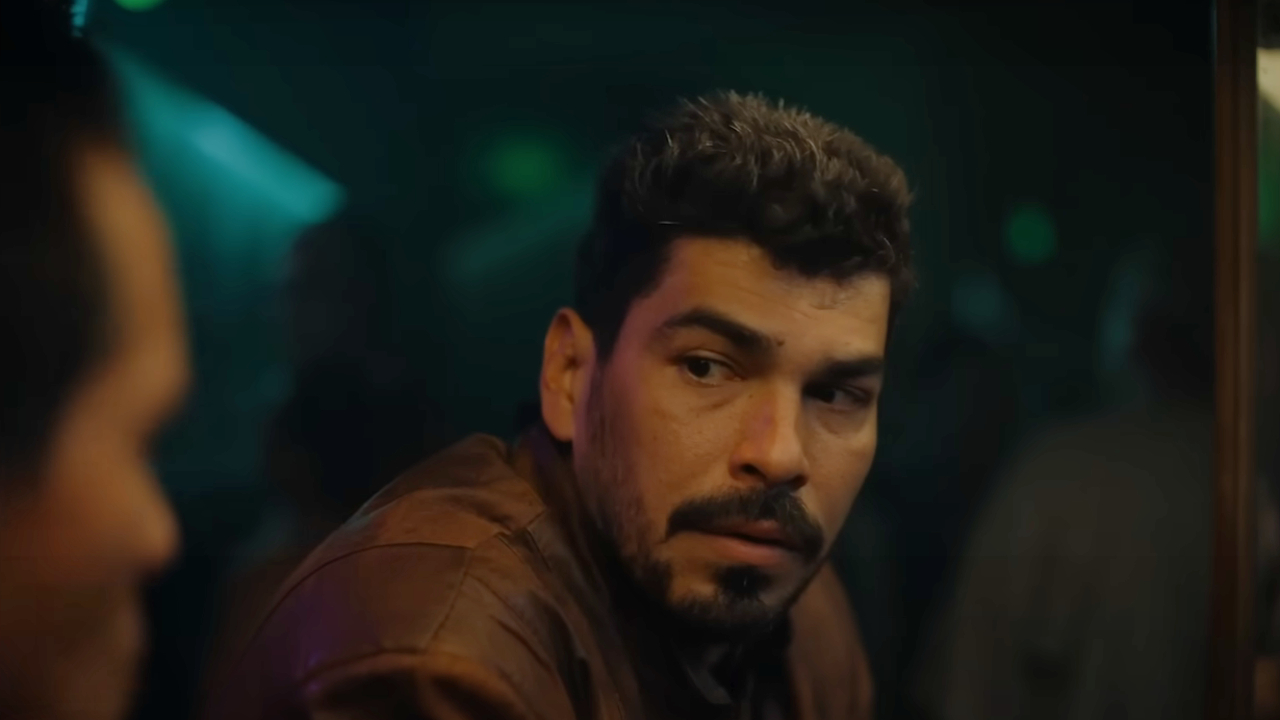 Raúl Castillo
Next up is Raúl Castillo, another actor who brings years of experience on the big screen and small screen to the Cassandro cast.
Prior to signing on to appear in Roger Ross Williams' biographical drama, Castillo cut his teeth with small, one-off roles on shows like Nurse Jackie, Law & Order, All My Children, and Blue Bloods. That would change after taking on the role of Richie on the HBO romantic dramedy series Looking, which he followed up with appearances on Gotham, Easy, and Atypical. Most recently, Castillo appeared in the Class of '09 cast. His film work is just as impressive thanks to movies like Knives Out, The Inspection, and Army of the Dead, to name only a few.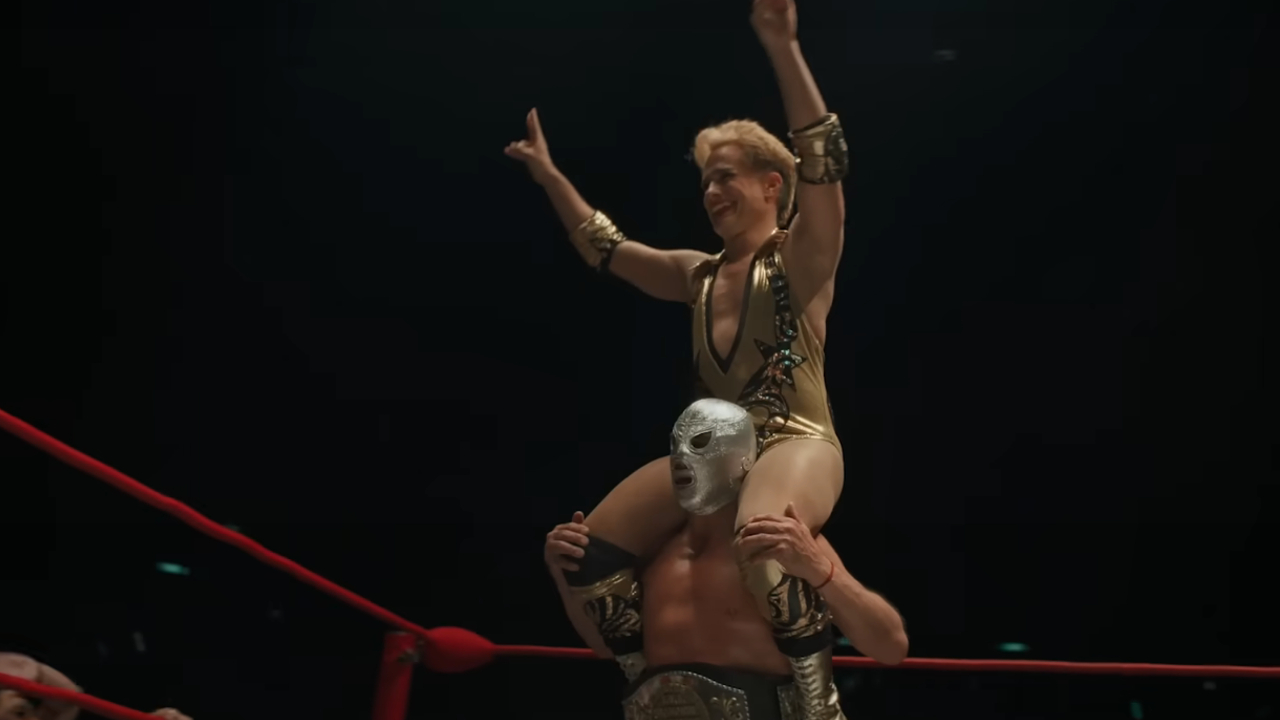 El Hijo Del Santo
El Hijo del Santo, the son of the masked wrestler and B-horror movie actor El Santa, a.k.a., the world's most famous luchador, is one of several professional grapplers to show up in Cassandro, and perhaps the most notable.
The accomplished wrestler and actor whose name translates to "The Son of the Saint," has followed his father's footsteps in a number of ways throughout his life and career. This includes a successful in-ring career dating back to early 1980s that has taken him to the top of promotions like AAA, CMLL, UWA, and multiple others in Mexico, the United States, and internationally. In 2004, Pro Wrestling Illustrated listed him as the 14th best wrestler in the world in the magazine's annual Top 500 ranking, per ProFightDB.com. El Hijo Del Santo has also appeared in several movies throughout his career and even developed the animated series Santo vs. The Clones.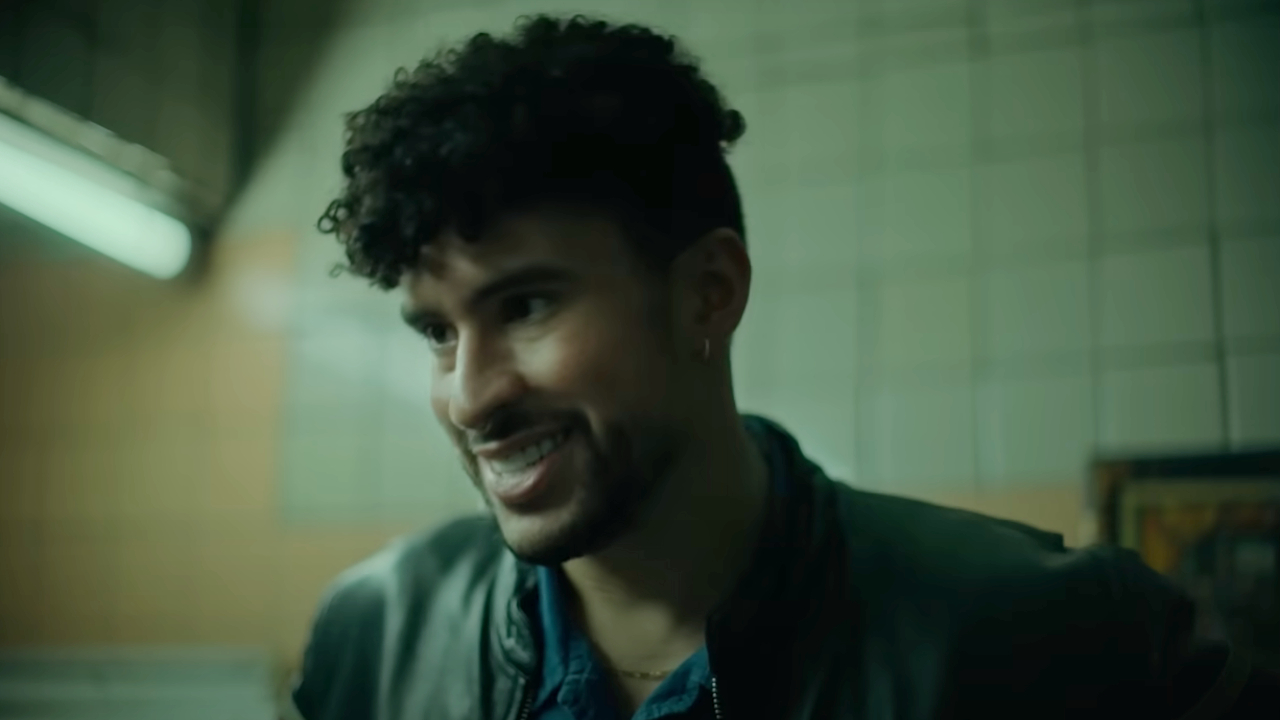 Benito Antonio Martínez Ocasio AKA "Bad Bunny"
And then there is Benito Antonio Martínez Ocasio, better known by his stage name Bad Bunny, who rounds out the Cassandro cast.
Bad Bunny has not only made a name for himself in the music industry (countless awards, headlining Coachella 2023, other accolades), he's also become a major force in professional wrestling and Hollywood. With multiple appearances in marquee WWE events like WrestleMania, the Royal Rumble, and numerous others, the rapper-turned-wrestler has become one of the most successful celebrity guests in the company's history. Combine that with roles in F9 and Bullet Train, and you've got quite a successful past few years.
We still don't know what's happening with El Muerto, the upcoming Marvel movie in which Bad Bunny will play a luchador-turned-superhero, but hopefully that changes in the coming months.
You can see all of these actors in more now that Cassandro is streaming on Prime Video, a streaming service that will also be home to some of the other big releases on the 2023 movie schedule.