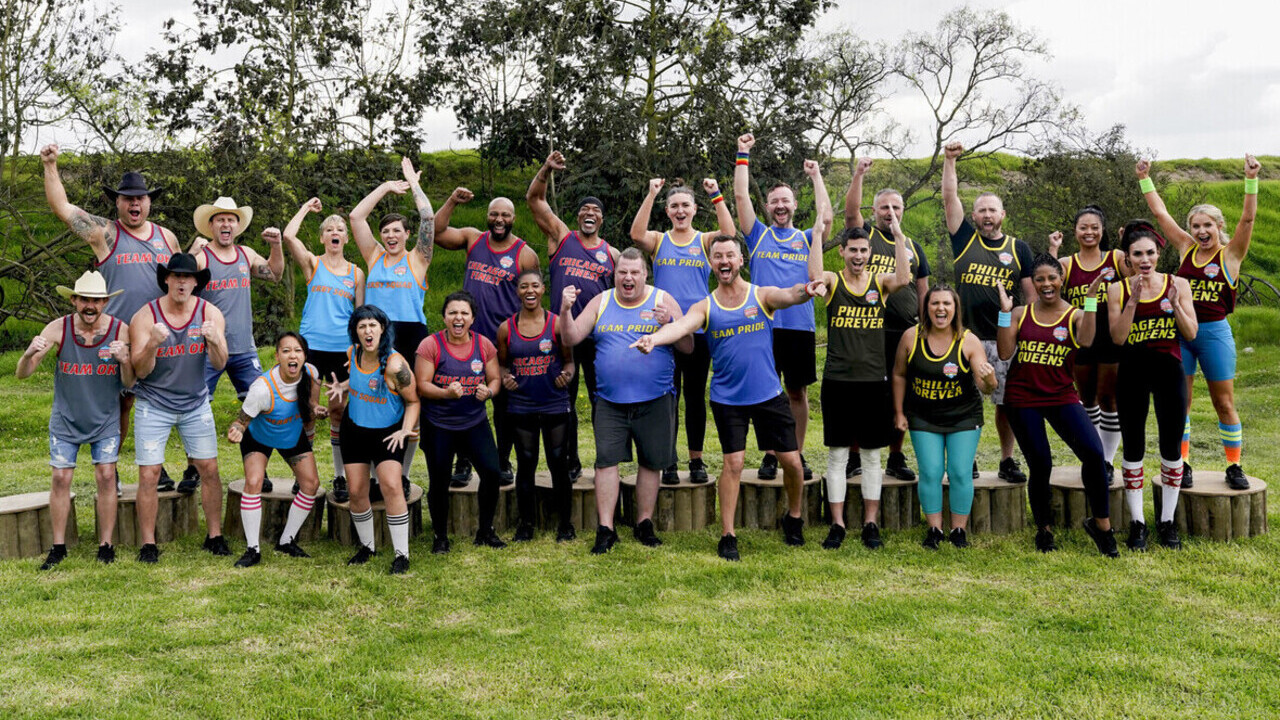 CBS got its 2023 fall lineup off to a competitive, high-stakes, and even muddy start with Buddy Games, hosted by Josh Duhamel. The show began with six teams of four best friends joining forces to try and win the grand prize of $200,000 and title of champion. One of those teams already lost a member after just the premiere, and more competitors are going to depart as the weeks pass. So, how is the $200,000 cash prize going to be distributed to the winners? Josh Duhamel spoke with CinemaBlend to drop the details.
While the members of the winning team aren't going to get $200,000 each, they are bound to take some cash home… even though the total for each hasn't been determined ahead of time. When I spoke with Josh Duhamel about all things Buddy Games (including going rogue for his muddy belly flop), I asked how the money would be split between the winners, and he set the record straight:
If a team of four wins and they're all going to be fair, would the split be as simple as $50,000 each? And if the winners are a team of three by the end, would the fourth member who went home also get $50,000, or a smaller cut of that $200,000 total? Or no cut of the cash at all? Given that the teams choose who to eliminate – or one of them volunteers to go home, like what happened in the premiere – the person sent packing might not have actually made any catastrophic mistakes. 
And would Buddy Games be as much fun if the competitors didn't have to face the prospect of deciding themselves how to split the cash? As I noted to the host, this is the time to find out how much you can trust your fans. Josh Duhamel laughed and said: 
While it's too early to say if Buddy Games will be enough of a hit in the 2023 TV schedule for CBS to order a second season, Josh Duhamel is already prepared with some new ideas. As the self-proclaimed "Test Dummy" who wanted to get dirty for the show, his enthusiasm for all things Buddy Games is already part of the appeal of tuning in each week. 
Buddy Games will usually air on Thursdays at 9 p.m. ET on CBS, although the new show will have a special airing on Thursday, September 28 at 8 p.m. ET ahead of Big Brother Season 25 at 9 p.m. and The Challenge: USA Season 2 at 10 p.m. 
If you missed any of Josh Duhamel's new competition series so far, you can find episodes streaming with a Paramount+ subscription. The more viewers, the better odds of getting a Season 2 to showcase more of the host's ideas for new challenges to test best friends' bonds!