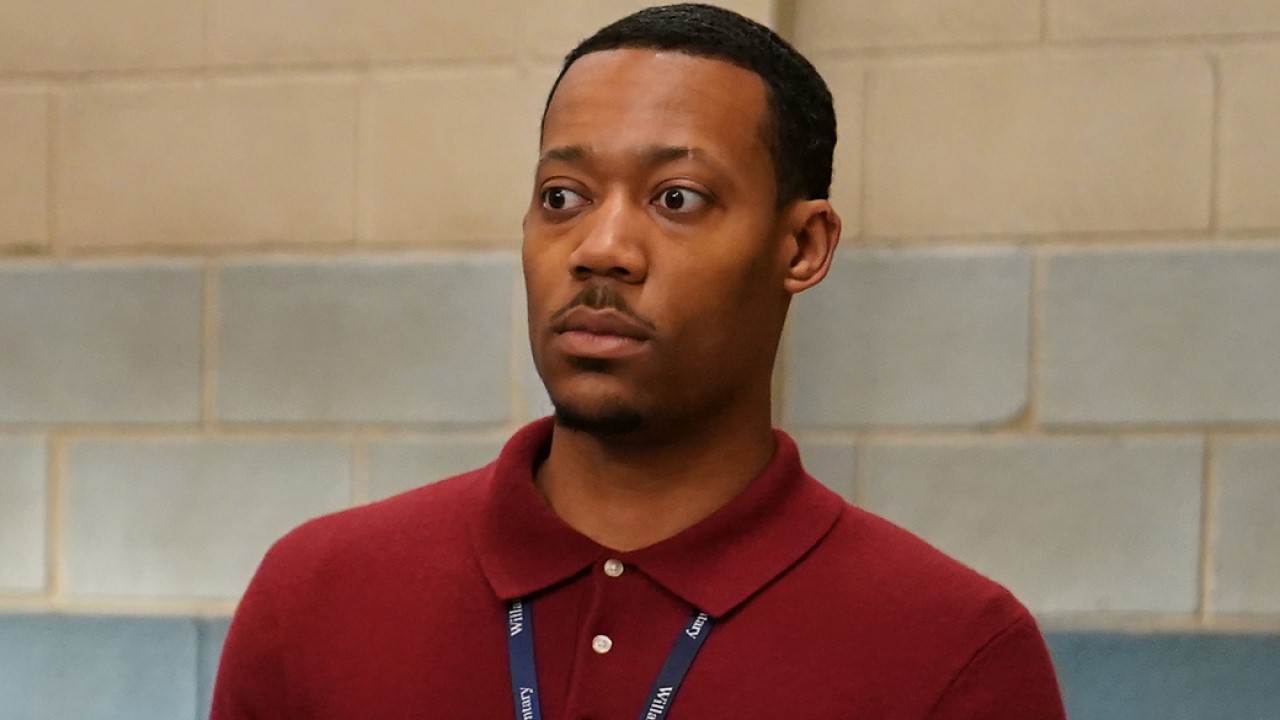 Tyler James Williams has been acting since he was a child, but in his latest role as a first-grade teacher and the will-they-won't-they love interest of Quinta Brunson's Janine on Abbott Elementary, he has skyrocketed to new levels of popularity. Not all of the attention he's received from the role has been positive, however. The actor was forced to file a restraining order after a scary incident with a fan, who allegedly traveled over 2,000 miles to Williams' home and threatened him.
According to The Blast, the alleged stalker had tried to contact Tyler James Williams several times on social media through DMs, but when "John Doe" appeared outside of his apartment earlier this month, the actor felt the need to take legal action. According to Williams' court filing:  
It is truly frightening that the fan seemed so persistent about contacting the actor that he not only reportedly drove thousands of miles to his house, but that he spent multiple hours trying to get in, even apparently trying to open a window. That's not all, though, as the documents went on to say that Tyler James Williams' Ring camera recorded the man saying, "I paid for a flight back…I will be back and I won't be scared." 
The former Everybody Hates Chris star understandably has not returned to his home since the incident and is reportedly "terrified and concerned" that the fan intends to cause him "physical harm," the documents read. The actor has therefore asked a judge to mandate that the man stay 100 yards away from him and his residence. His filing continued: 
The security and other employees in Tyler James' Williams' apartment building have been informed of the situation, the trade reports. Should the man return, the actor has asked that he be treated with kindness but also it should be made clear that Williams does not want to communicate with him.
It's sad anytime we hear about a celebrity facing a threat that makes them feel unsafe in their own home. Kim Kardashian and Kelly Clarkson have also dealt with scary incidents regarding stalkers in the past year, and it's clear that this situation has been unsettling for the fan-favorite Abbott Elementary star. Hopefully everyone remains safe and the man in question can get any help that he needs.
While we wait for new episodes of Abbott Elementary to see what's in store for Gregory and Janine after the Season 2 finale, you can rewatch the first two seasons with either a Hulu subscription or Max subscription. It will also be the only scripted show on ABC's fall schedule amid the ongoing writers' and actors' strikes. See what else is coming up soon with our 2023 TV schedule.