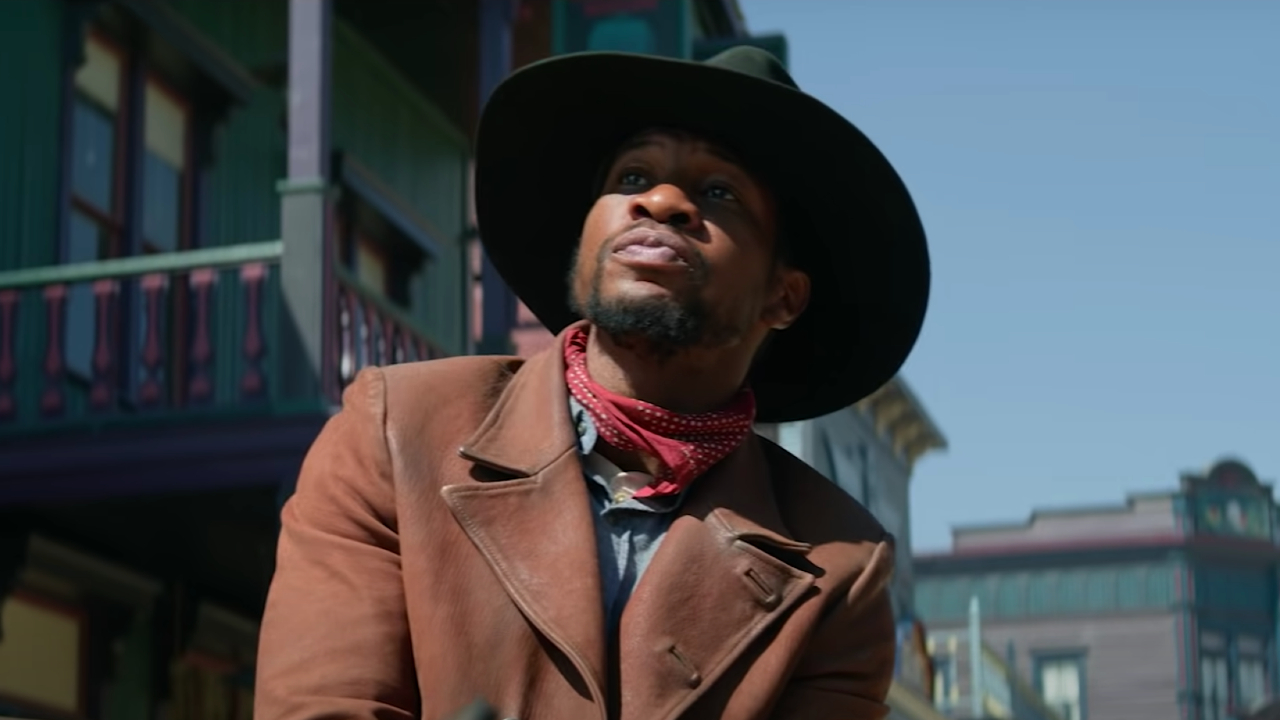 Earlier this week, a video came out that showed Jonathan Majors breaking up a fight between two high school girls. This situation happened in the midst of a delay on his assault trial. Considering this fight's proximity to the legal issues and allegations about the Marvel actor, people have claimed that the moment of aggression was staged so he could break it up, and look good. However, his lawyer has spoken up about the issue, and she gave a very blunt response while explaining that the fight did in fact happen, and there are multiple videos to prove it. 
Priya Chaudhry, Jonathan Majors' attorney bluntly told TMZ the allegations regarding the fight being staged are "absurd." While speaking about it, the lawyer referred to a tweet from someone who said they go to that school, @HatokoKemo, witnessed the fight and posted a video of it from another angle on X. According to the lawyer, this should squash any theories about the situation being a PR stunt. 
This statement came after claims were made that Majors staged the fight as a PR stunt. Considering how close this incident was to his court case regarding sexual assault allegations against him, some thought actors were hired to fight so he could break it up. 
As these rumors swirled, Majors' lawyer quickly denied them. She made it clear the new angle should provide undeniable proof that the fight actually happened and it was not staged. 
In the video, you can see Jonathan Majors intervene after noticing the fight while walking near Hollywood High School. After working to put a stop to the scuffle he seemed to be concerned for both students, and he said "stay cool." 
This intervention, as stated earlier, came in the midst of Majors dealing with some serious legal issues and allegations. Not long after the release of two massive movies on the 2023 film schedule that he starred in – Creed III and Ant-Man and the Wasp: Quantumania –  Majors was charged with assault and harassment after being arrested. He was arrested for multiple counts of assault in the third degree, attempted assault of the second degree and one count of second-degree harassment. 
Jonathan Majors' rep released a statement saying the actor had "done nothing wrong," his lawyer also said he was "completely innocent." Chaudhry also claimed that her client is the one who is "probably the victim" in this case. However, in April more women spoke out against Majors, and they came forward with abuse allegations. 
Earlier this summer a trial date was set, however, it was delayed because the prosecution was still getting what they needed for it. The actor didn't speak in court, however, Chaudhry did explain that her client's "reputation" and career has been "torn apart" because of this. She also claimed that Majors was abused by his ex. Although there have been many people who have spoken up about the actor's behavior, including directors he's worked with. A.B. Allen, a filmmaker who collaborated with the actor claimed he was a "vicious, cruel, abusive human being."
Despite rumors, Majors' lawyer made it clear the fight he broke up wasn't fake. As more news develops about the conflict he appeared to break up and his ongoing trial, we'll be sure to keep you posted.