Chris Brown's "Summer Too Hot" takes over the No. 1 spot on Mediabase's rhythmic radio chart, displacing Nicki Minaj and Ice Spice's "Barbie World."
"Summer Too Hot" received 187 more spins this week and reached an audience of 13 million. According to Mediabase, the song tallied 5,360 radio spins this week.
The R&B star topped this radio format in late 2022 with his sleeper hit "Under the Influence" from the 2019 album Indigo (Extended).
The certified-platinum song also spent No. 1 on Billboard's Rhythmic Airplay chart for six weeks. It marks his 13th chart-topper on this list. 
Speaking on the Rhythmic Airplay chart, "Summer Too Hot" logs a second consecutive week at No. 2. The song, produced by Roccstar and Gabriel Roland, stands behind "Barbie World," which is spending its fourth straight week atop.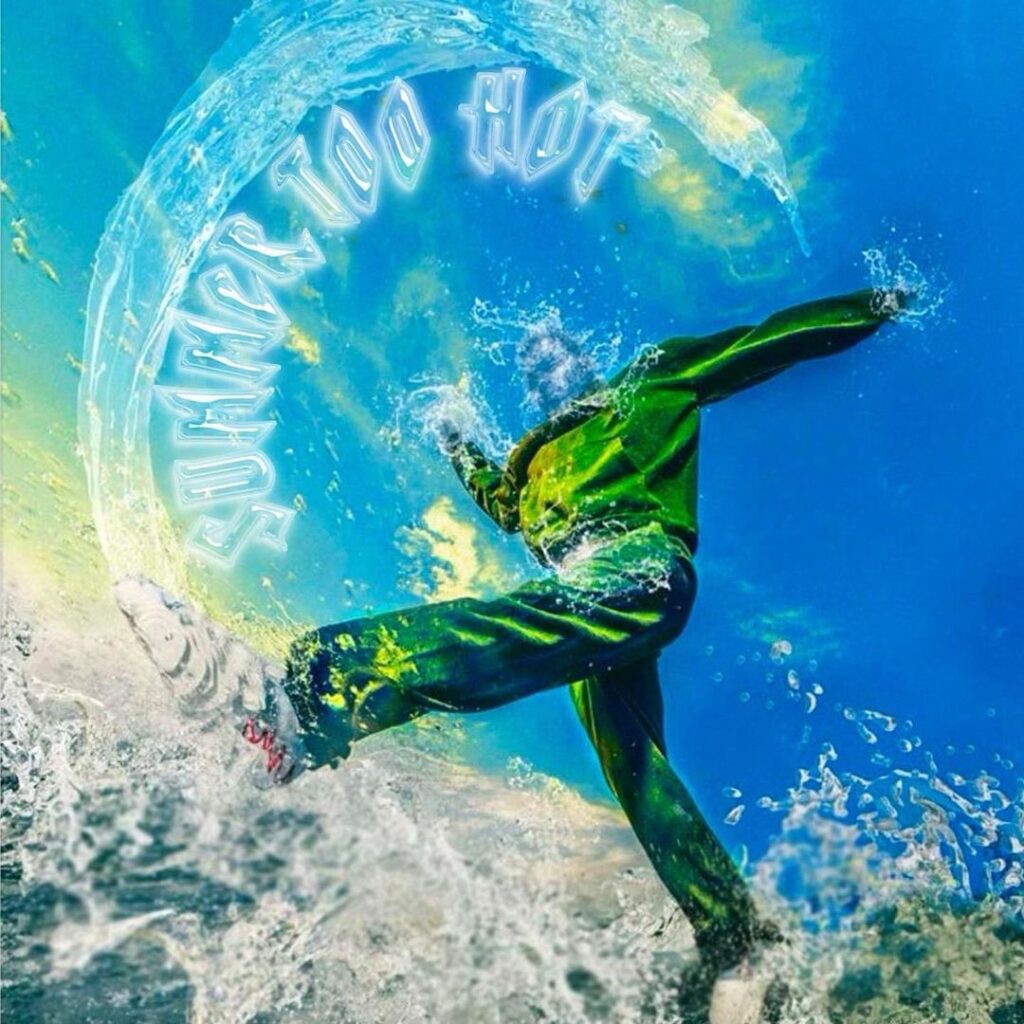 Elsewhere this week, "Summer Too Hot" is currently at No. 11 on urban radio and No. 37 on R&B radio. It also remains at No. 31 on Mainstream Top 40. 
Earlier this month on Billboard, "Summer Too Hot" impressed with No. 5 debut on R&B Digital Song Sales chart. It's No. 13 at the time of publication.
Additionally, it's No. 6 on Hot R&B Songs for a fifth consecutive week; No. 14 on the R&B/Hip-Hop Airplay chart; and No. 28 on Hot R&B/Hip-Hop Songs for a second straight week.
"Summer Too Hot" is currently at No. 94 on the Billboard Hot 100 chart after debuting at No. 93.
"Summer Too Hot" was released June 23 via Chris Brown Entertainment / RCA Records. It's the lead single from Brown's upcoming 11th album, 11:11, tentatively out Nov. 11. 
In August, Brown released the official video for "Summer Too Hot." The dance-heavy visual "is an ode to a passionate summer in Los Angeles where he (Chris) is continuing to level up and find his groove, while also acknowledging the people (his dancers) who have led him to where he is," according to press materials.
Circling back to 11:11, Brown confirmed the album will contain only 11 tracks.
"I see Some of my die hard fans wanting me to add more songs for the new project and I love y'all for that. But, I just feel I need you all to really miss me and take my art seriously. IM JUST focused on giving y'all the best to digest. 11:11 make a wish," he wrote on Instagram.
11:11 is the follow-up to Brown's tenth studio album, Breezy. The deluxe edition of the album was nominated for Best R&B Album at the 65th Grammy Awards, while the original was among Rated R&B's 30 Best R&B Albums of 2022 list.
Solo music aside, Brown recently collaborated with Ciara ("How We Roll"), Ty Dolla $ign ("Motion [Remix]"), Fridayy ("Don't Give It Away") and Tee Grizzley and Mariah the Scientist ("IDGAF").
Listen to "Summer Too Hot" below.