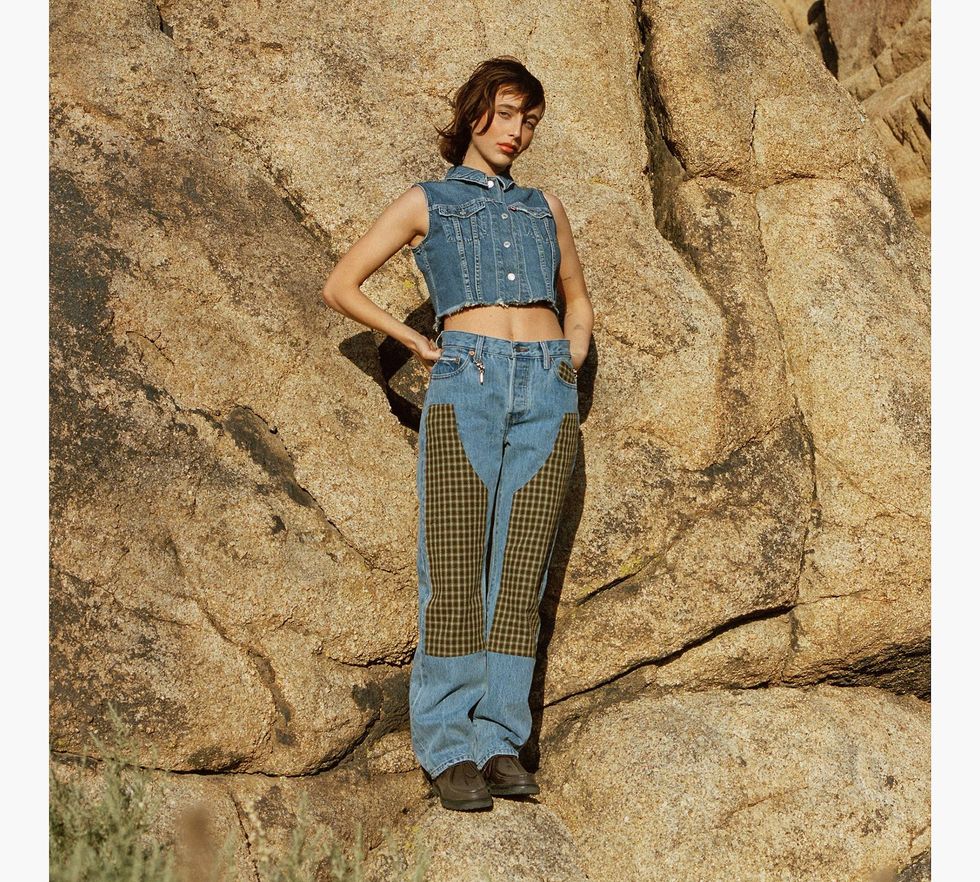 One of my favorite things to do every night before bed is fill my online cart with tons of clothes. Call me delusional or a dreamer, but I love to think about what I would buy in an ideal world. Spending all this time window shopping also helps me figure out what's trending, and what styles might be surging into popularity soon.
---
I've always been the type of person who emphasizes the importance of a bomb outfit. Nothing impacts my confidence like what fit I'm rocking. It's my duty to serve.
With New York Fashion Week in full swing, the streets of the city are flooded with luxury-clad off-duty models showing us the ropes. Fashion Weeks are a good indicator of what everyone else will be wearing soon enough.
The stylish cohorts walking the streets of FW are already sporting future trends – like when everyone was wearing the MSCHF Big Red Boots around. Before you know it, we'll be ditching our linen sets and fluorescent colors for whatever Bella Hadid is wearing. It's a never ending rollercoaster, but we prevail.
Fall fashion 2023 will have elements of the familiar, plus a few dark horses. There will be pieces that look like an old friend to you, buried deep in your closet from when they were last trending, and pieces that will soon flood fashion store floors in mass quantities.
If you're feeling a little lost shopping for those fall fits, here's what I've found: