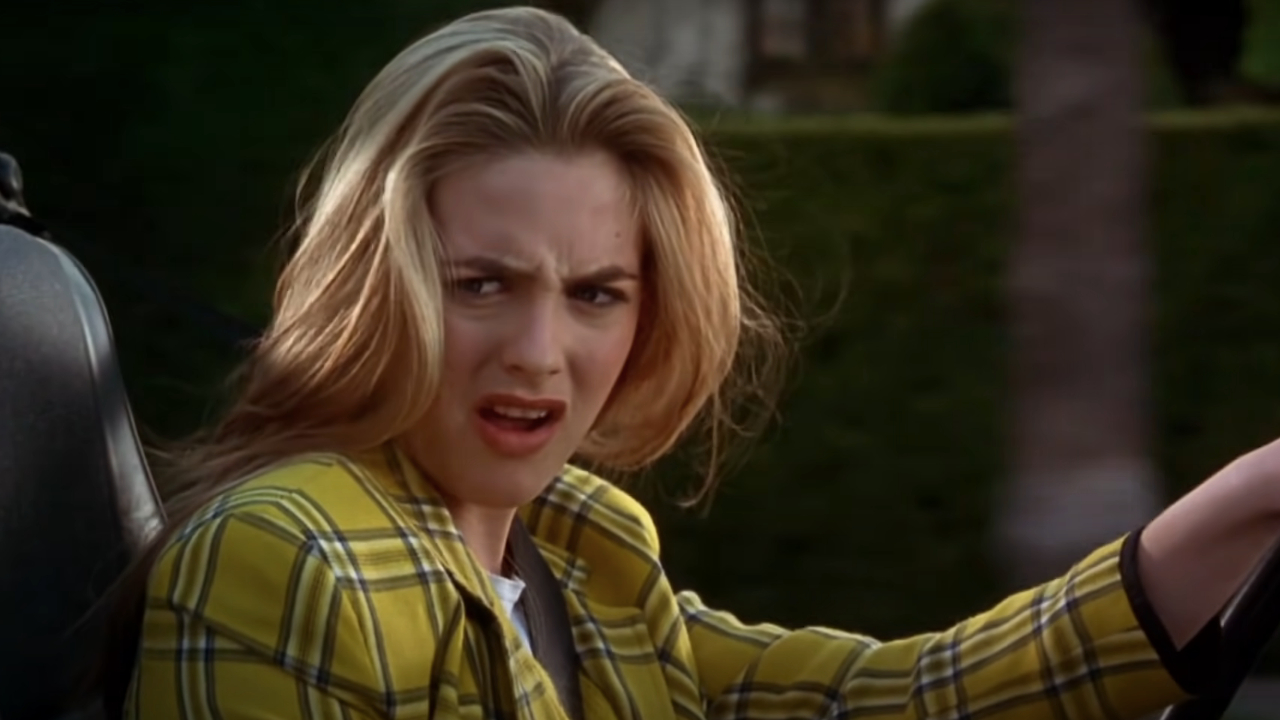 New York Fashion Week has been absolutely popping with big celebrities in some gorgeously bold ensembles since the semi-annual kicked off last Thursday. But amidst all the glamour and excitement, a very awkward moment reportedly occurred when Clueless star Alicia Silverstone and rock star Avril Lavigne both sat front row at Christian Siriano's runway show. 
As Alicia Silverstone donned a sheer dress with black flower appliqués and a black bodysuit underneath it from Christian Siriano himself ,and was at a prime spot to see the runaway show, apparently an attendee approached her and asked Silverstone if she worked for Avril Lavigne, who was sitting close by. Per Page Six, Silverstone visibly looked "confused" regarding the question before the guest realized their mistake and said "Oh my God. I'm so sorry" and proceeded to scurry away. 
The report shared that Alicia Silverstone was a "good sport" about the mixup and "kind of laughed" it off, but oh my, what a cringe couple of minutes that must have been. I'm most embarrassed for the unnamed guest who apparently has never seen the actress in one of the most iconic '90s movie roles of all time, met the star and thought she was part of Avril Lavigne's entourage. If only I could be a fly on the wall and witness all the reactions nearby as the guest approached the truly clueless person to the actress behind Cher Horowitz. 
It's not like Clueless is some random science fiction or horror movie unbeknownst to the industry; the 1995 release is an incredibly fashion forward movie that is still referenced all the time in current trends. I imagine it's punishment enough that the guest now has the cringey memory of asking Alicia Silverstone if she worked for Avril Lavigne. If I was there, though, I won't lie, it would be very hard to not scream "As if!" upon the question being asked. 
On the other hand, I imagine Alicia Silverstone is recognized just about everyday for being a famous actress, so perhaps the awkward moment was somewhat refreshing (and a little humbling) in that moment. Silverstone has opened up before about really not being "prepared" for the kind of fame Clueless brought her when the movie came out when she was 18 years old. In recent years especially, Alicia Silverstone has embraced her Clueless persona, between referencing Cher in TikToks or showing the classic to her son. 
Coming up, the actress is set to star in Netflix's Reptile with Benicio Del Toro and Justin Timberlake. The movie premiered at the Toronto International Film Festival ahead of one of 2023's new movie releases coming to the streaming service on October 6. In the meantime, a certain New York Fashion Week guest should appease their crimes by watching Clueless, don't you think? And I don't mind if I do either.