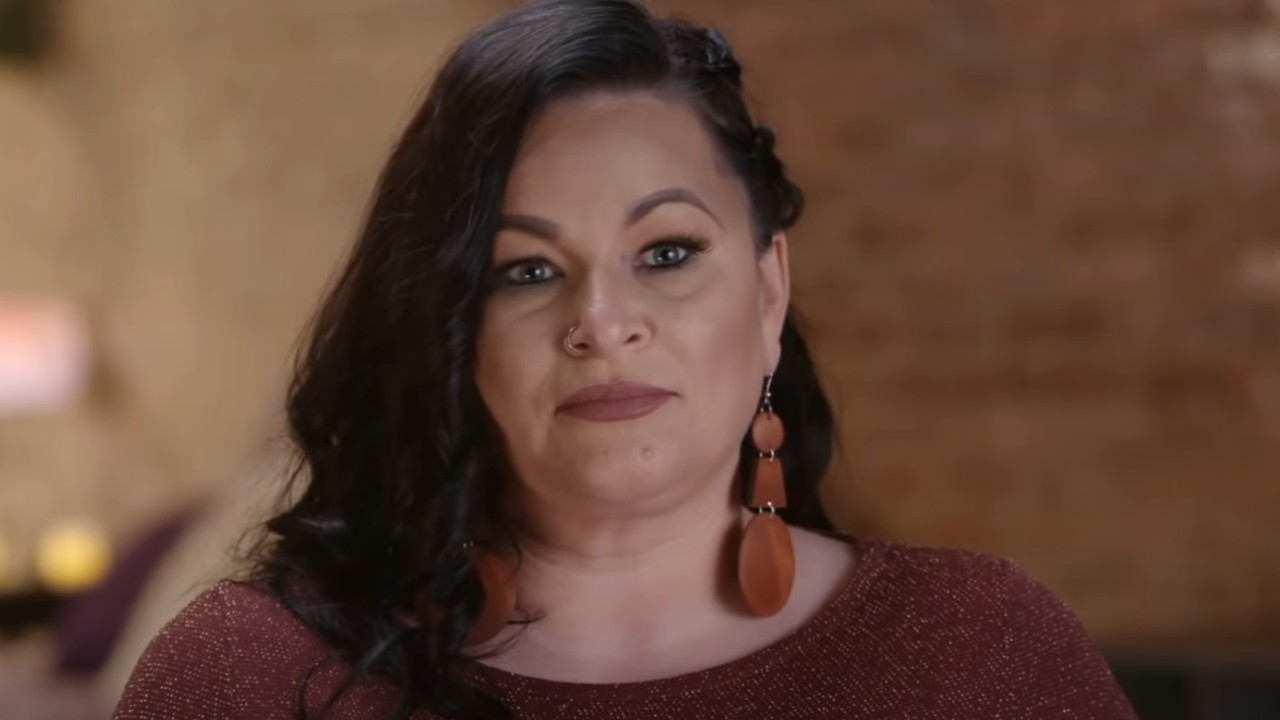 Warning! The following contains SPOILERS for the 90 Day: The Last Resort episode "Last Call." Read at your own risk!
When rumors first surfaced that Molly Hopkins and Kelly Brown were involved in the filming of 90 Day: The Last Resort, I was quite intrigued. After all, chatter about the spinoff first surfaced after Hopkins and her daughter Olivia had filed a police report against Kelly in regards to a violent incident that occurred months before filming. But we're somehow five episodes into this 90 Day Fiancé spinoff, and the choke-slam incident hasn't been mentioned once. 
For those unfamiliar, Molly alleged that Kelly choke-slammed her daughter Olivia as part of an altercation that occurred after-hours within her place of business. The accusation was denied by Kelly, as well as Molly's ex-best friend, Cynthia Decker, who was mentioned as a witness in the police report. Police ultimately closed the case without any charges, leaving some questions about what actually happened.
I had assumed when 90 Day: The Last Resort aired, we'd hear about this event, especially since the police report was filed in the weeks after the spinoff was filmed. Thus far, the only thing we've heard is that Molly is disgruntled with Kelly because he stopped having goals when he retired and moved to Florida, and that they have a boring sex life. 
There's no indication that there are deeper troubles in their relationship, and certainly no mention of Kelly allegedly assaulting her daughter. If that incident did happen, it's hard to imagine why Molly would agree to meet up to film the spinoff and also fail to mention it as a factor in why neither of them are together. Conversely, it seems equally odd that Kelly would be so agreeable to show up to film 90 Day: The Last Resort, especially if he suspected there was a chance the legal drama would be brought up. I certainly wouldn't expect them to be participating in couples games and being as cordial as they were here: 
It's baffling how this couple could carry on the way they did considering all that allegedly happened, but that's not to say it's completely impossible to understand. Ultimately, all participants likely received pay for being a part of the spinoff, and got a free vacation out of it, despite the filming sessions technically counting as work. It'd be hard to say no to that offer, even for someone who had no real intention of getting back together with the ex with whom they'd already broken up. 
It's possible 90 Day: The Last Resort could still reference the alleged incident in the remaining episodes, but at this stage, it seems rather unlikely. We'll continue to wait and see if it happens to come out and where Molly and Kelly stand at the end of this spinoff to see if that ends up being a clue as to why Molly filed that report. 
90 Day: The Last Resort airs on TLC on Mondays at 9:00 p.m. ET. Catch up on the series with a Max subscription, and be sure to check out all the other shows available on the platform as well.