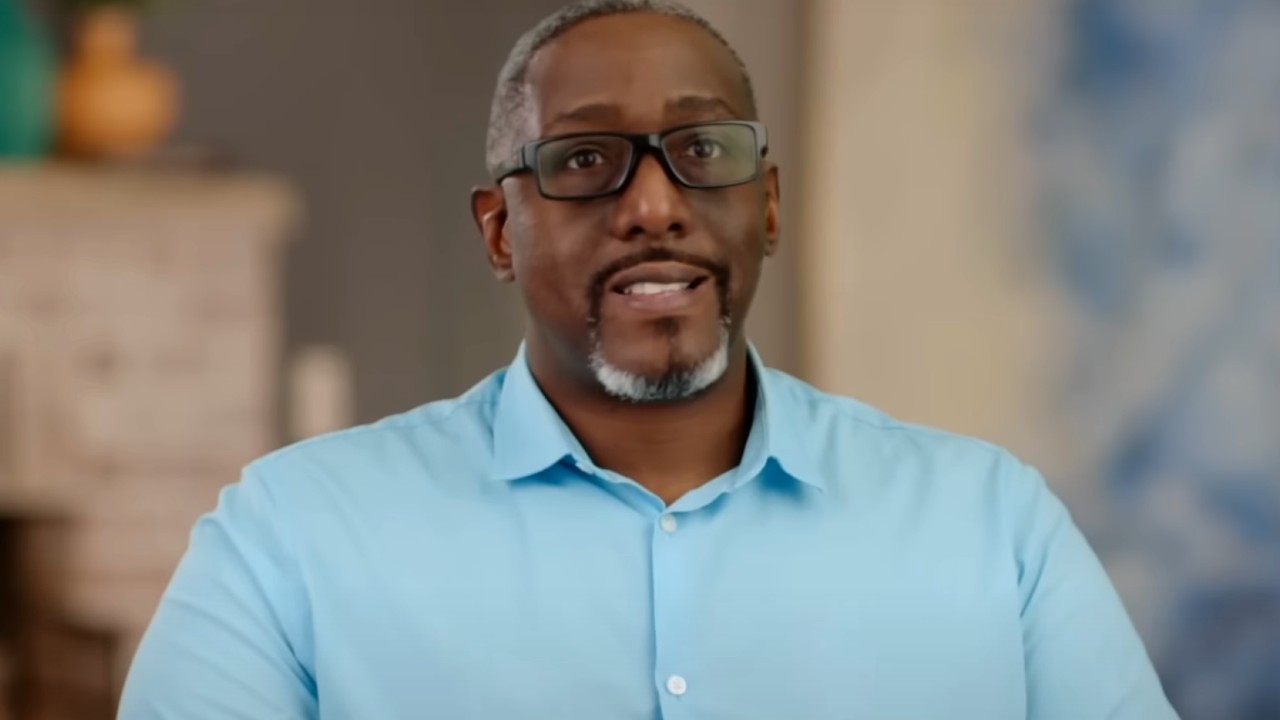 Warning! The following contains spoilers for the 90 Day Fiancé: Before The 90 Days episode "Every Time We Say Goodbye." Read at your own risk!
Donnell Riley's Vietnam trip started winding down in the latest episode of 90 Day Fiancé: Before The 90 Days, and it seemed like he and Violet were on entirely different pages of how their time together went. Riley was so pleased with how the vacation turned out that he was ready to make what he believed was a grand gesture, but Violet wasn't having it. The exchange left Riley heartbroken, but really, should he have been so surprised? 
Riley and Violet's ride on 90 Day Fiancé has been quite bumpy and hill-filled, and just when it seemed like things were on steady ground, the couple is headed for even more ups and downs. Here's how the latest issue between them went down and why Riley shouldn't be too surprised that it happened. 
Riley Decided To Tell Violet He Loved Her Without Actually Saying It
After all of their fighting, Riley wanted to show Violet something to show that despite their issues, he still believed in their relationship. Therefore, he decided to tell her he loved her in his own confusing way, by leaving a silence where the word "love" would go. The silence was supposed to be meaningful in and of itself, as Riley explained that he just doesn't tell people that he loves them in such direct language. 
Violet was unimpressed by the gesture, which led to Riley awkwardly explaining his perspective on the situation further, only for her to tell him not to make any such declarations of love. Violet felt like it was "too soon" for any talk like that, and Riley revealed in the confessional he was pretty upset to hear it. Once again, he felt like he didn't know where he stood with her, but come on!
Why Riley Shouldn't Be Surprised By Violet's Reaction
Any 90 Day Fiancé: Before The 90 Days fans watching on TLC or with a Max subscription presumably weren't wildly surprised by Violet's reaction. I personally found Riley's analysis of the trip to be quite confusing, considering it was only a few episodes prior when he and Violet had such a bad fight that they ended their relationship and blocked each other on social media. That was only the latest in the  many fights they were shown to have had throughout this trip, and that's in addition to the ones they had before his arrival. At what point did it seem like things were going so positively that their relationship evolved to "I love you" being said (even if it wasn't actually said)?
Beyond all the fighting, Violet was still reeling from Riley's reveal that he'd hired a private investigator to look into her to ensure he was making the right decision. If I went through all that only for my significant other to say they love me without actually using the word, I would be pretty upset about the whole situation, and certainly not just one detail. It doesn't look like a good sign for the rest of their relationship, though we previously reported on the current relationship status.
90 Day Fiancé: Before The 90 Days airs on TLC on Sundays at 8:00 p.m. ET. The season feels like it's winding down, so it'll be interesting to see what everyone has to say at this upcoming tell-all about where their relationships ended up.