It's time to dust off those old DVD and VHS collections and rediscover the hidden treasures that made the 2000s a standout era in horror cinema. (Some even earned a spot on our list of the top 100 movies from the decade.) The early aughts marked a period of innovation and growth in the genre, thanks to filmmakers pushing boundaries, blurring the line between reality and nightmare, and crafting unforgettable spine-chilling experiences. 
Whether you're into paranormal thrillers starring Harrison Ford, or the emergence of "torture porn" in James Wan's Saw and others, this was a time when horror took on more captivating and diverse forms as it left the '90s behind. So, dim the lights, grab your popcorn, and join me as we explore the 15 best horror movies of the 2000s. (Note that the list is ordered by year of release, and is not ranked by quality.)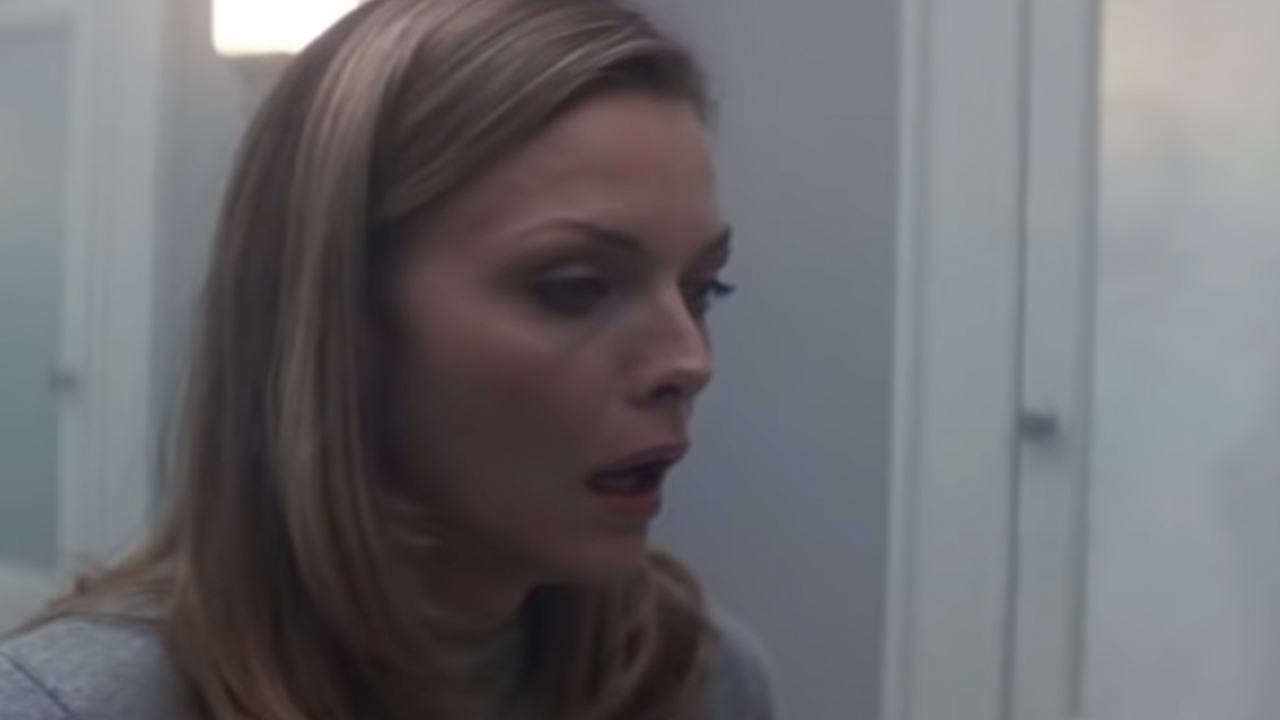 What Lies Beneath (2000)
Let's kick off our spooky journey with Robert Zemeckis' What Lies Beneath, a suspenseful masterpiece starring the charismatic Harrison Ford and the ever-enchanting Michelle Pfeiffer. The story follows Claire Spencer (Pfeiffer), who suspects her dream house by the waterfront is haunted. Zemeckis skillfully weaves through the atmospheric thriller with expertly built tension in a way that straddles the line between psychological and supernatural horror. Pfeiffer's captivating performance and Ford's descent into madness help cement What Lies Beneath as an enduring classic, keeping viewers on edge until the chilling climax. Unsurprisingly, this movie ranks among the highest-grossing supernatural horror movies of all time.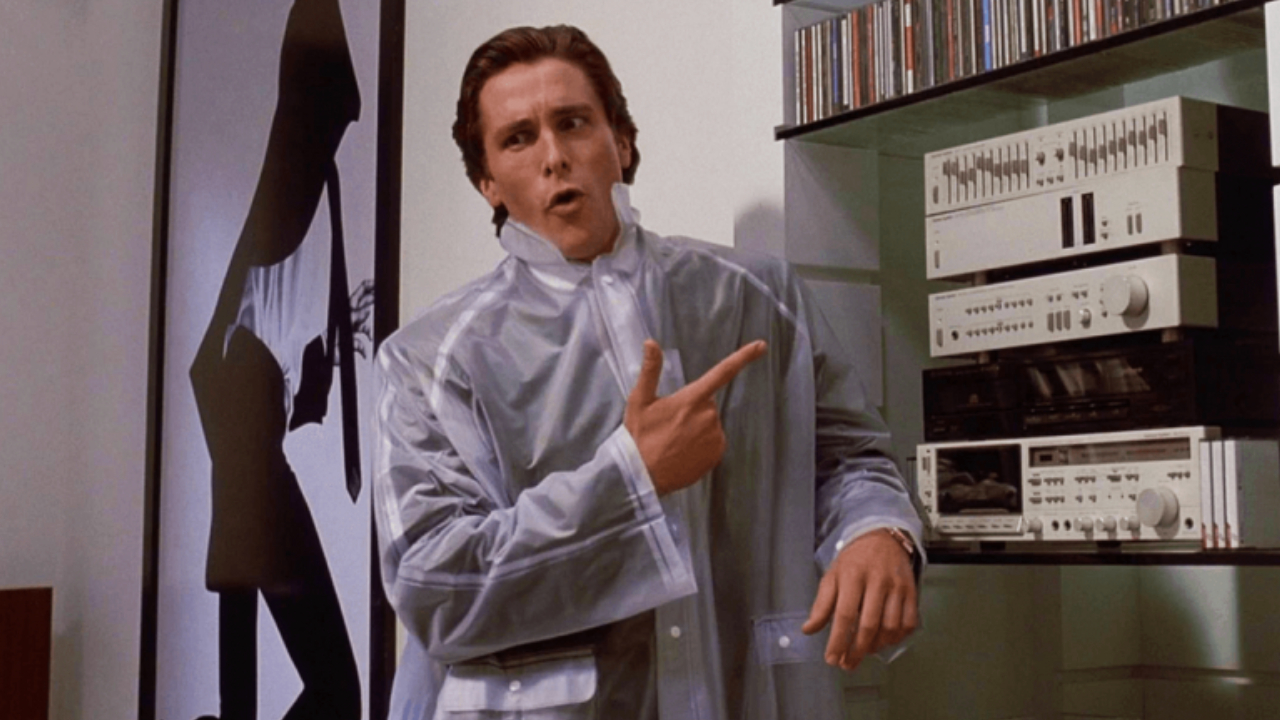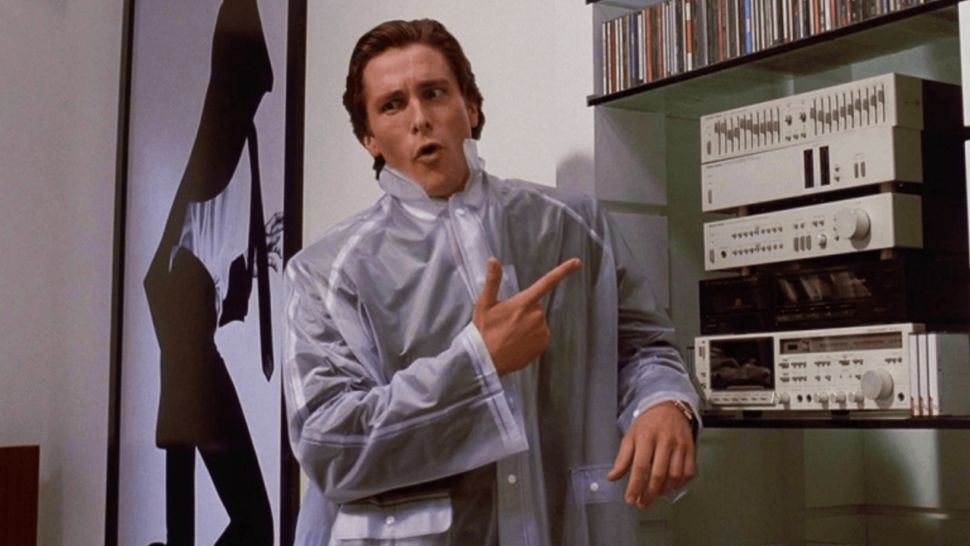 American Psycho (2000)
Another standout horror film in 2000 delved deep into the darkest recesses of the human psyche. American Psycho, directed by Mary Harron, introduced moviegoers to Patrick Bateman (Christian Bale), a wealthy New York investment banker who may or may not be a completely unhinged serial killing sadist, depending on your interpretation of the chilling ending. Christian Bale's unforgettable portrayal of Bateman, a charismatic and profoundly disturbed character, cements American Psycho as a horror classic, with the actor earning his place as a genuinely terrifying modern horror villain. The film, adapted from Bret Easton Ellis' novel of the same name, hinges on a satirical exploration of materialism and the superficiality of society, adding layers of depth to its disturbing narrative.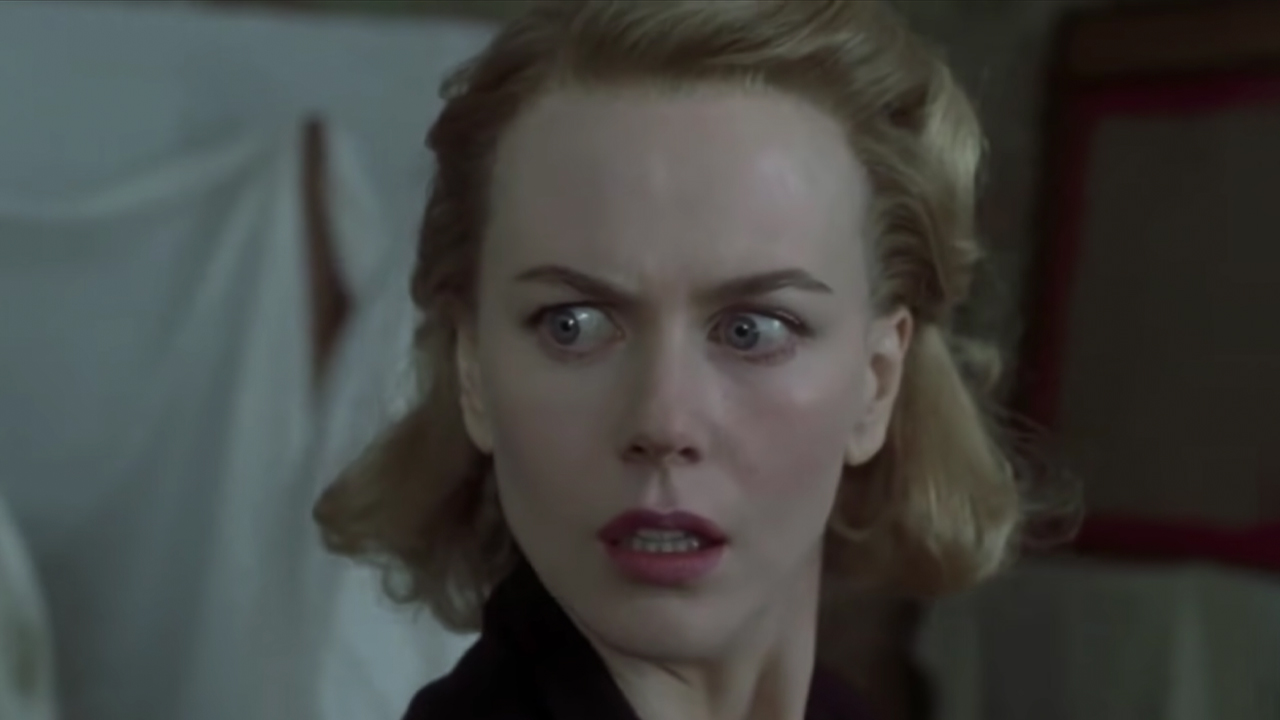 The Others (2001)
The Others, directed by Alejandro Amenábar and starring the incomparable Nicole Kidman, earns its spot on our list as one of the best one-off horror films, as well as one of the most atmospheric flicks of the early aughts. Kidman takes on the role of Grace Stewart, a woman who becomes increasingly convinced her house is haunted. Amenábar's masterful storytelling weaves a tale brimming with suspense and dread, keeping viewers on the edge of their seats. The confirmation dress scene is one of the scariest scenes in cinematic history, and the highly lauded shock of a twist will leave you speechless.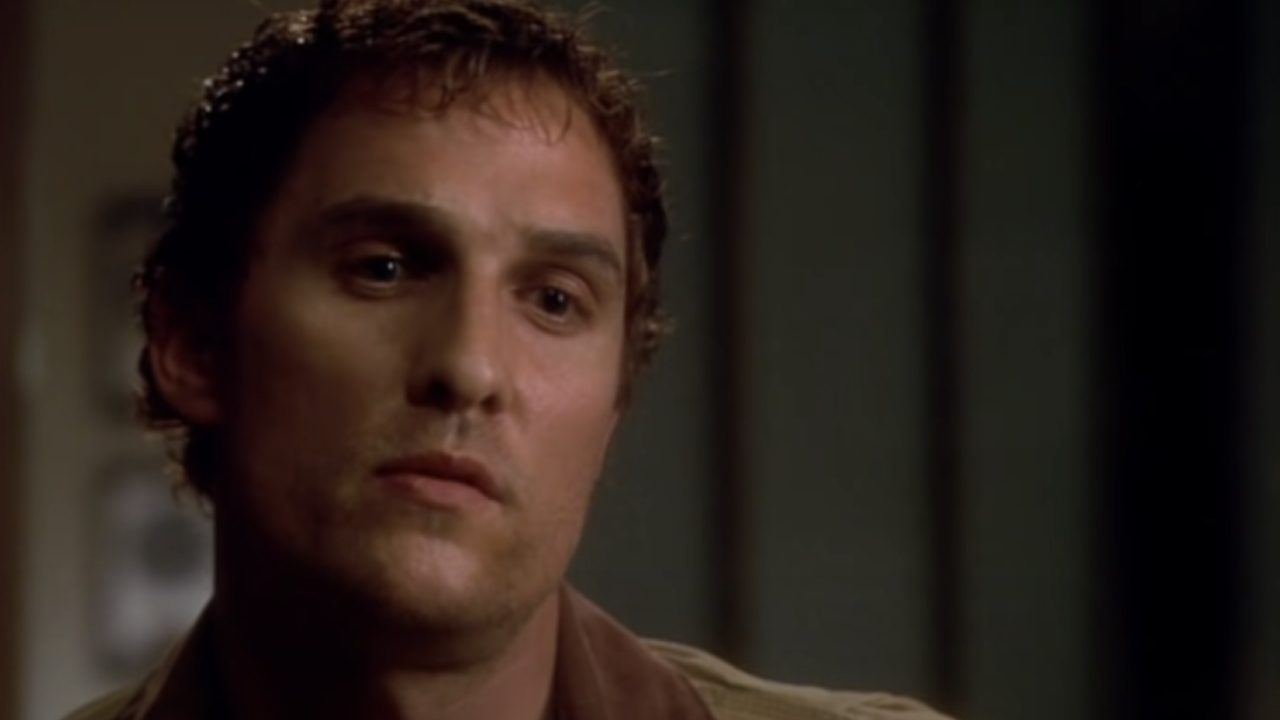 Frailty (2001)
The late, great Bill Paxton wears multiple hats in this 2001 thriller. Not only does he star alongside Matthew McConaughey, but he also steps into the director's chair. The story revolves around a father who becomes convinced he has a divine duty to eliminate demons hiding among ordinary people. Frailty stands out for its deep exploration of faith, morality, and the hazy boundaries between good and evil. Paxton's direction and the exceptional performances by the cast elevate this film to the status of an underrated gem, one certainly meriting a revisit.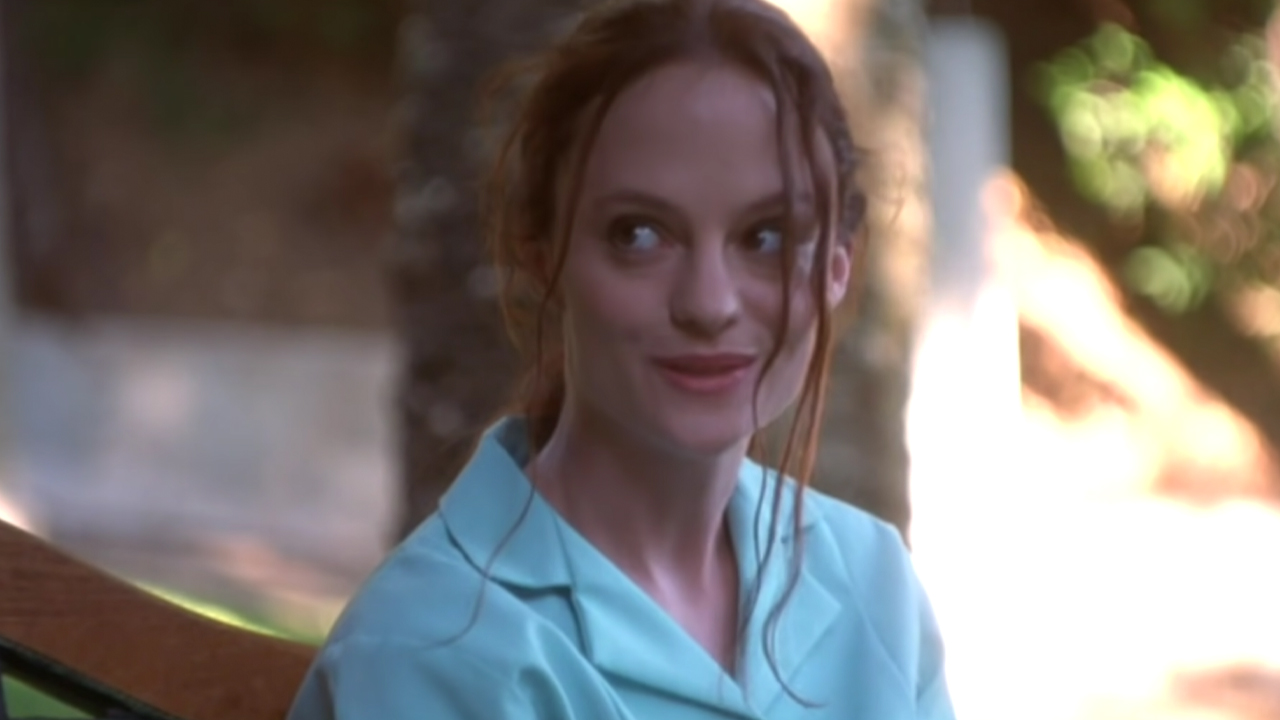 May (2002)
Lucky McKee's May invites us on a chilling exploration of its eponymous protagonist, brought to life by the talented Angela Bettis. This film unfolds as a dark character study, delving into the unsettling depths of isolation and the powerful yearning for human connection. Through the lens of a lonely young woman, we witness her obsessive quest to craft the ultimate companion. Angela Bettis, who impressively portrayed Carrie in a less-remembered Stephen King adaptation the same year, delivers a genuinely Award-winning worthy performance in this gripping psychological horror.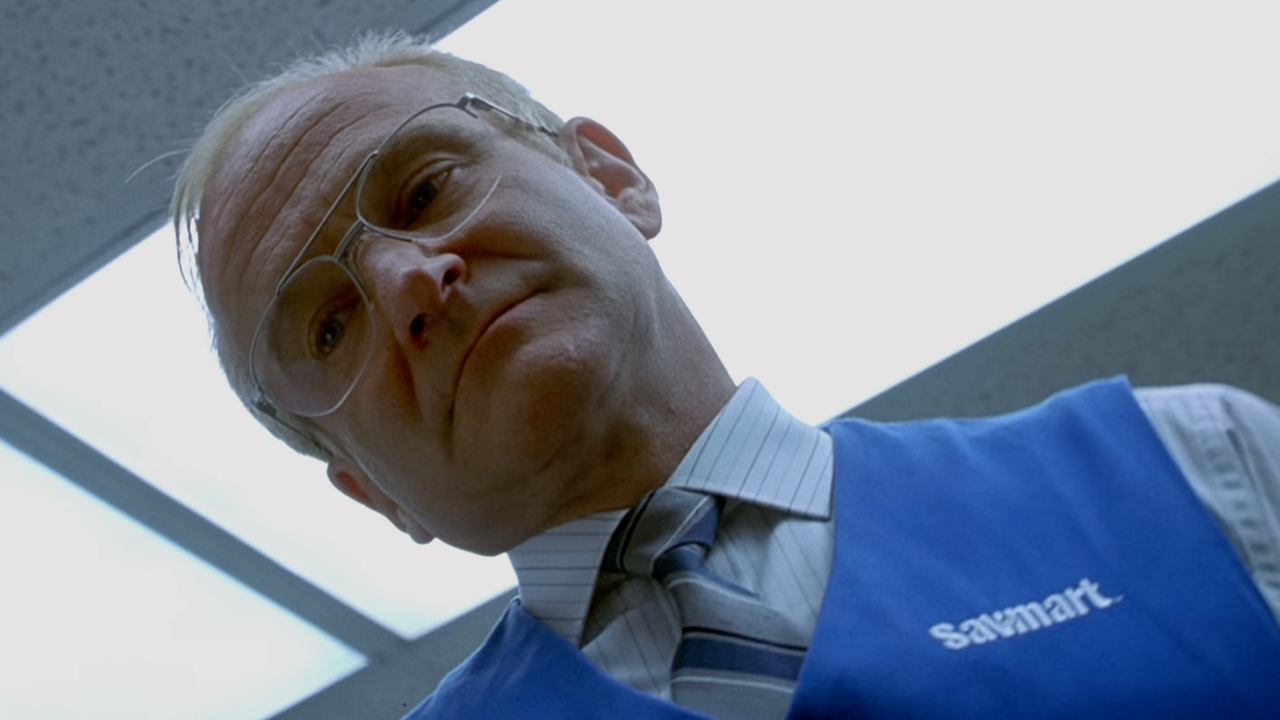 One Hour Photo (2002)
One Hour Photo, directed by Mark Romanek, deviates from supernatural horror, diving into the unsettling world of obsession and voyeurism. Robin Williams crushes it in this unexpected role, giving a chilling performance as Sy Parrish, a photo technician obsessed with a family whose pictures he develops. It's a slow-burning psychological thriller, capitalizing on Williams' ability to play charming and deeply disturbed characters. The film's exploration of loneliness and the consequences of obsession lingers long after the credits roll.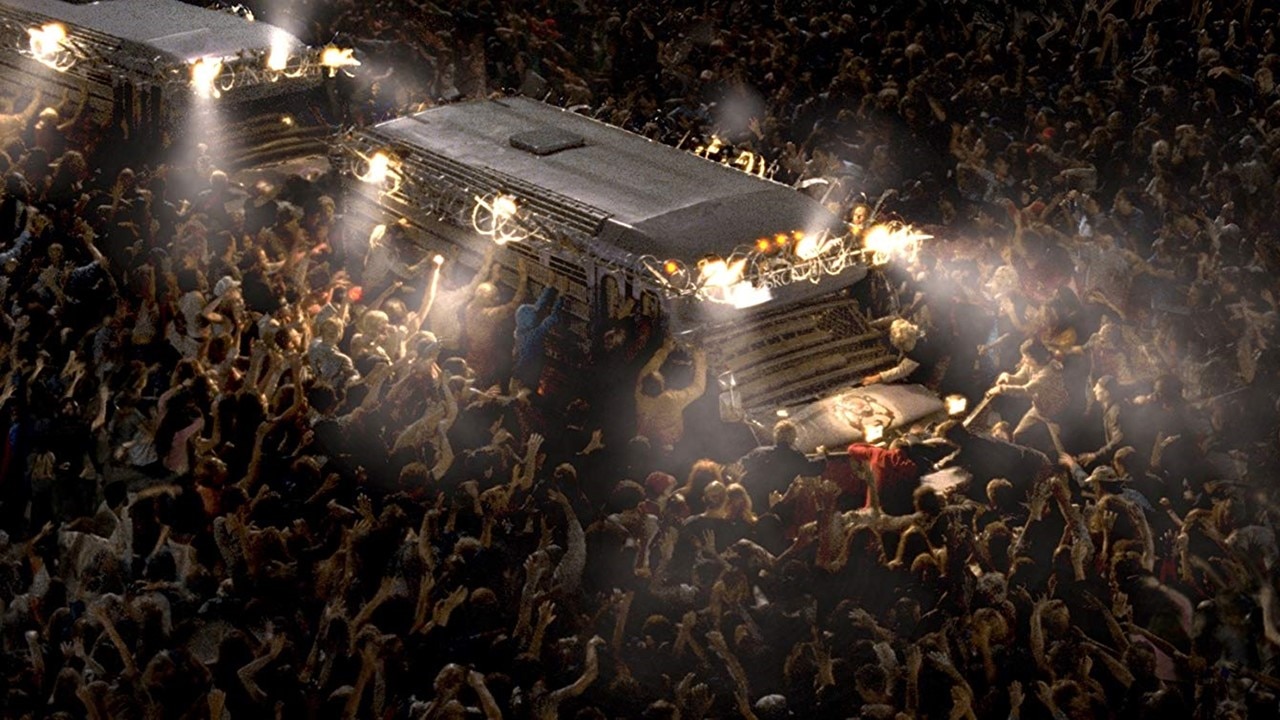 Dawn of the Dead (2004)
Before Zack Snyder embarked on his ambitious Star Wars-inspired two-part saga, Rebel Moon, he breathed new life into the zombie genre with Dawn of the Dead. This reimagining of George A. Romero's iconic classic thrusts a band of survivors into a shopping mall, where they face relentless waves of the undead—only this time, the zombies are sprinters! Snyder's dynamic direction and the film's unrelenting momentum combine to deliver a heart-pounding and spine-tingling zombie adventure, an exhilarating rollercoaster of survival horror.
Shaun of the Dead (2004)
While Shaun of the Dead is often celebrated for its comedic elements, it's also a love letter to the zombie apocalypse movie genre. Directed by Edgar Wright, the film stars Simon Pegg as Shaun, a slacker who must save his loved ones from a zombie apocalypse. Shaun of the Dead blends humor and horror, delivering a unique and delightful experience. Wright's sharp wit and clever references to classic zombie films make this a must-watch for horror fans with a sense of humor.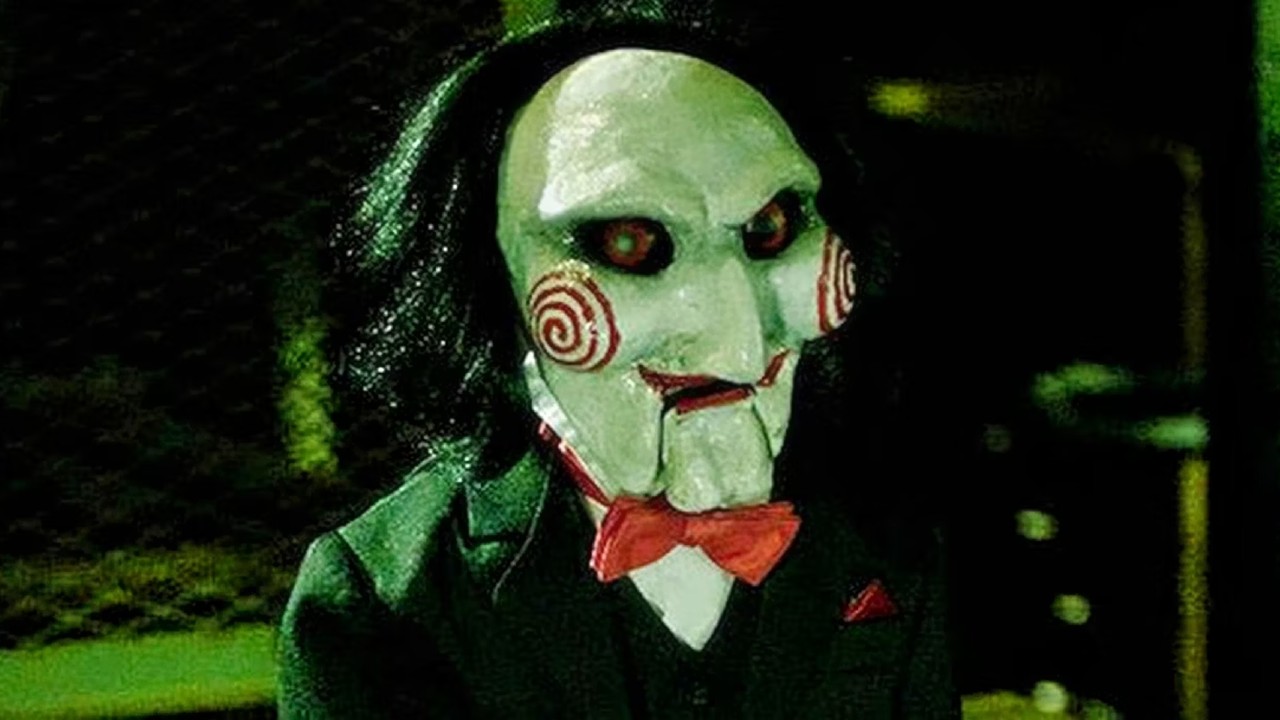 Saw (2004)
James Wan's Saw ushered in a fresh era of horror, blending intricate puzzles with challenging moral choices, leaving audiences on the edge of their seats. At its core, the film follows two men trapped in a harrowing room by the sadistic Jigsaw killer. Saw reshaped the horror landscape thanks to its complex narrative and bone-chilling traps, and even after two decades, it continues to captivate fans. Saw X promises to keep the terror alive on the big screen this Halloween season. Tobin Bell's iconic portrayal of Jigsaw still lingers in our nightmares, and the film's unparalleled ability to grip viewers in suspense remains undiminished.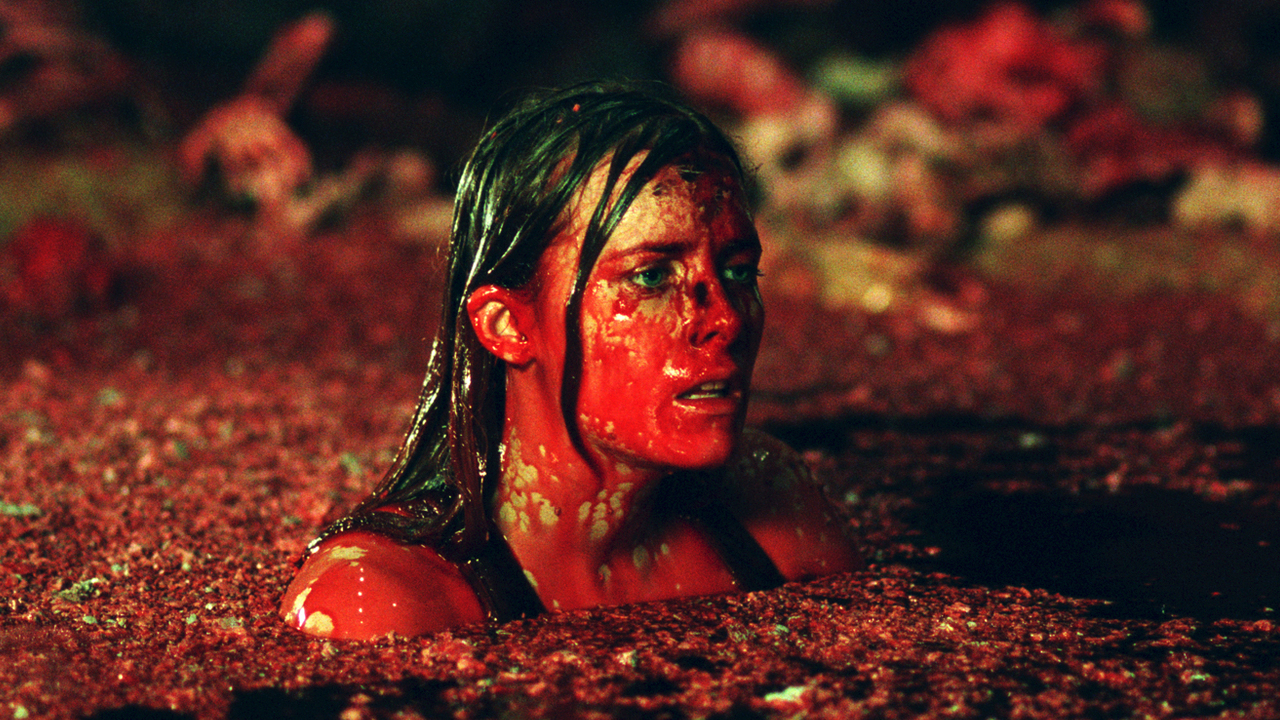 10. The Descent (2005)
Neil Marshall's The Descent takes us underground into claustrophobic terror. A group of friends explores an uncharted cave system, but their adventure takes a horrifying turn when they encounter deadly creatures. The movie is a masterclass in tension-building and creature features and is one of the best horror movies of the century.  Marshall's direction, combined with solid performances from the female-led cast, makes this film a nail-biting and unforgettable experience.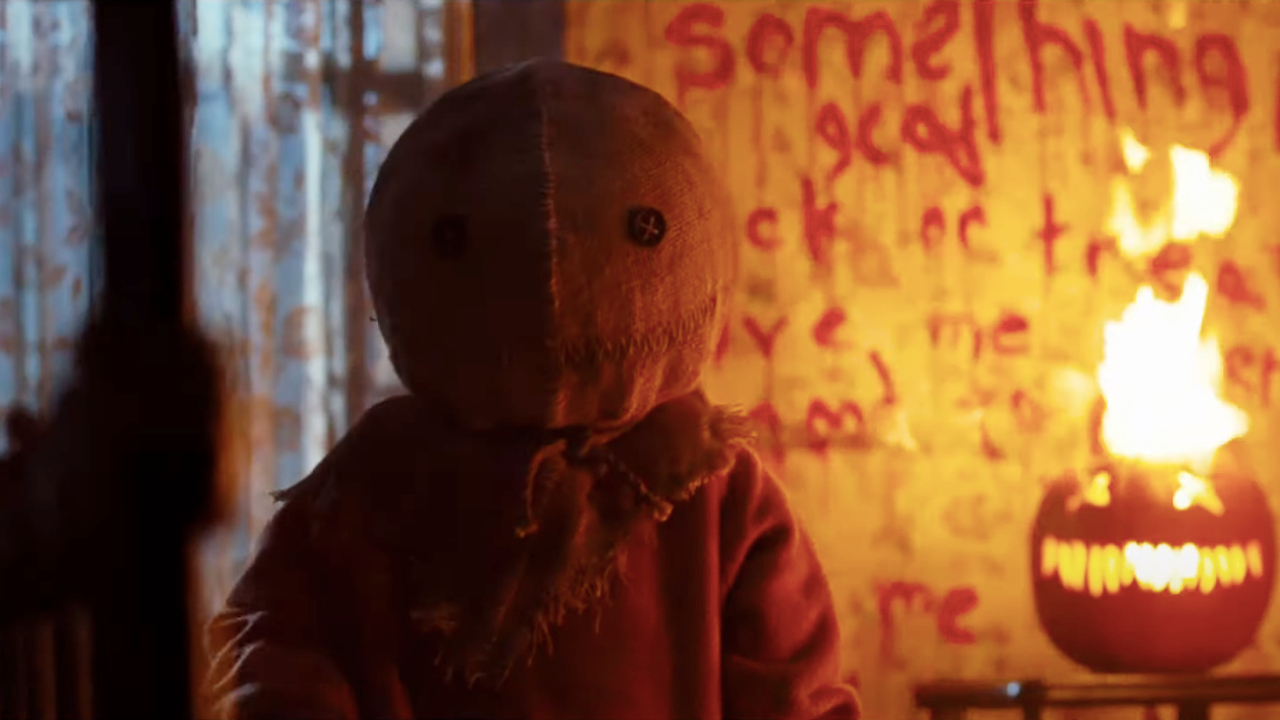 11. Trick 'r Treat (2007)
It's rare for a more modern movie to join the esteemed ranks of great holiday classics, but Trick 'r Treat manages to do so. This horror anthology skillfully interlaces a collection of stories all unfolding on the mystical night of All Hallows' Eve, firmly establishing itself as a contemporary Halloween masterpiece. Directed by Michael Dougherty, the film delves into the traditions, legends, and supernatural phenomena that define the holiday, all while paying homage to Halloween folklore through a series of clever and spine-tingling tales. Its anthology format keeps the audience engaged, and Dougherty's genuine affection for the holiday radiates from every frame. We eagerly await the long-anticipated sequel to manifest.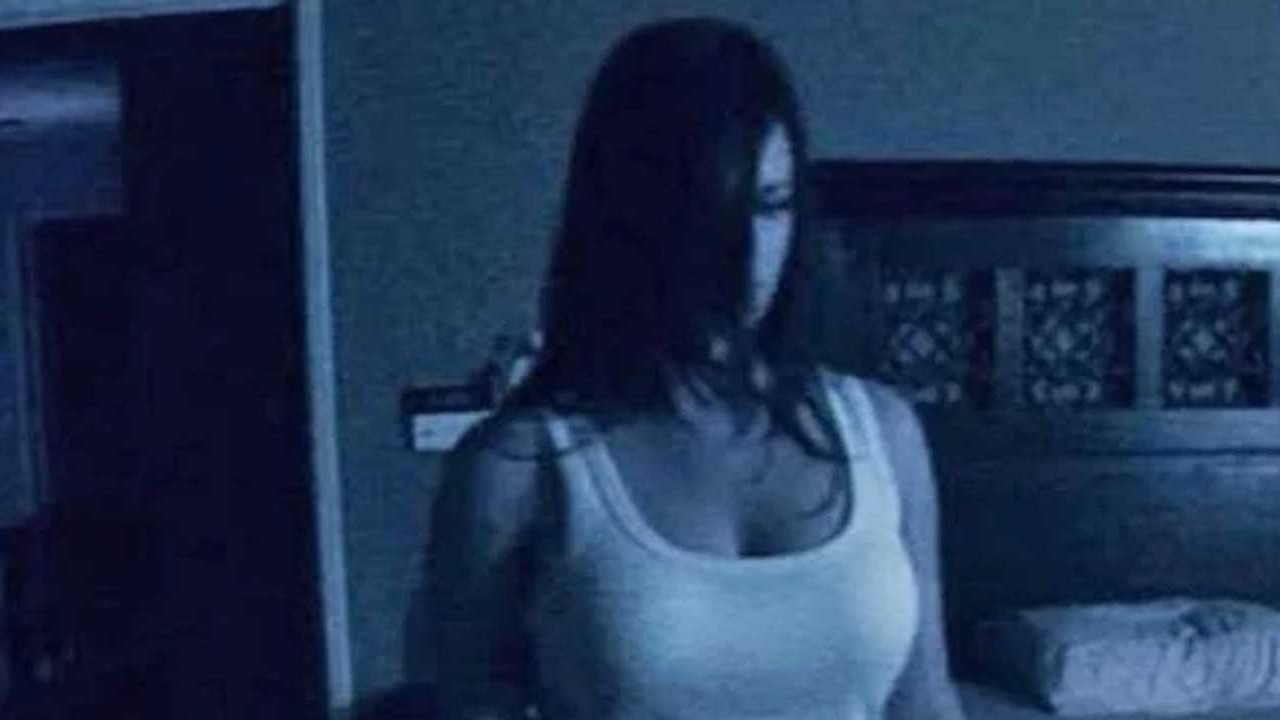 Paranormal Activity (2007)
After its release, Oren Peli's found-footage horror film Paranormal Activity became a cultural phenomenon. The film follows a couple, Katie and Micah, as they document their haunting experiences at home. A low-budget triumph, this movie proves sometimes less is more. With its deliberate pacing, steadily mounting tension, and authentic chills, the film unexpectedly struck a chord with audiences, morphing into a sleeper hit. It left an indelible mark on the found-footage subgenre and stands tall among the best demonic possession films ever made.
The Mist (2007)
Frank Darabont, known for his exceptional Stephen King adaptations, continues his streak of excellence with The Mist. In this film, we follow a group of townspeople who find themselves confined within a supermarket, surrounded by an enigmatic mist teeming with lethal creatures. The Mist skillfully merges creature horror with a profound examination of human psychology and morality. Darabont's talent for crafting well-rounded characters and weaving suspenseful narratives elevates this movie to remarkable heights, delivering some of the most bone-chilling content ever seen in a King film.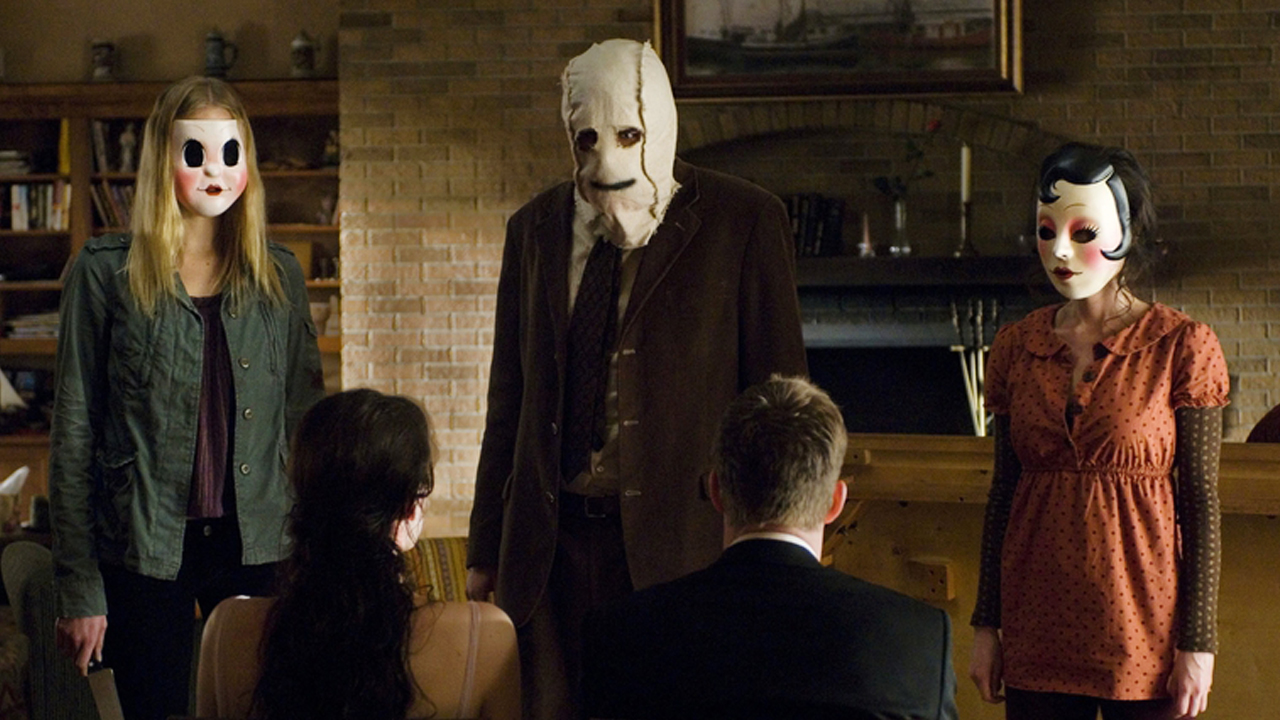 The Strangers (2008)
According to director Bryan Bertino's claims, The Strangers delves deep into the primal terror of home invasion, drawing inspiration from real-life events. The film revolves around a couple, portrayed by Liv Tyler and Scott Speedman, who masked attackers hunt at their remote vacation residence. This movie is an unrelenting and atmospheric thriller, capitalizing on the unsettling vulnerability of one's home and the sheer dread of arbitrary acts of violence. Its minimalist style and chilling authenticity deliver a genuinely harrowing cinematic experience.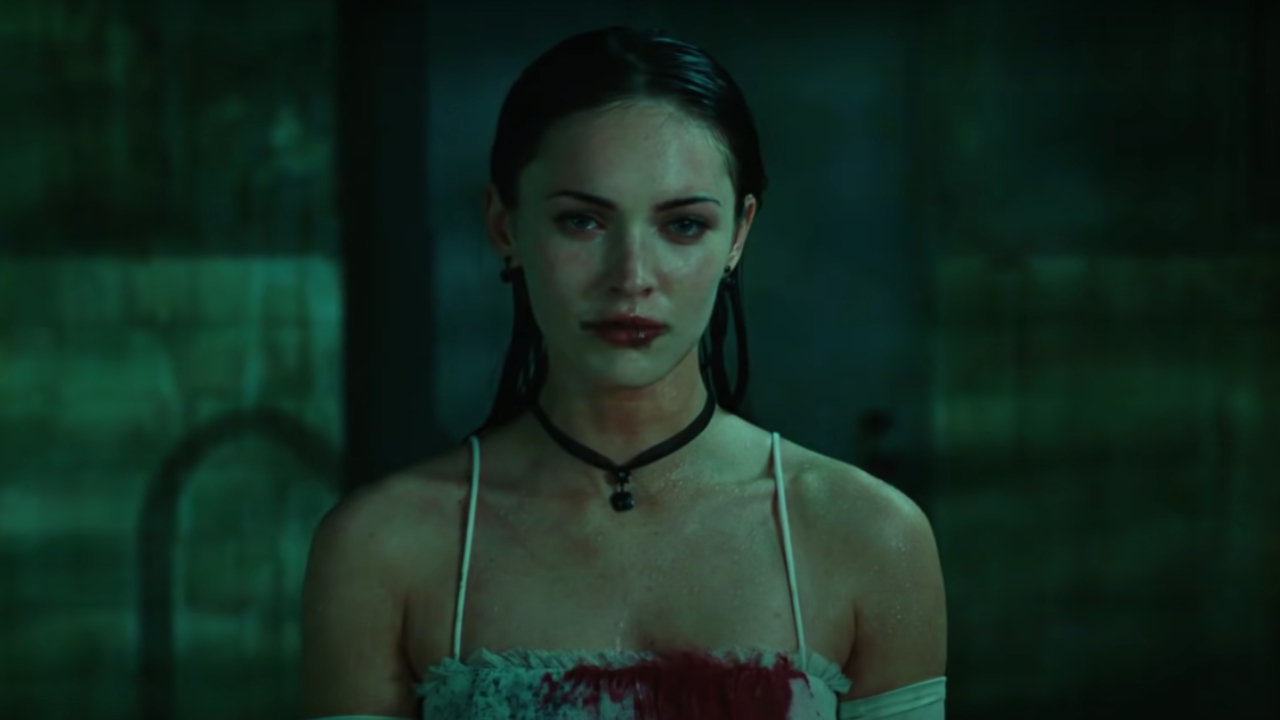 Jennifer's Body (2009)
Megan Fox faced heavy criticism upon the release of Jennifer's Body in 2009, but over the years, the movie has discovered its dedicated following. Under the direction of Karyn Kusama, the film features Megan Fox in the role of Jennifer, a high school student possessed by a malevolent entity. Penned by Diablo Cody, the writer of Juno, Jennifer's Body seamlessly combines elements of horror and dark comedy, all while delving into themes of female camaraderie and empowerment. Megan Fox's captivating and wicked portrayal adds a unique dimension to this horror-comedy blend, making it a perfect choice for a revisit during this Spooky Season.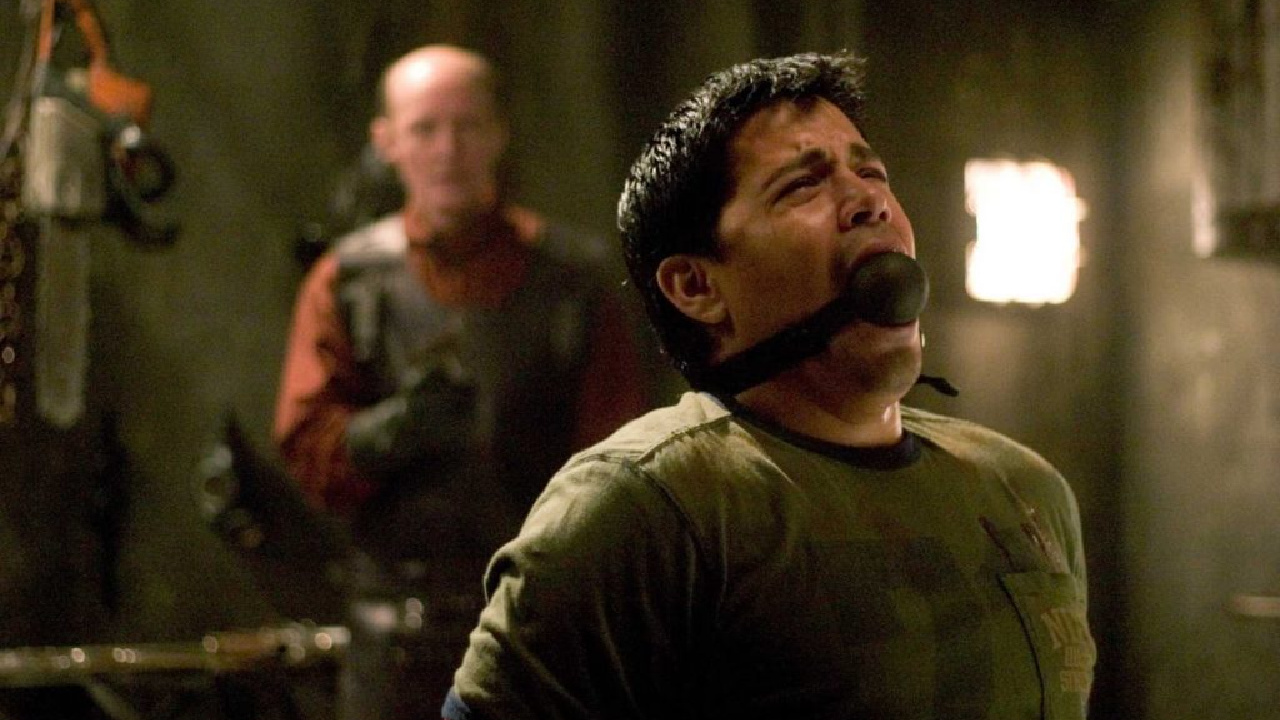 Honorable Mentions
These honorable mentions may not have made it into the top 15, but they each bring something unique and memorable to horror cinema. If you want to expand your horror watchlist, remember to try these chilling titles.
28 Days Later (2002) – Danny Boyle's 28 Days Later reinvigorated the zombie genre by introducing fast-moving, rage-infected zombies. The film follows Jim (Cillian Murphy) as he wakes up in a post-apocalyptic London and must survive the infected hordes. It's a pulse-pounding and intense survival horror film that explores themes of isolation and societal collapse. 
Wrong Turn (2003) – Directed by Rob Schmidt, Wrong Turn is a gruesome and unapologetic slasher, taking us on a terrifying journey through the backwoods of West Virginia, where a group of friends encounters a clan of deformed and cannibalistic mountain men.
Hostel (2005) – Eli Roth's Hostel is not for the faint of heart. It follows a group of backpackers who fall victim to a sinister organization, offering wealthy clients the opportunity to torture and kill tourists.
The Hills Have Eyes (2006) – Alexandre Aja's remake of Wes Craven's classic, The Hills Have Eyes, follows a family stranded in the desert who becomes the prey of a group of mutated and cannibalistic mutants and is a brutal, unrelenting survival horror film that doesn't pull any punches.
1408 (2007) – Directed by Mikael Håfström, this Stephen King adaptation centers on Mike Enslin (John Cusack), a skeptical writer who checks into a notoriously haunted hotel room to debunk its supernatural claims. John Cusack's stellar performance and the film's mind-bending narrative make it a standout in the haunted hotel subgenre.
And there you have it, a chilling journey back in time through the 15 best horror movies of the 2000s. Whether you prefer jump scares, psychological dread, or eerie atmospheres, the 2000s had something to offer every horror enthusiast. So, the next time you're in the mood for spine-tingling entertainment, consider revisiting these timeless classics from a bygone era of fear.
Horror hounds should make sure to check out our schedule of upcoming horror movies and our ranking of the best horrors of all time, so that the future can always remain filled with promising new flicks.