Warning: major spoilers ahead for Episode 4 of Ahsoka, called "Fallen Jedi."
Ahsoka has hit the halfway point of its eight-episode run, and "Fallen Jedi" delivered the long-awaited arrival of Hayden Christensen reprising his role as Anakin Skywalker opposite Rosario Dawson as Ahsoka Tano for the first time. It didn't happen via flashback or dream sequence, but via the mystical plane of the Force called the World Between Worlds. This world was first introduced in a particularly mystical episode of Star Wars Rebels as the means to save Ahsoka from certain death, and now the live-action show is exploring it further. 
Of course, getting the game-changing reveal of how Christensen returns as Anakin as part of the Ahsoka cast only leads to more questions, including whether that's really Anakin and if Ahsoka is technically dead in light of his line about not expecting to see her so soon. As a Rebels fan, I'm both excited about seeing what Christensen brings to Ahsoka and concerned that we could be in for a repeat of what the animated series did in Season 4 when Ezra set a dangerous precedent.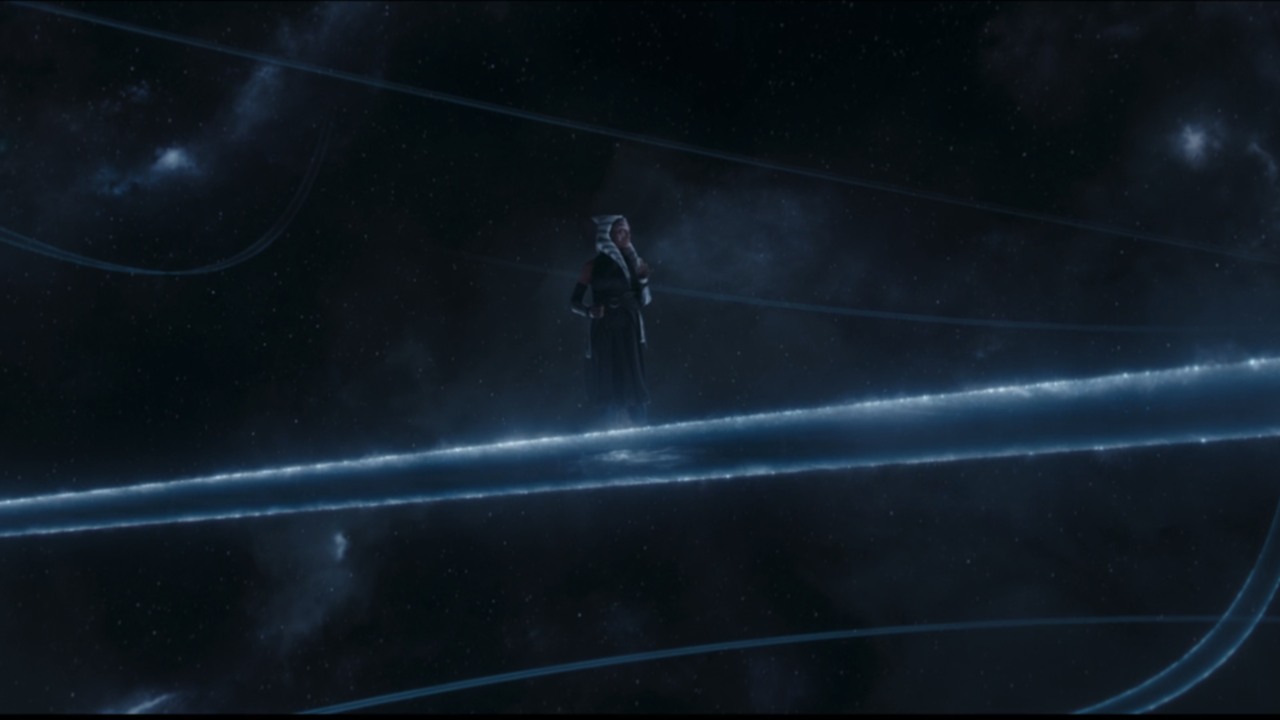 Where Ahsoka Is (And Why It Matters)
First things first! If you're a Disney+ subscriber who didn't watch Star Wars Rebels, you're probably confused about where Ahsoka woke up after tumbling off a cliff and how Anakin could stroll up and call her "Snips" again, so let's recap! The World Between Worlds was properly introduced in one of the final episodes of Rebels, when Ezra was able to enter a gateway at the Jedi temple on Lothal with the help of the wolf Dume and his late master, Kanan Jarrus. 
The episode, fittingly called "A World Between Worlds," established that it is a pathway between all time and space, and whoever controls it controls the universe. As Ezra explored it, he heard the voices of characters from different points in the star Wars timeline, until he found where Ahsoka was still battling Vader at the end of Season 2. He pulled her into the World Between Worlds to save her life when she was on the verge of being struck down by her former master. 
Ezra took this to mean that he could also save Kanan by pulling him to safety before he could die in an explosion, but Ahsoka was able to stop him by reminding him that Kanan's sacrifice is what allowed Ezra (as well as Hera and Sabine) to survive. Emperor Palpatine had also gained access and was able to send blue flames after Ahsoka and Ezra, but they escaped and sealed the portals behind them to foil his plan to control the WBW.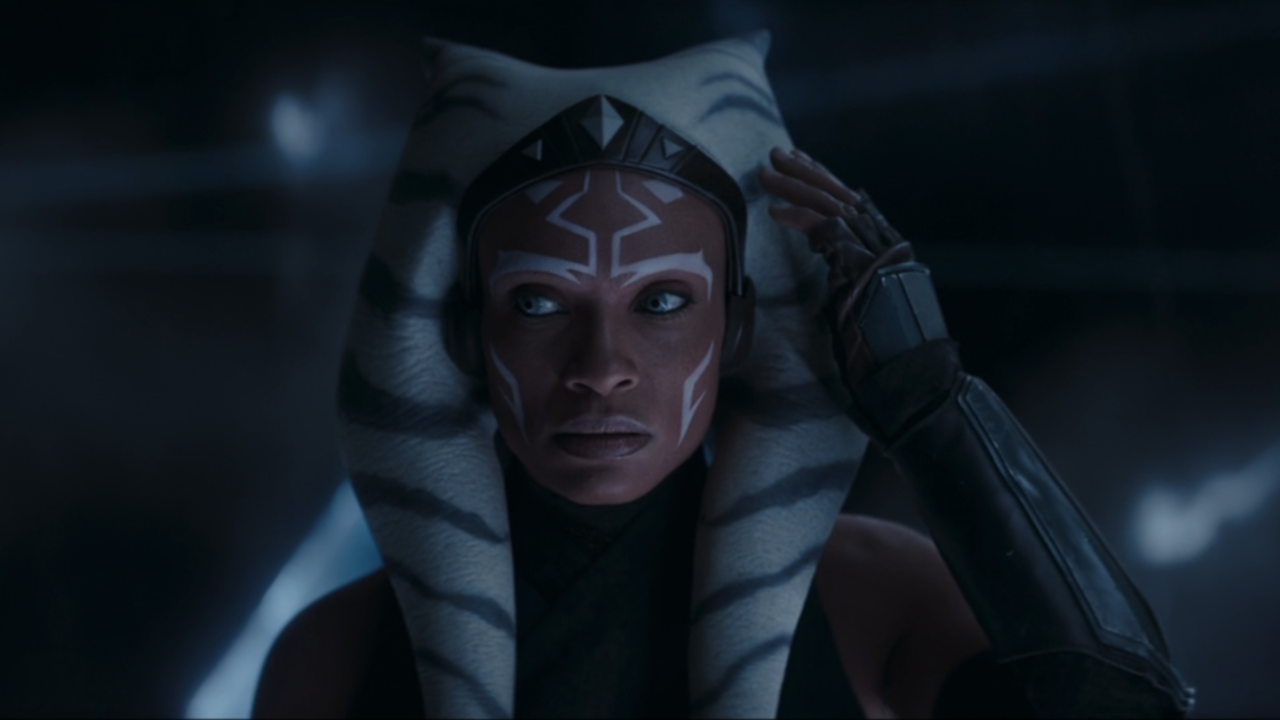 How Rebels Set A Dangerous Precedent For Ahsoka Following Episode 4
When "A World Between Worlds" aired on Disney+ back in 2018, my initial thought was that Dave Filoni introduced it as a way to keep Ahsoka alive when the Season 2 finale trapping her with Vader in a collapsing Sith temple really should have killed her off. Filoni later shed a little more light on the World Between Worlds, telling CinemaBlend that the episode "needed something implausible to make it plausible that she could escape Vader, otherwise Vader is going to destroy her." The episode also set what I see as a dangerous precedent. 
In fact, it's a precedent that any show sets once it introduces time travel, and the WBW really does present a Star Wars version of time travel for any person who could enter the plane of the Force. By messing with fate to save Ahsoka, Ezra meddled with what should have been her end. Ahsoka herself even touched on why saving people via the World Between Worlds is generally going to be a bad idea when Ezra wanted to save Kanan, but the Rebels precedent made it so any Star Wars death could theoretically be undone.
And while Ahsoka knew better than to let Ezra save his beloved master, she didn't have the emotional connection to Kanan that Ezra did. The temptation could be quite a bit different if the stakes are more personal for her, which leads us to the exciting cliffhanger with Anakin at the end of "Fallen Jedi."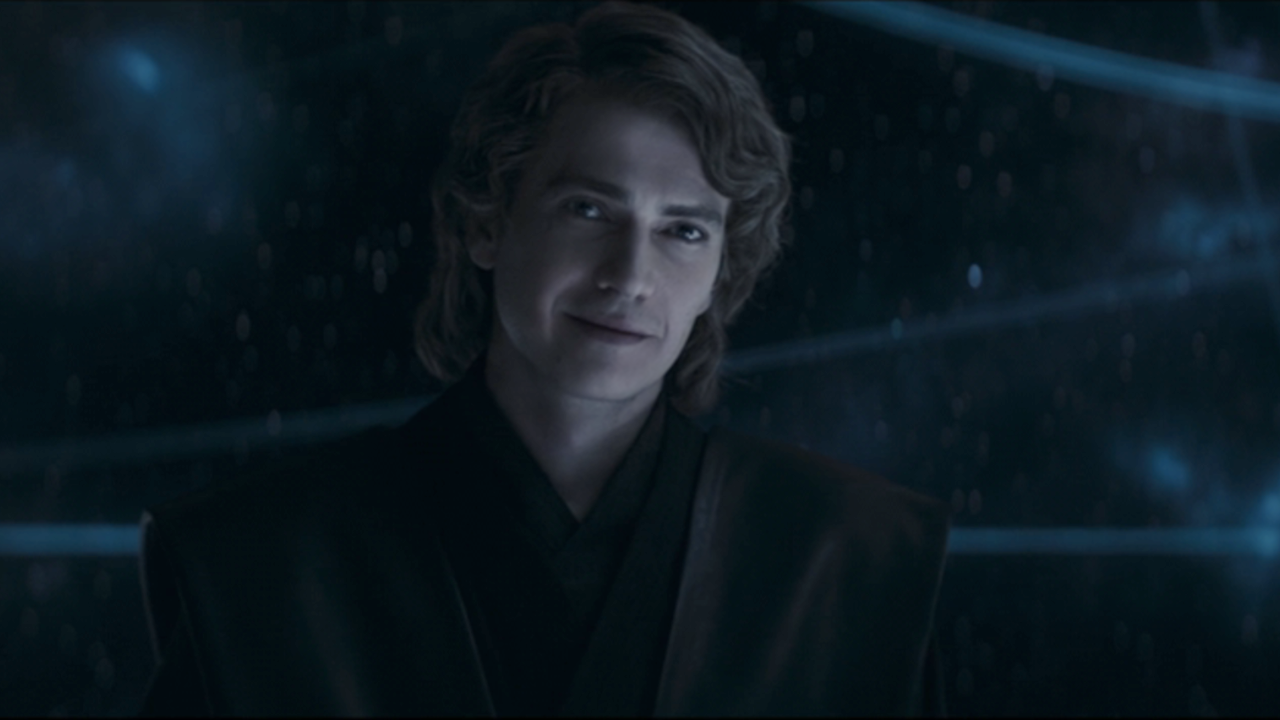 Could Ahsoka Be Tempted To Change The Past?
Hayden Christensen reprising his role as Anakin Skywalker via the World Between Worlds was actually rumored as far back as late 2022. In the few moments that we saw of Ahsoka and Anakin at the end of Episode 4, it was clear that Anakin still means a great deal to her, and she was more animated at seeing him again than at any other point in Ahsoka so far. 
She seemed more like her younger self… and her younger self might not be as responsible with the World Between Worlds when faced with the possibility of fixing some of what went so wrong. The temptation that Ezra faced in Season 4 of Rebels could be the temptation that she faces now, and we don't yet know enough of the WBW version of Anakin to know if he could temper any dangerous impulses to change fate. 
Do I think that Ahsoka is about to rewrite the Star Wars timeline? Of course not, but I do think her being tempted to change the past would be the best and most exciting use of the World Between Worlds. Rebels set the precedent that lives could be saved via the WBW, and Ezra had to be talked out of cheating death again to save Kanan. Ahsoka could set the precedent of Jedi knowing better on their own than to mess with fate. 
Admittedly, my ideal scenario would probably be sealing off the WBW so that no other Star Wars project could use it to change past events, especially since Force healing has already lowered the stakes of severe injury. I'd love to see Ahsoka acknowledge how Rebels used it to save her and then leave the World Between Worlds behind as a plot device.
All of this said, I'm excited to see live-action Ahsoka and Anakin together, assuming that's truly Anakin and not some kind of trick or projection. I went back to rewatch that final scene with subtitles, and Christensen's lines are only captioned as "MYSTERIOUS VOICE," and Anakin doesn't speak again after Ahsoka looks at him. Then, as the episode faded to black, the subtitles identified the instrumental song as it as "VADER THEME PLAYS." The actor got the "And" credit as well, so the closing credits didn't list his character name. 
Does this mean anything? Maybe not, but what's being a Star Wars fan without some fun and slightly crackpot speculation? Hopefully the World Between Worlds with Ahsoka and Anakin (seemingly) will pay off in a big way as it promises to combine lore from both Rebels and The Clone Wars, with the prequel trilogy star returning. I think fans could all use some fun, especially since the ending of Episode 4 was a bummer other than the Anakin reveal. 
 Sabine – whose entire family evidently was killed in the Purge on Mandalore – is currently in the custody of Baylan Skoll, Shin Hati, and Morgan Elsbeth after handing over the map to find Ezra. Hera and young Jacen seem to be helpless in an powerless Ghost, and Jacen told his mom that he has a bad feeling. While Rebels fans can be excited that Kanan's son seemingly inherited his Force abilities, any variation of "I have a bad feeling about this" in Star Wars isn't usually good for the heroes. 
New episodes of Ahsoka release on Disney+ on Tuesdays at 9 p.m. ET. You can find also find the "A World Between Worlds" episode of Star Wars Rebels Season 4 on the Disney streamer.