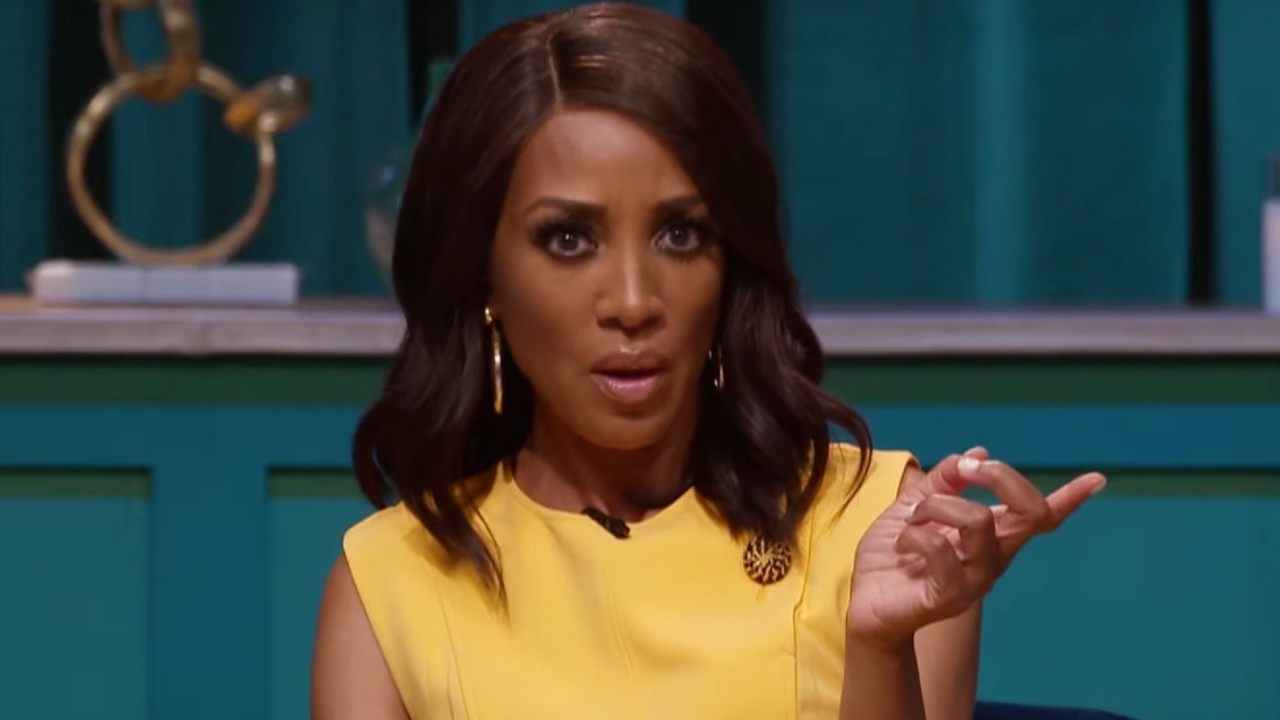 Warning! The following contains spoilers for the 90 Day Fiancé: The Other Way episode, "Sarper and the City." Read at your own risk!
Living in a new country can be difficult for anyone, especially for those who aren't fully aware of what they're committing to in their new lives. 90 Day Fiancé's Kimberly Rochelle has been shown arguing with Tejaswi "TJ" Goswami and his family since she first arrived in India, but she may have finally reached a breaking point in the latest episode, which showed signs this relationship might be over. Is Kimberly the latest 90 Day Fiancé: The Other Way cast member who was unable to cut it in India. 
Just one season after Jen Boecher left Rishi Singh, following her troubles of trying to fit into his family dynamic, Kimberly has faced the same problems. The question now is if and how it will work out, as well as whether what we just witnessed could be the legitimate end of her relationship with TJ. 
TJ Fought With His Family Over Kimberly's Inability To Adjust To India
Following Kimberly's blowout fight with her future brother-in-law, Yash, TJ sat down with his brother, mother, and father to try and hash it out. The conversation didn't get far, as TJ's mother said Kimberly didn't even have the "respect" to show up "naked" to the conversation, referring to the rips in her jeans. Kimberly didn't understand the conversation because it was in Hindi, but she gathered enough to know it was about her, and that it wasn't exactly positive. 
Kimberly left the room and cried in the stairway as the fighting continued. She told the camera that she felt responsible for the chaos and that it reminded her of the toxic household she grew up in. The 90 Day Fiancé: The Other Way cast member added that if this was what her life was going to be like if she stayed, she wasn't planning on staying. 
Kimberly Was Seen In The Preview For Next Week Packing Her Bags
The preview for next week's episode showed Kimberly packing her bags and a van arriving to presumably transport her elsewhere. The big question is whether or not she took money to stay in a hotel nearby for the evening or if she was headed to the airport and back home to the United States. Given what occurred in the latest episode, it's hard to predict if she'll want to stick around for the wedding, given where everything stands with TJ's family. 
Are Kimberly And TJ Still Together In 2023?
90 Day Fiancé: The Other Way made it look like the situation is dire for Kimberly and TJ, but what is their actual status in 2023? They've managed to remain cryptic about where their story ends, though we have a somewhat positive clue based on an Instagram post that TJ made before the show premiered. He mentioned that "love knows no bounds," which feels super optimistic to share, given he likely knew what the episodes would be showing. Here's his post:
TJ has also shared some quotes on his personal page, many of which appear to subtly address their storyline on 90 Day Fiancé: The Other Way. I think it's safe to speculate they are still together, though we won't know anything for sure until it's revealed on the show or by the couple. 
90 Day Fiancé: The Other Way airs on TLC on Mondays at 8:00 p.m. ET. Tune in for the next big chapter, and for more answers on what's happening in Kimberly and TJ's story.