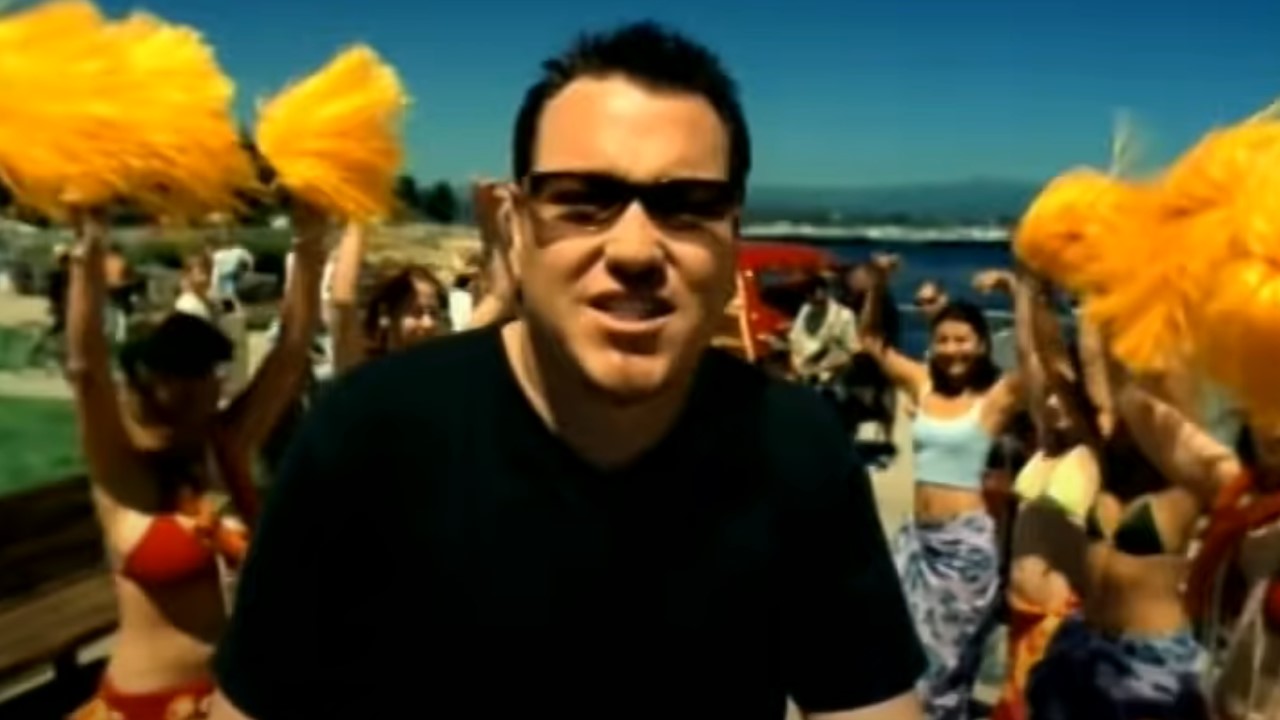 The rock music community was shocked to learn ahead of the Labor Day holiday that Smash Mouth co-founder and longtime lead singer Steve Harwell was on his deathbed in his home, with only days to live. Sadly, the musician's manager confirmed that Harwell passed away on the morning of Monday, September 4, at the age of 56.
Harwell died in his Boise, Idaho home, where he was on hospice and receiving end-of-life care for final stage chronic liver failure. TMZ reports that friends and family were there in the end, helping to make sure he was able to find comfort and peace in his final hours. 
While it's not clear if an official cause of death was confirmed, Harwell's manager says that his death was the result of liver failure, which was itself caused in part by heavy alcohol abuse, with which the singer struggled throughout his adult years. He'd previously been receiving treatments via hospital for his liver issues, which more recently became too severe to overcome.
Back in 2013, Steve Harwell was diagnosed with heart failure, cardiomyopathy, and Wernicke's encephalopathy, which had negative effects on his motor function skills, including speech and memory. Some of these inherent medical issues were reportedly made worse due to substance abuse.
Though he'd retired from the band in 2021, Smash Mouth shared an official message regarding Harwell's death on the social media platform X, which can be read below. 
We at CinemaBlend send our thoughts and condolences to Steve Harwell's family, friends, and former bandmates during this time of mourning.