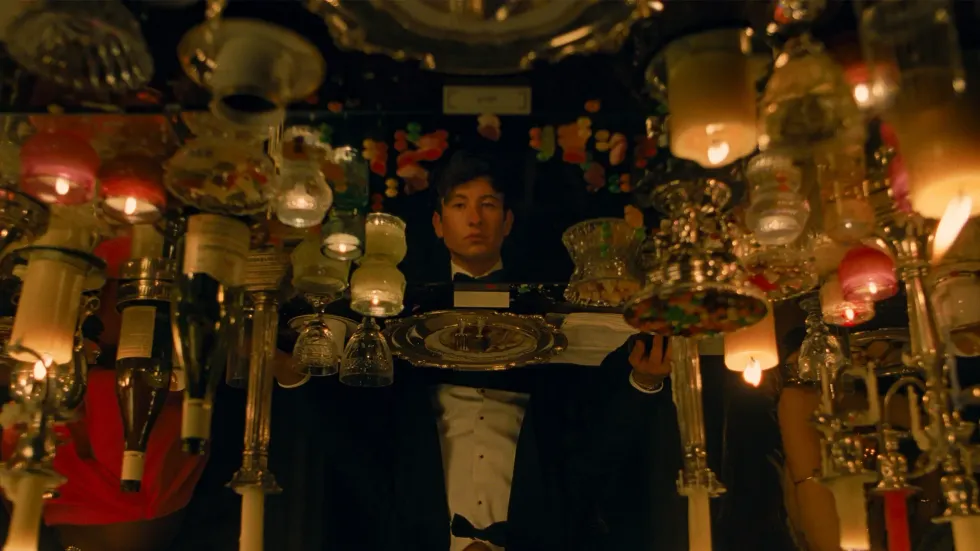 I'm a sucker for a good trailer. Especially with music video-esque cinematography, tension-raising teasers, and a really fucking good score. And after months of waiting, the first teaser for Saltburn just dropped. No surprise to say, it's just what the doctor ordered.
---
Starring Barry Keoghan as Oliver Quick, a working-class Liverpudlian scouser who falls in with a rich but careless crowd, the movie is set to be the psychological thriller of the winter. From director Emerald Fennell, who won awards for her debut Promising Young Woman, it's what we've all been waiting for: a decadent display of desire set in the world of the wealthy.
Watch the irresistible, intriguing teaser here — careful, just like me, you'll be left wanting more:
Saltburn | Official Teaser Trailerwww.youtube.com
Barry Keoghan has been one of the hottest young actors on the scene for a few years, and he's finally getting a starring role. After scene-stealing supportive roles in The Banshees of Inisherin,The Killing of a Sacred Deer, and even big blockbuster movies like The Batman, Eternals, and Dunkirk, Keoghan finally gets to show his chops as a leading man.
The film chronicles his obsession with the aristocratic peers he meets at Oxford University, who show him a life of eccentricity and opulence when he is invited to Saltburm, the English countryside estate of Felix Catton, played by Jacob Elordi (of, you know, that little show Euphoria). Together, they have a "a summer never to be forgotten," with supporting roles by Rosamund Pike, Richard E. Grant, Alison Oliver, Ewan Mitchell, Archie Madekwe, Lolly Adefioe, Reece Shearsmith, and Paul Rhys. You can also expect Carey Mulligan, who starred in Fennell's Promising Young Woman.
Saltburn just premiered at the 50th Telluride Film Festival on August 31, 2023. And now, with the trailer making waves across the internet — with the lush landscape, the vibrant cinematography, the homoeroticism … I mean, of course — the countdown is on for Saltburn.
The MGM film will make its debut with a limited theatrical release on November 24, 2023, then a wide release on December 1, 2023.