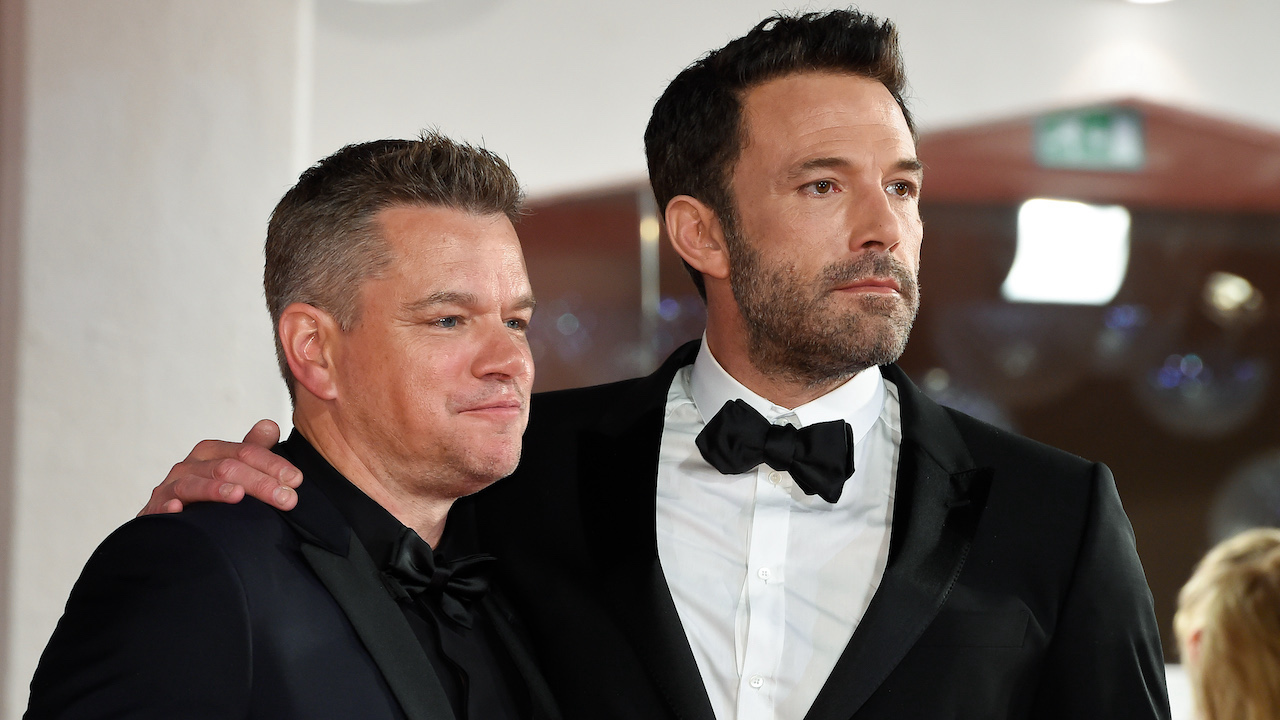 For decades, Matt Damon and Ben Affleck have been an iconic duo in Hollywood, celebrated for their close friendship and successful projects. These long-time friends wrote and starred in Good Will Hunting, which won them both Oscars in their 20s, and they've always been incredibly tight-knit friends, or as Damon calls "bizarrely close," and firmly linked in the public's consciousness. Their recent work, including the historical epic The Last Duel and the origin story of the Nike Air Jordan Air, has solidified their status as friends and partners who've made a lasting impact on the film industry. However, what might surprise many fans is that there was a time when these two intentionally chose different career paths, driven by some well-intentioned advice, out of concern that their constant collaboration might hinder their success.
In an interview with THR, Ben Affleck opened up about his longstanding "bromance" with the Jason Bourne actor and the advice they received that led to a period of separation in their careers. When asked about his and Damon's new independent production company, called Artists Equity, founded 40 years after their friendship began, the actor explained: 
It's incredible hearing the actor gushing about wanting to work with Damon more as they both enter the next phase in their careers. The Justice League alum went on to explain that this choice in differing career paths and separation was advice they had received, but it also stemmed from a practical necessity: they were both focused on being actors. The Argo filmmaker continued: 
This candid reflection from the Gone Girl star sheds light on the delicate balancing act actors often face in Hollywood. Success can be both a blessing and a curse, as it presents opportunities and risks of being typecast or pigeonholed into specific roles. Damon and Affleck's initial success with Good Will Hunting propelled them to stardom but also led to a period of caution as they navigated the industry.
Fortunately for their fans, Matt and Ben revived their professional partnership, resulting in a string of fantastic projects over the years. They've treated us to a variety of enjoyable collaborations, ranging from Kevin Smith's groundbreaking religious comedy Dogma to their recent joint venture in co-writing The Last Duel alongside Nicole Holofcener. The Batman vet assumed the director's role for their film Air, adding another layer of excitement for us, the audience.
Not content with just acting and writing, they're also joining forces as producers once more for The Instigators. This upcoming project, slated for Apple TV+, will be directed by the acclaimed Doug Liman, known for The Bourne Identity. And in a delightful twist, Matt Damon and Casey Affleck will share the screen in this thrilling heist film.
It will be fantastic to see where the duo of Matt Damon and Ben Affleck will go from here as they head into the next chapter of their collaborative journey.
You can watch their most recent movie, Air, which is available for streaming with an Amazon Prime subscription. Additionally, their celebrated work in Good Will Hunting can be enjoyed with a Max subscription.