Oh, Isabel, how will you get out of this one?

The Afterparty Season 2 continues on Wednesdays on Apple TV+, and TV Fanatic scored an exclusive first look at the penultimate episode of the season.

If you've been watching, you know each episode explores a different character's account of the inciting incident.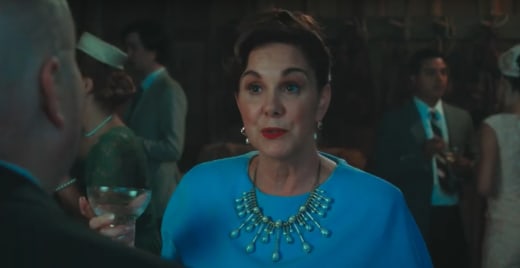 In keeping with the show's tradition, we also get a story told through the lens of popular film genres to match the storyteller's perspective.

Elizabeth Perkins has been killing it this season, and her portrayal of Isabel continues to delight with the penultimate episode.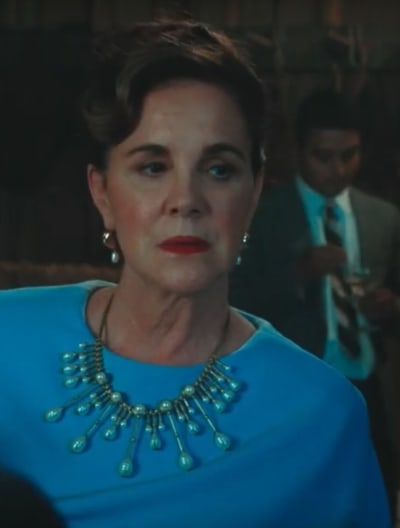 Isabel's take on her year since the shocking death of her husband includes various nods to the past as the series takes the form of a '50s psychological melodrama.

The series is a masterclass in acting because it utilizes different genres to tell a story infused with comedy and drama.

The exclusive clip shows Isabel spiraling after a question about who Gail is gives her pause.

Will this moment paint her as a huge villain in the eyes of those she's telling the story to?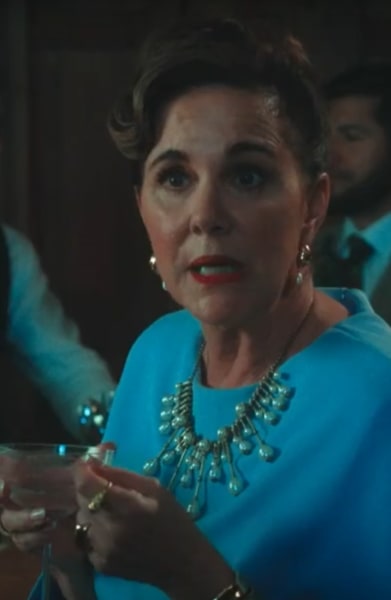 We don't know, but we do know that an Alfred Hitchcock lookalike is thrown in for good measure.

Pretty neat, right?

Check out the clip below.

The Afterparty Season 2 features returning cast Tiffany Haddish, Sam Richardson, and Zoë Chao.

Perkins joined the cast this season alongside John Cho, Paul Walter Hauser, Ken Jeong, Anna Konkle, Poppy Liu, Jack Whitehall, Zach Woods, and Vivian Wu.

On The Afterparty Season 2, a wedding is ruined when the groom is murdered and every guest is a suspect.

Detective Danner (Haddish) returns to help Aniq (Richardson) and Zoë (Chao) solve whodunnit by questioning family members, star-crossed lovers, and business partners, and hearing each suspect's retelling of the weekend, each with their own unique perspective and visual style.
Paul Dailly is the Associate Editor for TV Fanatic. Follow him on Twitter.