In the third season of the smash hit Cartoon Network series, Adventure Time, an episode set an alternate reality aired which introduced gender-swapped versions of main protagonists, Finn and Jake, named Fionna and Cake (who is also a cat, unlike her alternate canine counterpart). Before the imaginative animated series ended in 2018, the duo would appear in more episodes and increase in popularity, which is about to reach its peak in their own new spin-off series.
From showrunner Adam Muto (who co-created the 2020 miniseries, Adventure Time: Distant Lands, with original mastermind, Pendleton Ward), this new, 10-episode show will explore its titular heroes, the land of Ooo, and some other familiar characters from a whole new perspective. Before you check out the series yourself with your Max subscription, allow us to further explain what is new, who is playing who, and what else you may know the actors from in our breakdown of the Adventure Time: Fionna & Cake voice cast below.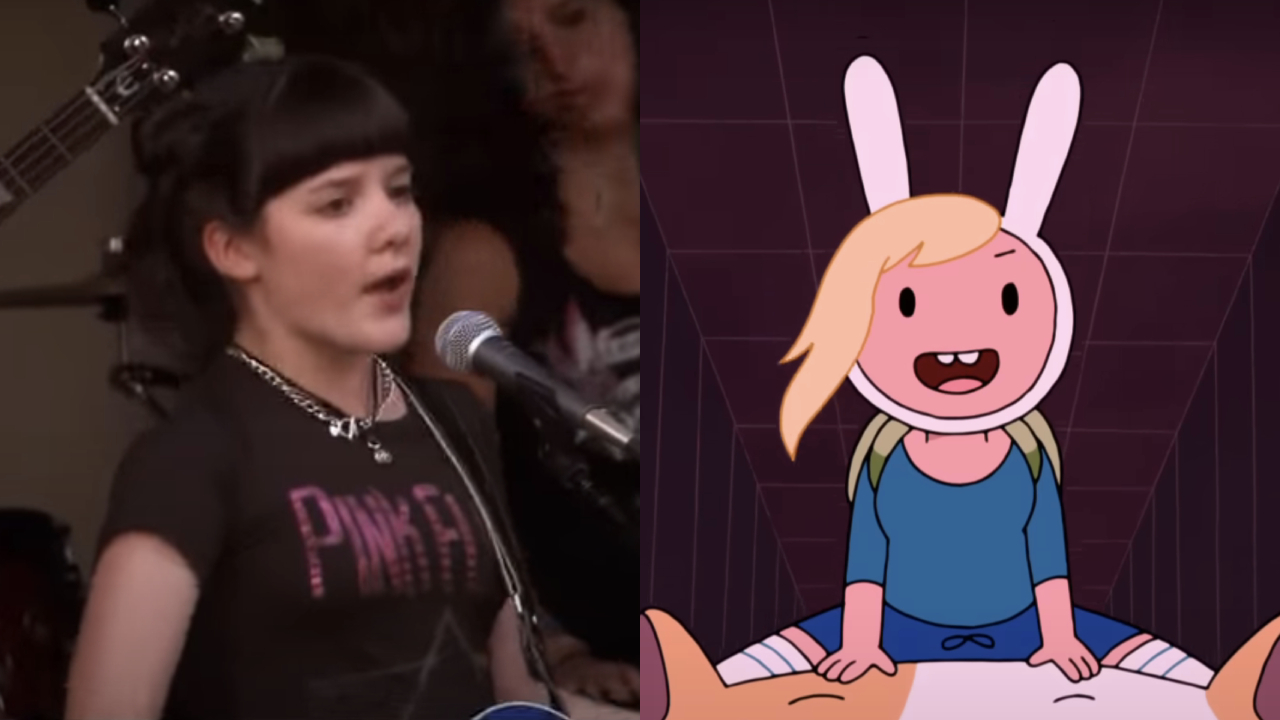 Madeleine Martin (Fionna)
Reprising her recurring, cross-dimensional Adventure Time role as the thrill-seeking Fionna the Human is Madeleine Martin, who had previously lent her voice to the title role of Disney Channel's Jojo's Circus from 2003 to 2011 and to multiple characters in the second installment of the Ice Age movies — namely 2006's Ice Age: The Meltdown. 
The actor, whose big break was a recurring spot on a non-animated Disney Channel show, Out of the Box, is, indeed, better known for her live-action credits, such as Showtime's Californication as Becca Moody, the 2012 dramedy movie, The Discoverers, Netflix's original horror TV show, Hemlock Grove. A guest spot on a beloved horror TV show available on Hulu, What We Do in the Shadows, is one of her more recent major credits, in addition to three episodes on The Marvelous Mrs. Maisel as a character coincidentally named Madeline.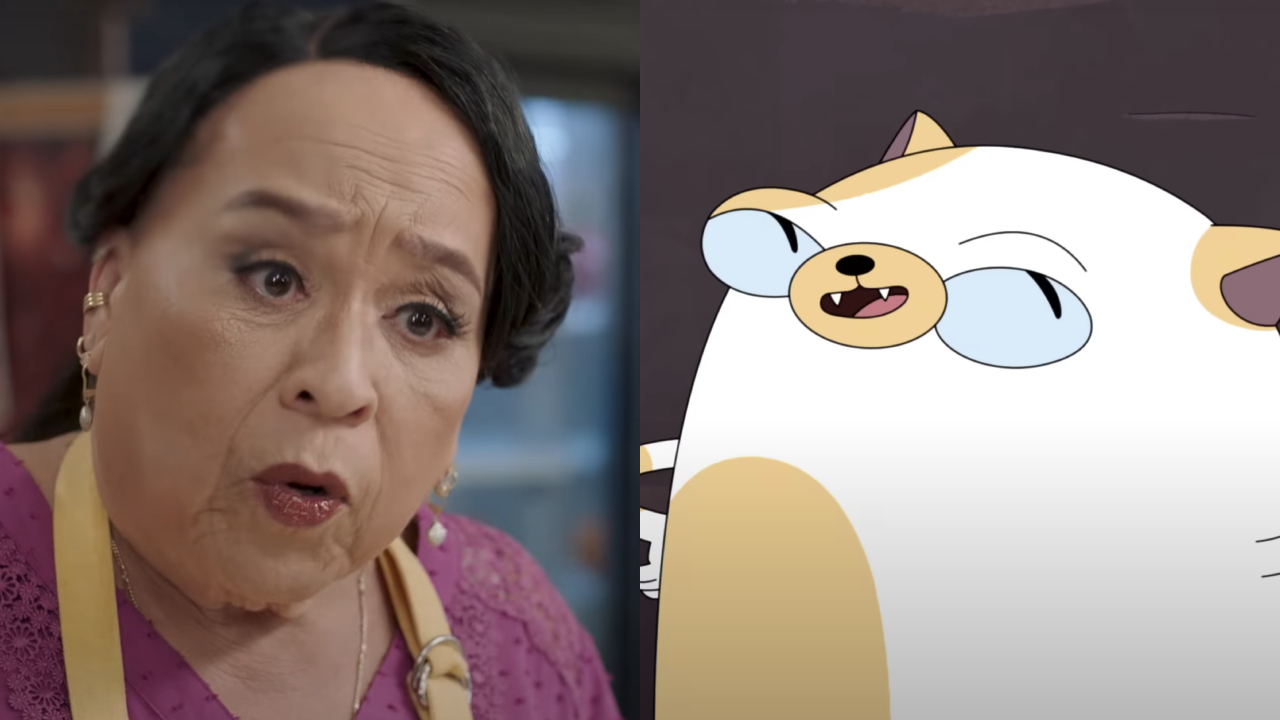 Roz Ryan (Cake)
Also reprising her recurring, cross-dimensional role as Fionna's magical, feline friend, Cake, is Roz Ryan, who — according to an interview with getTV — began her career as a Detroit nightclub singer for 13 years before hitting Broadway in Ain't Misbehavin' and, later, making her screen acting debut on the sitcom, Amen, in the starring role of Amelia Hetebrink. 
Her feature film debut (also her voice acting debut) was 1997's underrated Disney flick, Hercules, as Thalia, the Muse of Comedy, whom she reprised on the spin-off series, which led to roles on other animated series like Bubbie on The Marvelous Misadventures of Flapjack and Cyborg's "Grandma Voice" on Teen Titans Go! In live-action, she is known for appearances in movies like I Think I Love My Wife and The Invention of Lying, and more recent TV shows like Disney Channel's K.C. Undercover and Raven's Home.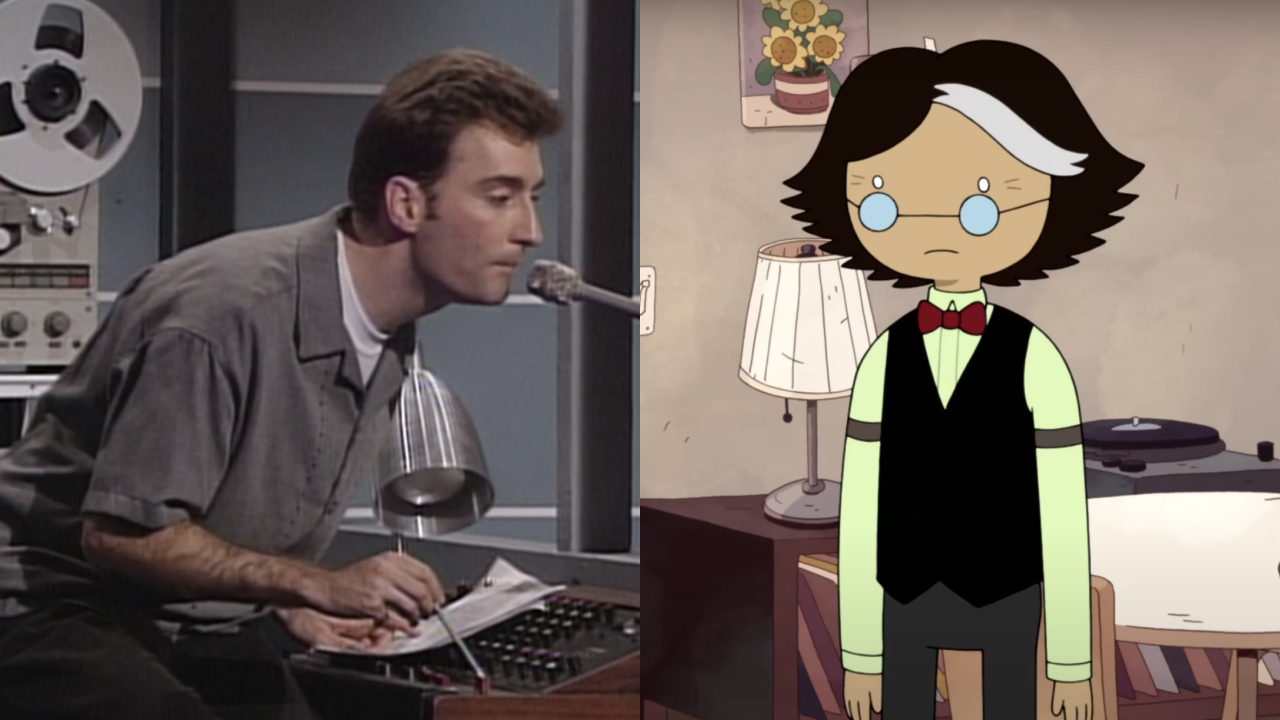 Tom Kenny (Simon Petrikov)
Simon Petrikov (formerly known as The Ice King, who created the in-universe fan-fiction Fionna and Cake originated from) is just one of the many, many iconic characters voiced by Tom Kenny — such as Heffer on Rocko's Modern Life, Dog on CatDog, Eduardo on Foster's Home for Imaginary Friends, and the title character of SpongeBob Squarepants, most famously. 
Some may also recognize his face as a featured cast member from one of Bob Odenkirk's best shows, Mr. Show with Bob and David (and its short-lived Netflix revival, W/Bob and David); a brief cameo in Disney's underrated superhero comedy, Sky High, from 2005; and as SpongeBob's Number One fan, Patchy the Pirate. Some of his most notable roles as of late come from the likes of Fox's animated dog series, Housebroken and Netflix's Academy Award-winning stop-motion animated masterpiece, Guillermo del Toro's Pinocchio, from 2022.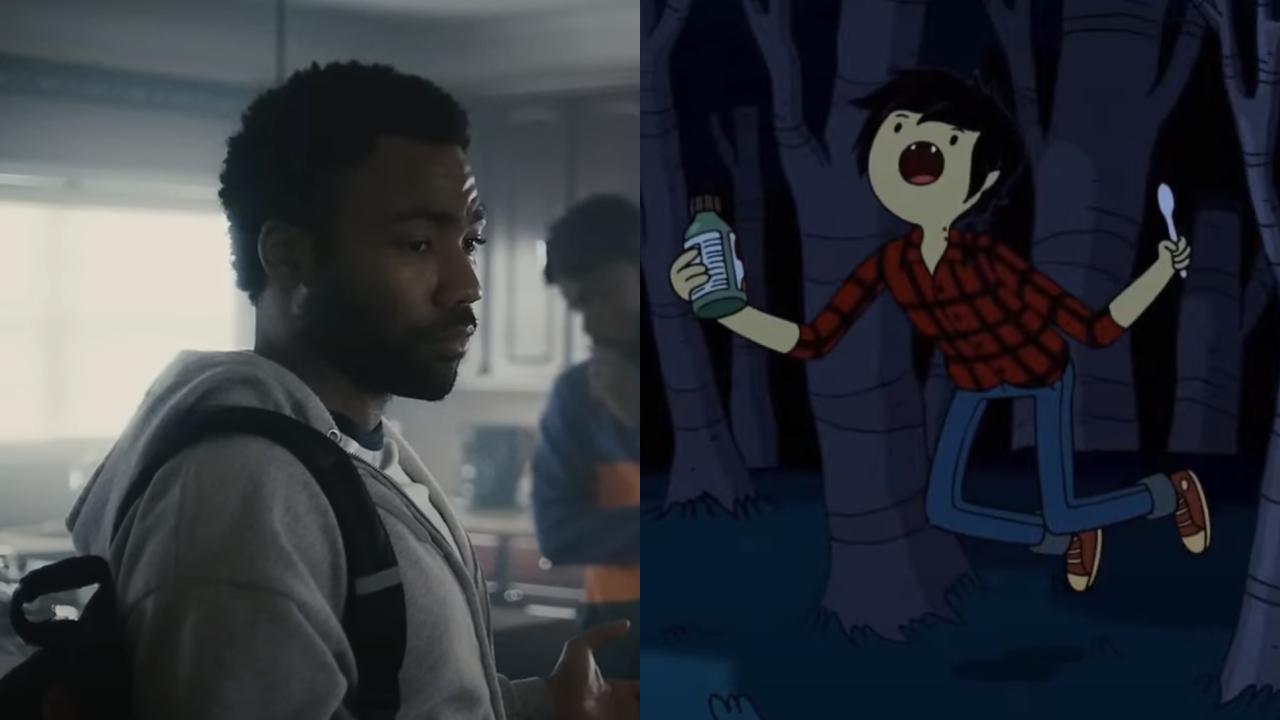 Donald Glover (Marshall Lee)
Set to reprise Marshall Lee — the male counterpart to Marceline, the Vampire Queen, on Adventure Time: Fionna & Cake — is Donald Glover (according to Collider), who has also lent his voice to characters like Miles Morales on Ultimate Spider-Man (before playing his uncle in the MCU) and Disney's 2019 The Lion King cast as Simba. 
His voice has also earned him five Grammy Awards, performing hit R&B and hip-hop tracks under the stage name, Childish Gambino, which he made his major label debut as shortly after joining the Community cast as Troy Barnes. Some of the Emmy-winning creator and star of Atlanta's other best-known acting credits include Ridley Scott's 2015 Oscar-nominated sci-fi hit, The Martian, and joining the Star Wars universe as a young Lando Calrissian in Solo.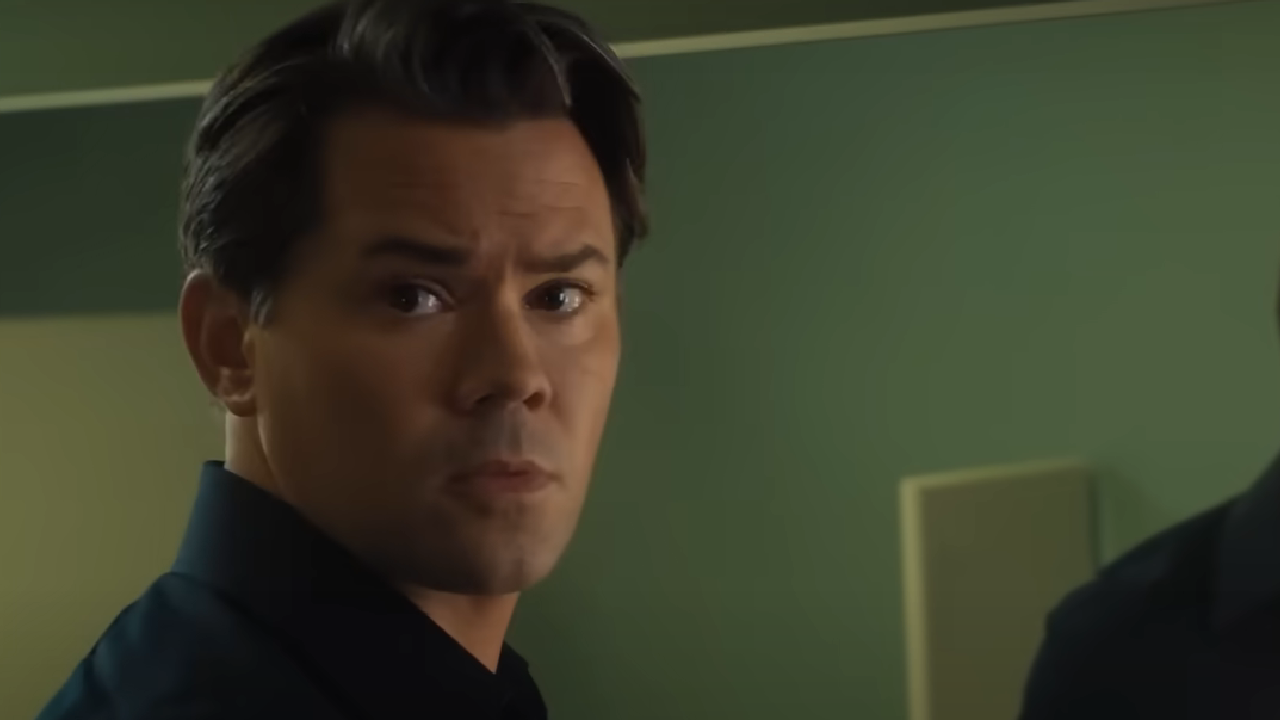 Andrew Rannells (Unknown)
Joining the world as a character left undisclosed prior to Adventure Time: Fionna & Cake's premiere, we have Andrew Rannells, whose multi-hyphenated skills were disclosed to the world in 2011 with his Tony-nominated, original performance as Elder Prince in The Book of Mormon. 
However, for years, his main gig was voicing multiple characters on popular shows like Pokémon (after making his theatre debut in a stage version in 2001, according to CBR) and Yu-Gi-Oh!, before his Broadway stature earned him bigger roles such as Matthew McDell in the Big Mouth cast and in the upcoming movie, Trolls Band Together. Some of Rannells' best-known live-action screen credits include playing HBO's Girls cast as Elijah Krantz, Showtime's period dramedy, Black Sunday, and a small, but memorably funny part in Paul Feig's A Simple Favor in 2018.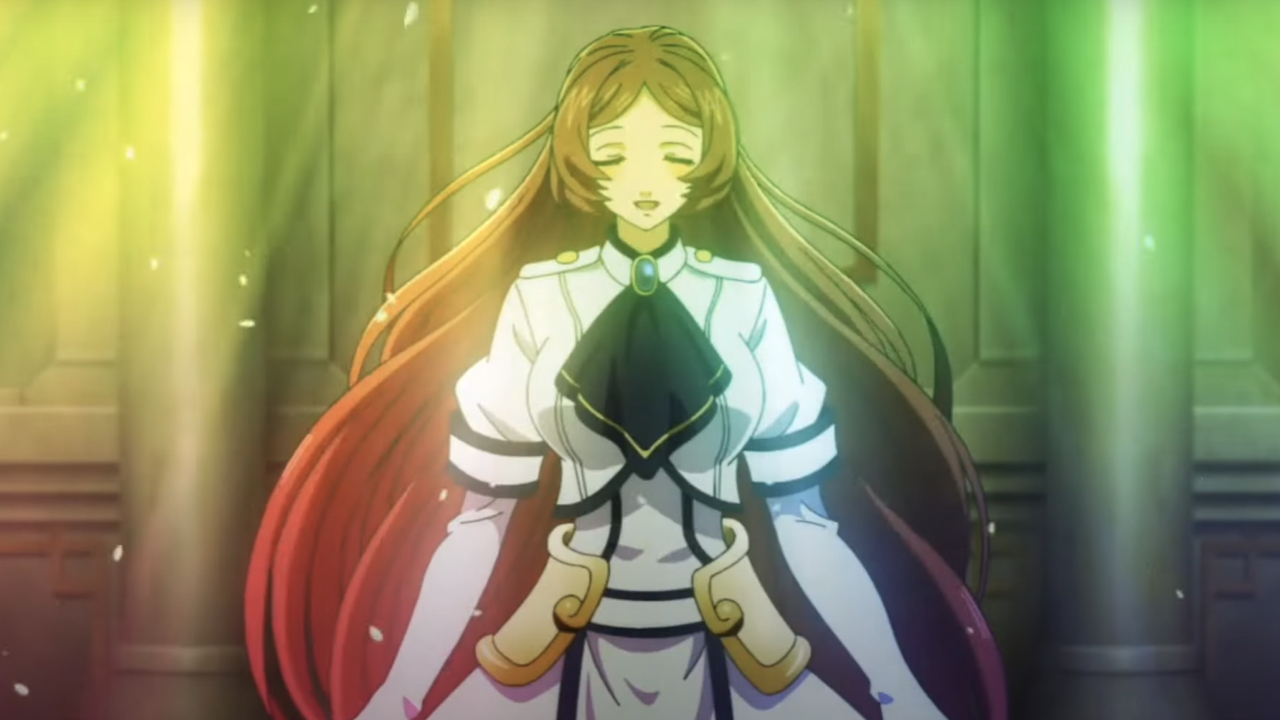 Kayleigh McKee (Unknown)
Also lending her voice to an undisclosed role is Kayleigh McKee, who also has many, many Japanese anime TV shows on her resume which, actually, is almost exclusively made up of notable titles from the medium. 
After making her debut in the 40-minute feature, Digimon Adventure: Our War Game!, in 2000, she went on to star in the likes of The New Prince of Tennis, One Piece (which has a live-action series coming to Netflix) in the recurring role of Kiku, Record of Ragnarok, and Jojo's Bizarre Adventure, to name just a few. Any gamers may also recognize the transgender performer's voice from her video game credits, such as Hearthstone — in which she voices its first non-binary character, Varden Dawngrasp, according to Pink News.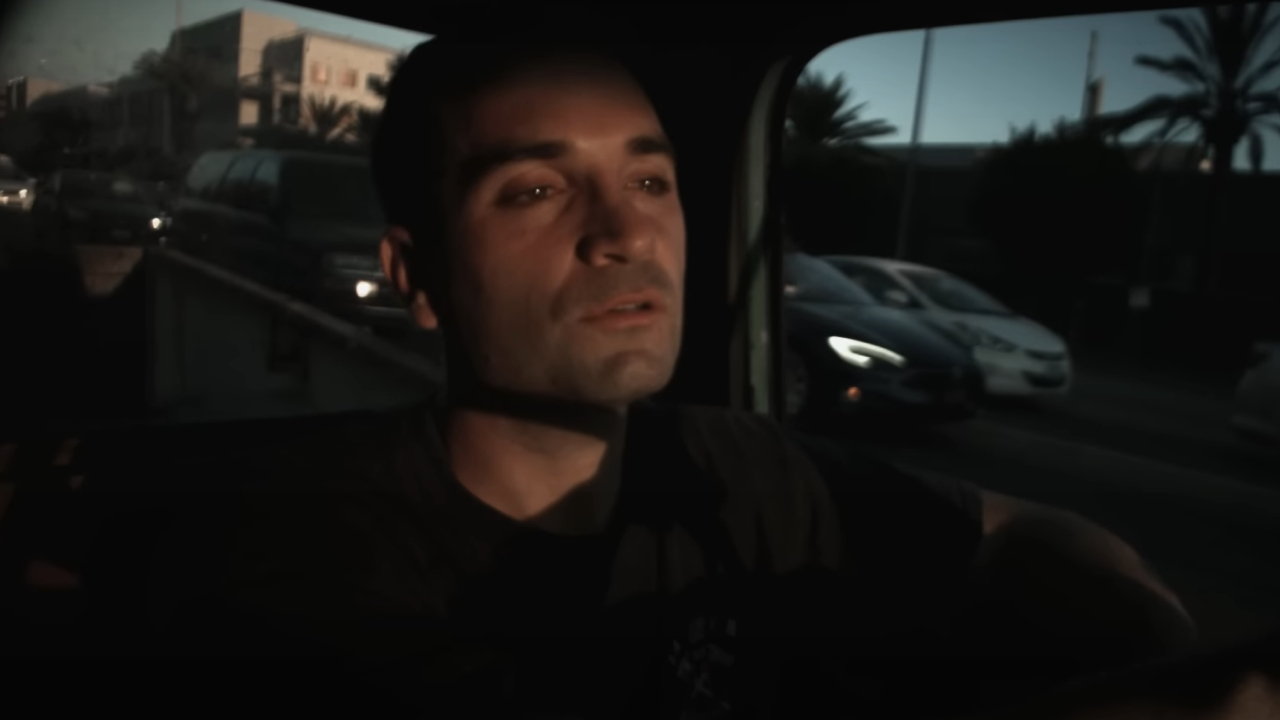 Sean Rohani (Unknown)
Also appearing in the Adventure Time: Fionna & Cake cast is Sean Rohani, who has a lot in common with McKee in terms of similar types of voice acting credits — such as hit video games like League of Legends or even stuff like 2023's Creed: Rise of Glory – Championship Edition, as Ivan Drago, among others. 
He also participated in the English dub for Record of Ragnarok, but also has stateside productions such as Netflix's Marmaduke movie starring Pete Davidson and Disney+'s Chip 'n Dale Rescue Rangers under his belt. Rohani has also lent his voice to huge live-action titles, such as The Boys and 2023 movies like Indiana Jones and the Dial of Destiny.
If you are one of the many who wanted more Adventure Time, you can get it now when you stream Adventure Time: Fionna & Cake on Max, and you just might see a few more familiar faces!