WARNING: SPOILERS are ahead for the Eras Tour. If you're going to an upcoming show and you don't want to know the details of the performance, bookmark this article until you do! 
Taylor Swift's Eras Tour, to quote the woman herself: "You're a flashback in a film reel on the one screen in my town," though the town is a metaphor for my brain, you know? In other words, I can't stop thinking about my experience witnessing this behemoth of a concert. I actually feel like calling it a "concert" at all just doesn't feel right because Ms. Swift delivered on three and a half hours of what felt like a Broadway performance, a bejeweled magic trick and a nonlinear time travel journey through her nearly 20-year career, all wrapped into one night. Suffice to say, it was a life-changer of an event that is going to change the way I look at some of Taylor Swift's music for a long time. 
I specifically attended Night One of her record-breaking six-night stint at the SoFi Stadium in Los Angeles, California — you know, the one that had even more celebrity sightings than usual. As I've been going about my life post-Eras Tour, I've legitimately had so many moments where my brain will send me back to that August evening. But, I want to talk about the handful of songs in particular that I've been hearing in a whole new light since I was lucky enough to attend the show.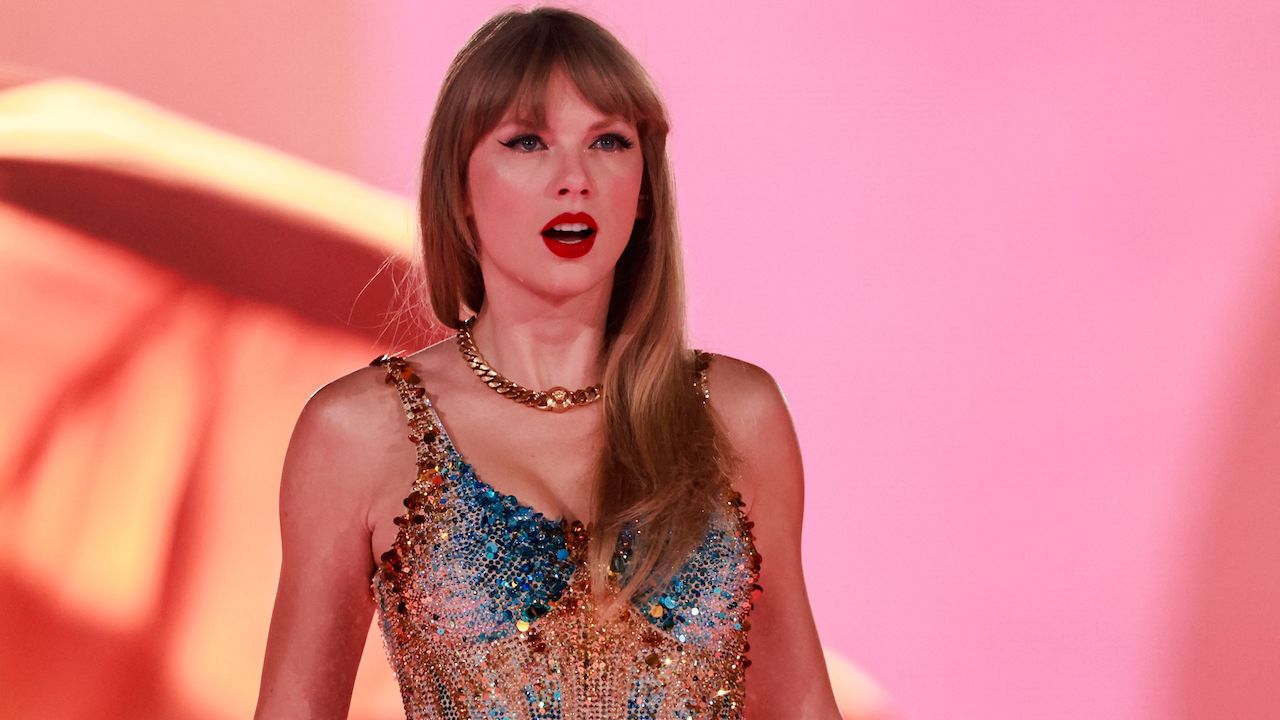 "Cruel Summer" – Lover
I'll never forget the way SoFi Stadium went absolutely berserk when Taylor Swift came on stage. Even from the nosebleeds way up top where myself and my friends stood, in the semi-outdoor venue, I have never in my life heard a crowd louder than the Eras Tour. I could barely hear the audio of the first song of the set "Miss Americana & the Heartbreak Prince," and when the second song, "Cruel Summer," came on, the crowd was maybe louder. Seeing "Cruel Summer" live has stuck in my head because it had my jaw absolutely dropping about how spirited a football stadium of people can be for a musical moment. I'll never ever forget Taylor's powerful strut down that massive stage as she had everyone screaming the famed bridge of the song.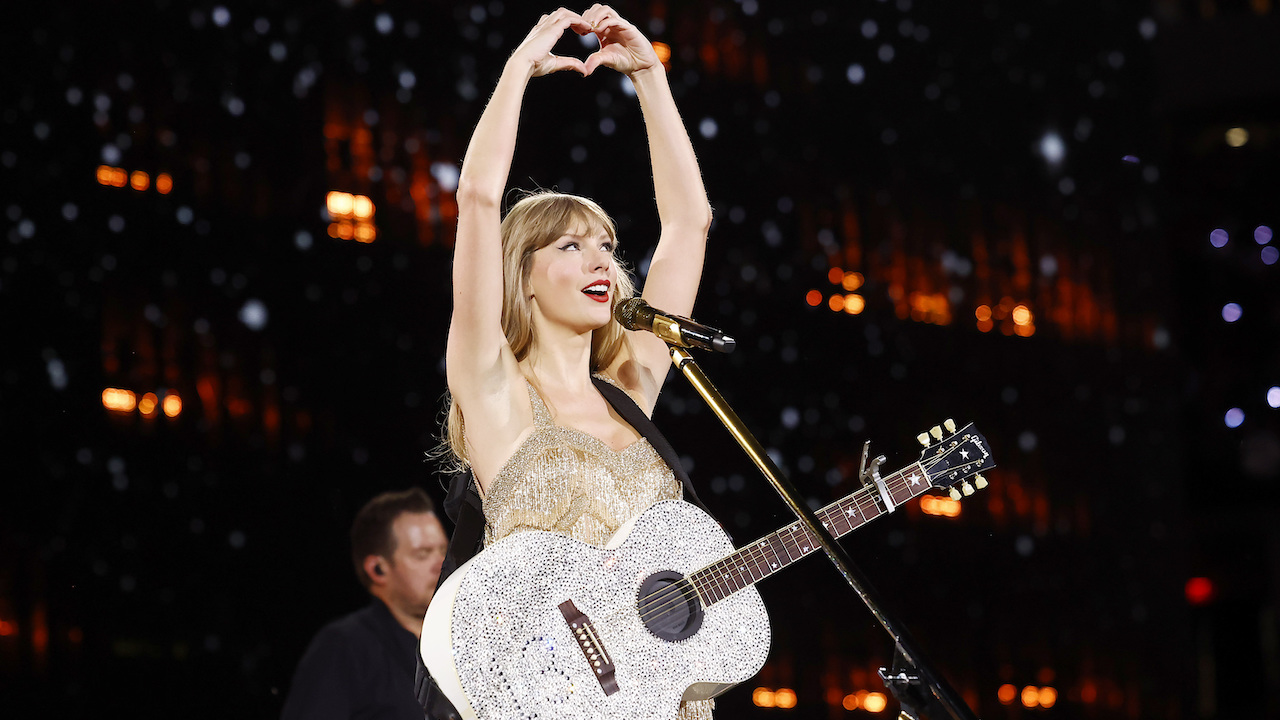 "Fearless" – Fearless (Taylor's Version)
After Swift started off the Eras Tour with Lover, a shot of nostalgia went straight through my veins when the melody for "Fearless" began to play. For context, I'm a longtime Swiftie who can say that the first CD I bought with my own money when I was ten years old was Taylor Swift's debut album "Taylor Swift" before her second album "Fearless" only made me love her music even more. In fact, I can distinctly remember "White Horse" inspiring me to pick up a guitar as a kid. Anyway, seeing "Fearless" live made me feel like a 12-year-old again blasting the album in my bedroom and seeing her hold up heart with her hands before the entire crowd did it back to her was so wholesome, I could cry.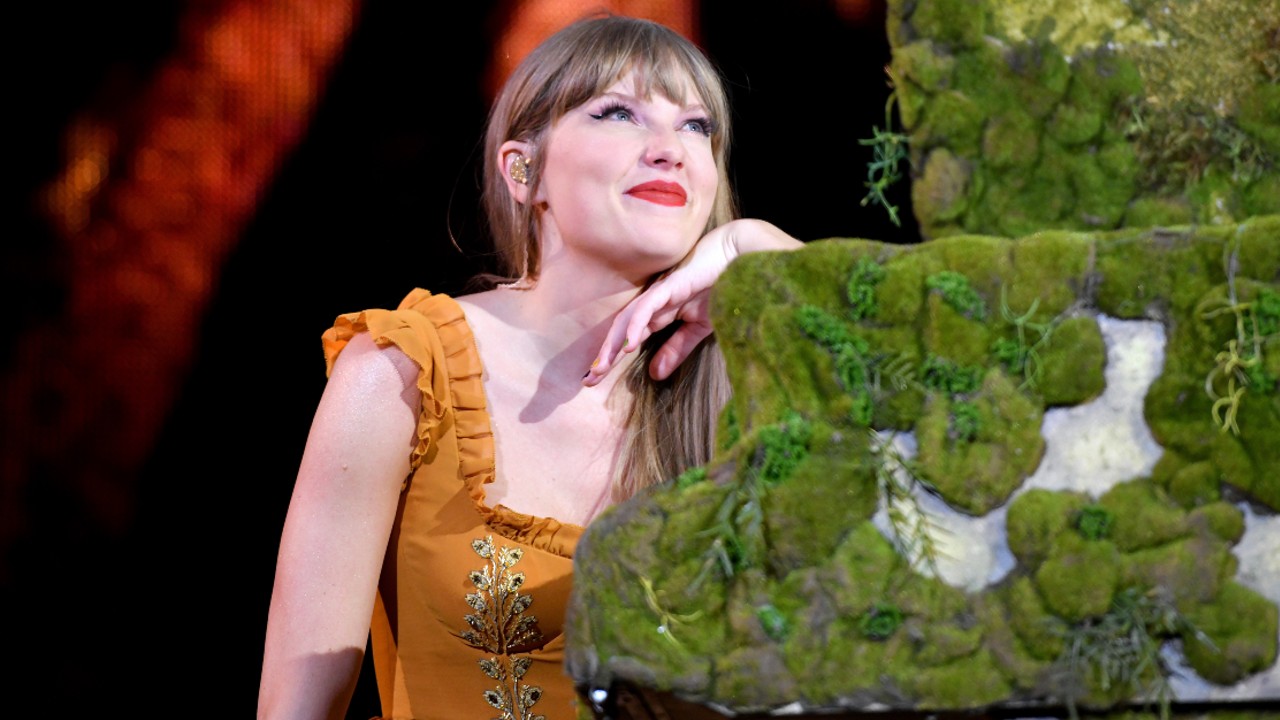 "Tolerate It" – Evermore
The third act of the Eras Tour was for evermore, which was so amazing from beginning to end, but I particularly can't stop thinking about how the writer and singer translated "tolerate it" to the stage. The staging had Taylor Swift sitting at a long table with a male performer sitting on the other side of it. As she sang the song, Swift crawled on the table and through the settings. It was all very dramatic and I loved every moment of it. The song is all about someone putting in all the effort as the other sits back passively and the choreography really illustrated the song beautifully. It also made me wonder what Taylor Swift's directorial debut will adapt any of her songs, because I could see so many songs on evermore in particular being cinematic enough to inspire a full-blown movie.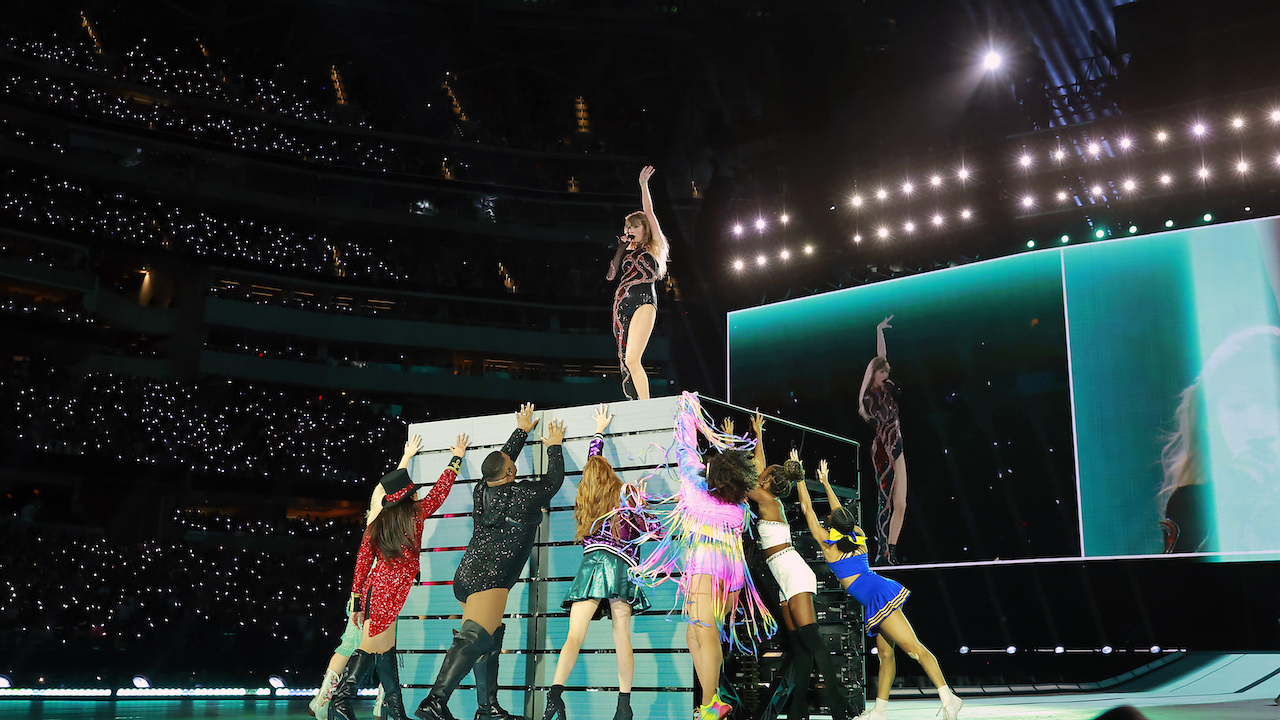 "Look What You Made Me Do" – Reputation
After evermore had Taylor Swift floating in a dainty dress, her next Eras Tour outfit brought about a completely different vibe when the Reputation act came in hot. (Literally, I think there was pyrotechnic fire!) I'll be honest here, Reputation has never been my choice era, but Swift's performance of "Look What You Made Me Do" gave me absolute chills. The number had Taylor strutting around the stage as dancers dressed in outfits from her other albums getting locked into cages before she taunted them from outside their prisons. It really brought the music video and the era itself to life!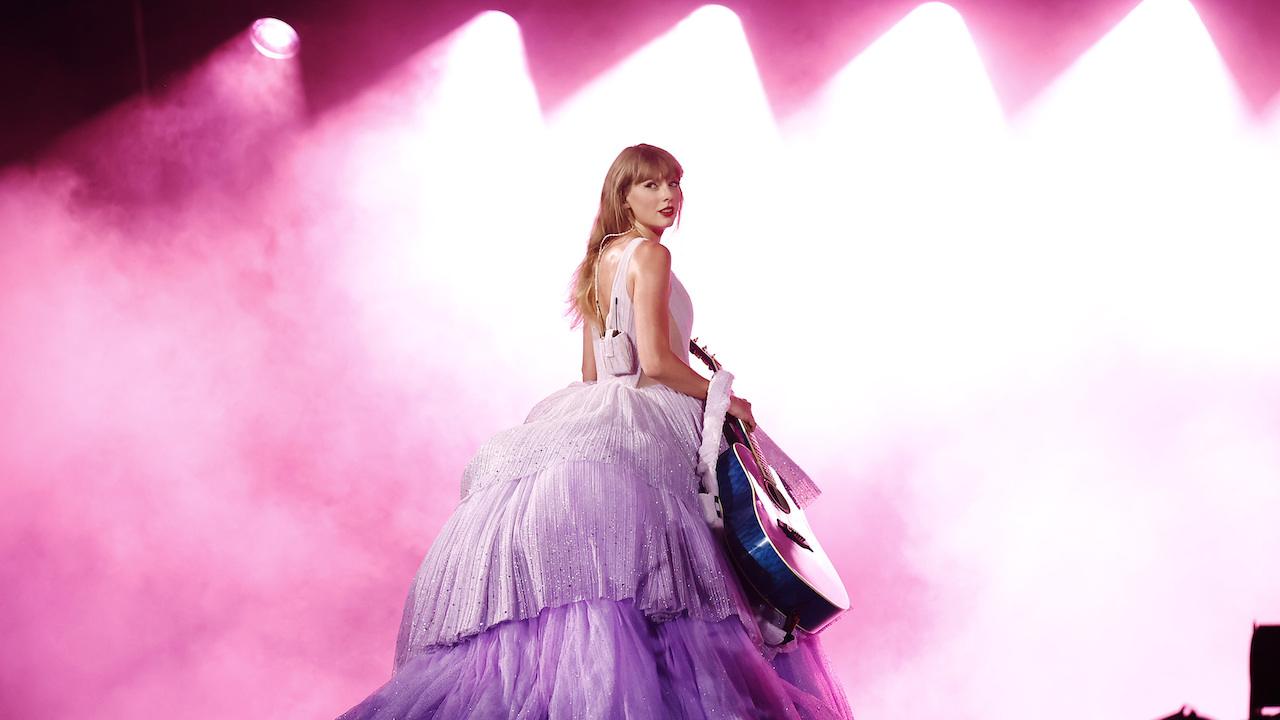 "Long Live" – Speak Now (Taylor's Version)
Like "Fearless," "Long Live" is another one of those sweet early Taylor Swift songs that has recently gotten me in my feels about my younger years. What's cool about this song in particular is it debuted on the tour as somewhat of a Taylor Swift Eras Tour surprise song in July after the setlist previously only included "Enchanted." Every time I've listened to "Long Live" since the concert, I can't get out of my head the moment when Swift sang "I had the time of my life with you" as she pointed to fans and we all pointed back to her. It's one of my favorite songs from her discography and is a beautiful love letter to the community of people she's brought together thanks to her music.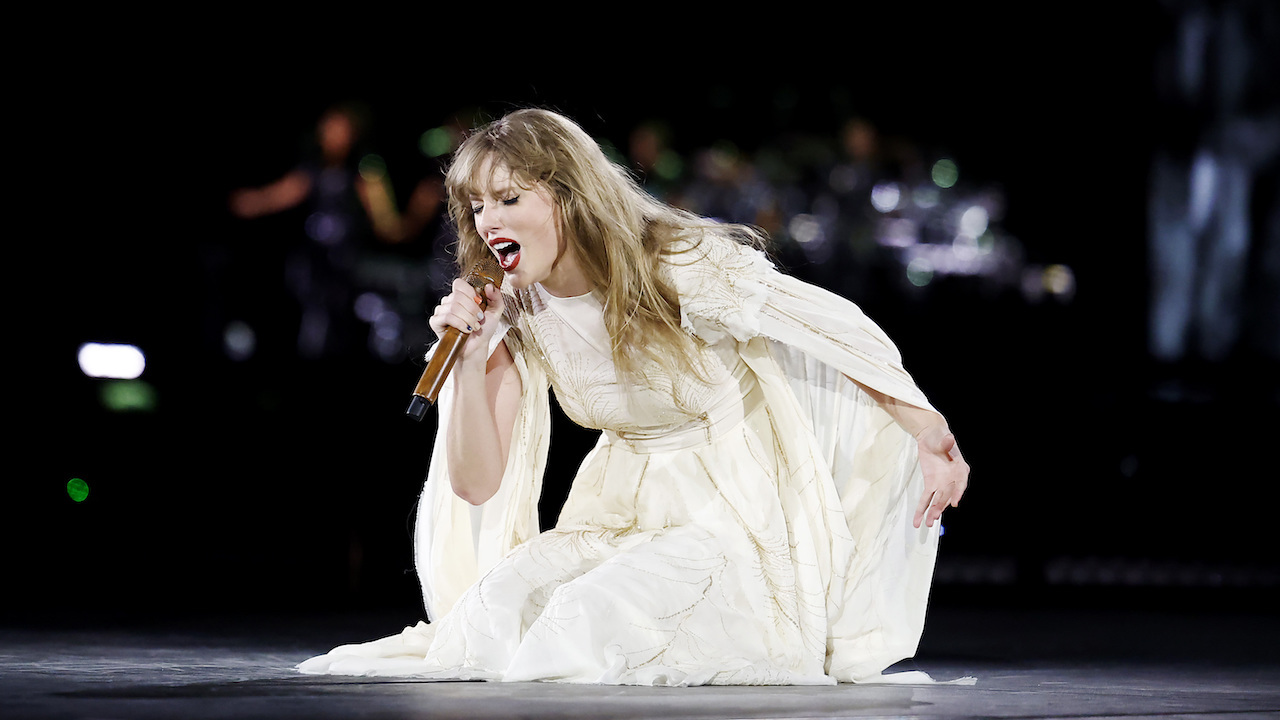 "August / Illicit Affairs" – Folklore
As my ranking of the Taylor Swift eras can attest, I'm a folklore girlie through and through, and I've fully come to the realization that the 2020 album is my favorite album of hers of all time. Yes, I typed it. So, seeing the singer bring this era to stage in particular had me ascending to another realm. Seriously, it was my favorite part of the show and seeing those songs live was worth the price of admission in of itself. The way Swift put her heart, soul and impressive vocal chords into singing "august" before electrifying the crowd with the bridge of "illicit affairs" directly after will haunt my memories forever.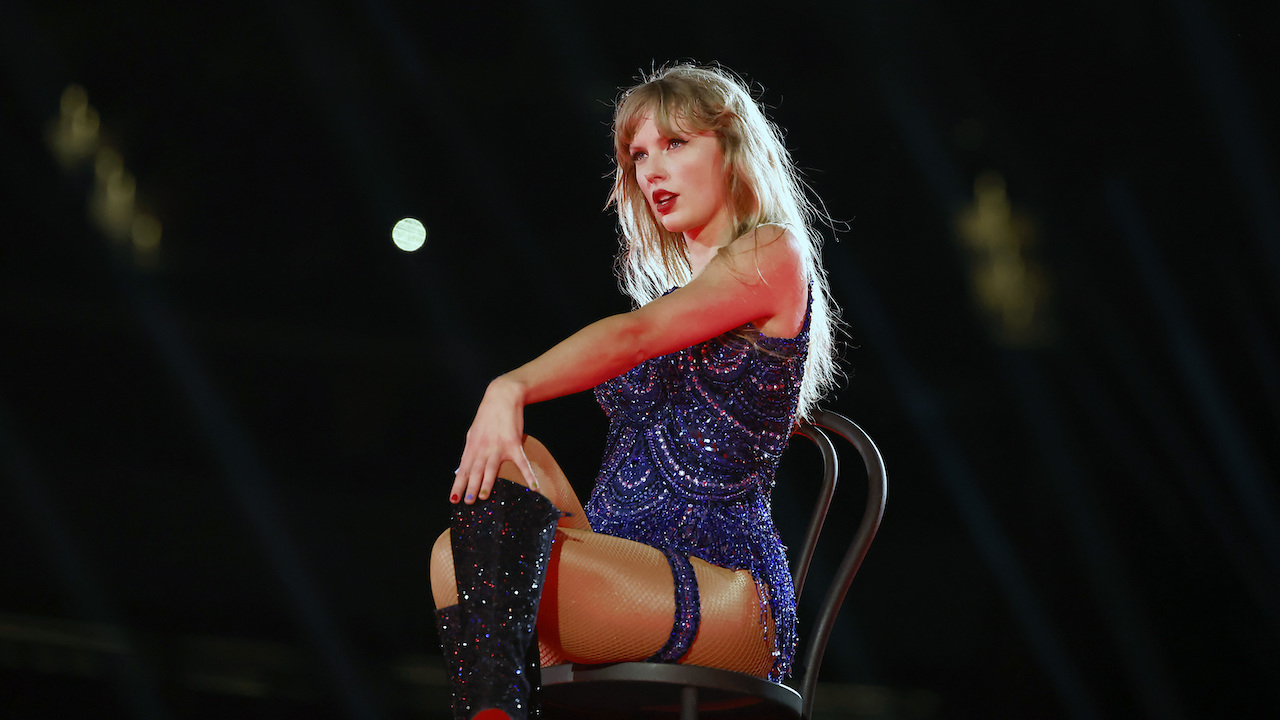 "Vigilante Shit" – Midnights
The last song I'll mention (even though quite a few songs like "All Too Well (10-Minute Version," "My Tears Ricochet" we're so close to making the cut) was Taylor Swift's sultry performance of "Vigilante Shit" toward the conclusion of the show. The number was reminiscent of Chicago as Swift and her dancers had my heart skipping a beat as they danced on chairs in shimmering outfits. "Vigilante Shit" has not been a song I've been particularly drawn to prior to Eras Tour, but now I'll be lovingly going back to it and thinking about the absolute serve this moment was. 
Of course every attendee of the Eras Tour is going to have their own personal highlights, but these were mine! The above songs in particular are always going to remind me of the show forever & always. As the Eras Tour continues and with more upcoming Taylor Swift music that's on its way, I can't wait to look back fondly on this experience and see how the show evolves.