I LOVE so-bad-they're-good movies! 
Want proof? Who else would talk lovingly about Batman & Robin, or actually encourage people to watch Mortal Kombat: Annihilation, even though everybody knows that it's bad? Yup, there are bad movies, and then there are so-bad-they're-good movies, and the fairly recent Russell Crowe flick, The Pope's Exorcist, is definitely in the latter category.      
I recently watched it on Netflix, and I loved it with my full heart and soul. Here are five reasons why.
Oh, and some spoilers up ahead.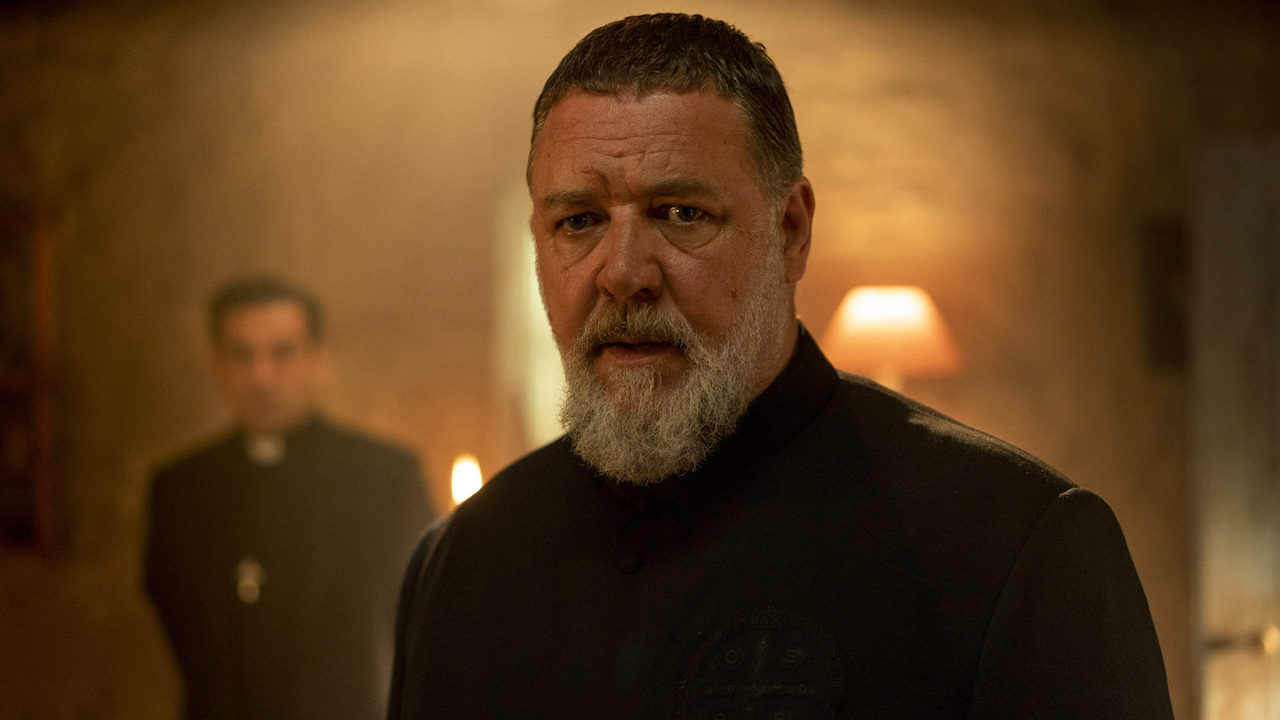 Russell Crowe Is Hamming It Up To Perfection  
One of my favorite movies in the past 20 years was 2010's The Wolfman. Now, even though it predated the whole "Dark Universe" thing (and my colleague, Mike Reyes, actually thinks The Last Voyage of Demeter would have saved the Dark Universe if it had started it), I think it was really cool that Universal was trying to bring back its monsters for a new generation.   
Now, why am I bringing up The Wolfman? Well, because that was the last truly great so-bad-it's-good movie that I can really remember. What made that movie so cheesily great was Anthony Hopkins' performance, which was so over-the-top, it was beautiful. Hopkins was chewing up so much scenery, he should have been billed for having such an extravagant meal. 
And, Crowe's performance in The Pope's Exorcist seriously gives me similar vibes. I mean, he's just overreacting to perfection in this movie. In it, he does a pretty admirable job of speaking Italian, but his American accent is HORRENDOUS, which is hilarious in of itself.
Plus, the way his eyes widen and his lips tremble when he's being yelled at by a possessed child just made me laugh every single time. This is truly a movie that completely relies on its main star to carry it since, at its core, it's really just a generic possession flick. Crowe knocks it out of the park by just being as hammy as possible. God, I loved his performance in this film. It's so silly!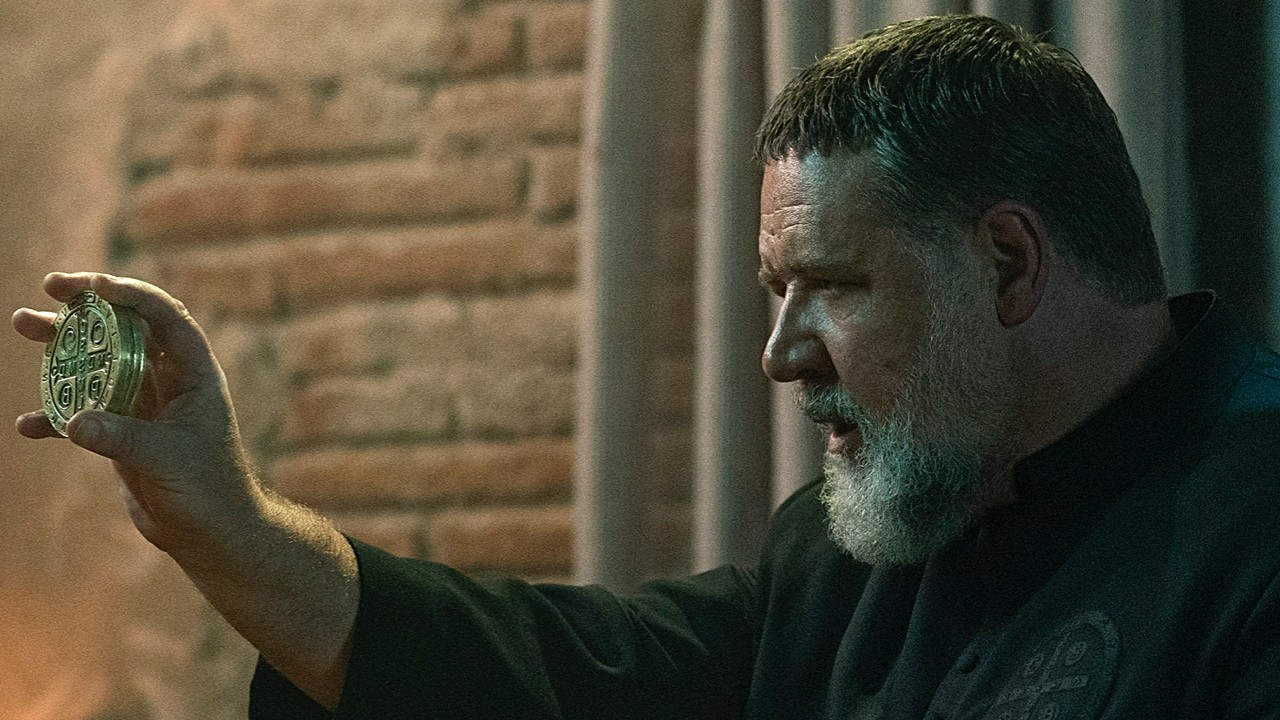 The Movie Knows It's Not Meant To Be Taken Seriously, And It Leans Into That. HARD.  
As mentioned, Russell Crowe seemed to have been given carte blanche to overact as much as he wanted, but the film itself never really takes itself too seriously, either, which is appreciated. 
I love The Exorcist movies, but a huge problem I have with them (besides The Exorcist II: The Heretic, which is even sillier than The Pope's Exorcist) is that they all take themselves entirely too seriously. In fact, most possession movies do, such as The Last Exorcism , which had a pretty interesting premise, but wound up falling flat.   
You know what a movie like that, or Exorcist: The Beginning could have used? An exorcist who transfers a demon's presence from a man into a pig, and then somebody shoots the pig in the back of the head. Now, that's what I want to see in my possession movies. Pig possession!    
And, it really never lets up from there. Once the main possession occurs in a little boy, said boy spends most of the movie growling like Captain Caveman, all while other characters are flung into walls, or pulled through the bed. And, I really love how campy the movie is allowed to be. My colleague, Sarah El-Mahmoud, discussed how camp horror seems to be making a comeback, and I agree. I would also put The Pope's Exorcist at the top of that heap.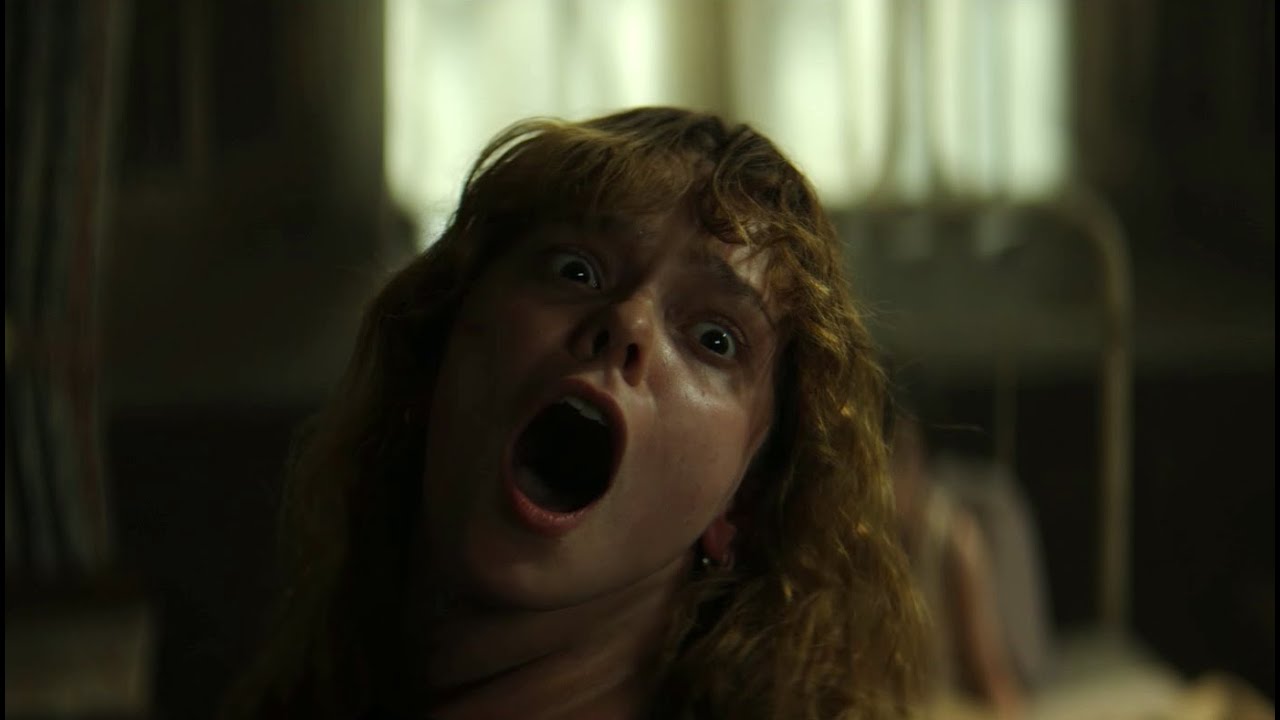 In The Pantheon Of Possession Movies, This Film's Plot Still Stands Out 
You know what movie series I always thought had a cool name, but I wasn't so much impressed by the end results? The Hitman's Bodyguard movies. The idea of a tough guy needing another tough guy to protect him (and later, said tough guy's wife) is a cool concept, and I wished the overall films were a little bit better.   
Well, The Pope's Exorcist is a similar title for me, in that we have an important figure (The Pope) having a guy (his exorcist), who he relies on. In this case, the exorcist is based on a real-life person, Father Gabriele Amorth, and this movie supposedly follows events from his two memoirs. 
What makes the plot so intriguing is that the demon this time has a penchant for possessing exorcists. This is actually a really cool idea, and it even leads to some pretty wonky concepts for the movie, with my favorite being the revelation that the Spanish Inquisition was actually started because of demon possession. 
I mean, that's actually pretty tasteless to absolve the Catholic church's involvement in one of its darkest periods by saying that it was started because of a demon, but I expect nothing less from this movie, which again, is why I love it.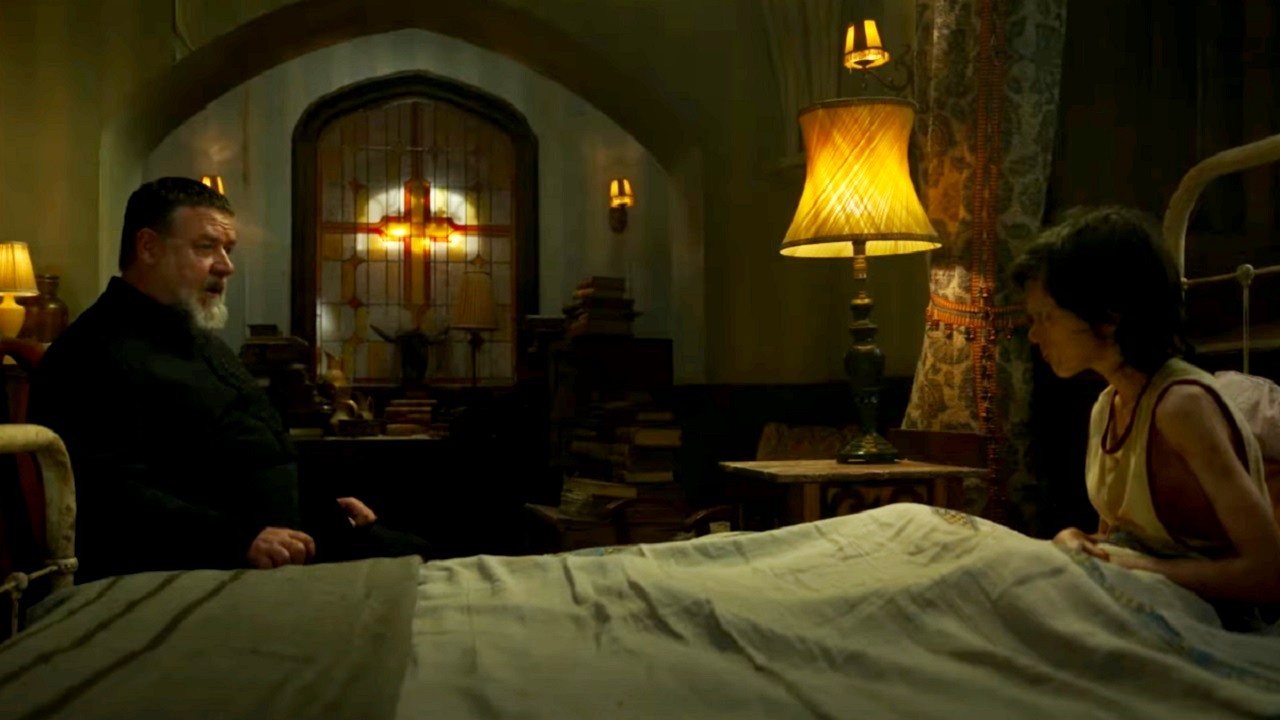 The Movie Probably Could Have Been PG-13, But They Decided To Make The Pope Projectile Vomit Blood Instead 
Honestly, this movie probably could have been PG-13. The F-bombs feel pretty forced, and the nudity entirely unnecessary. In a lot of ways, I almost got the impression that the studio was pushing for this movie to be Rated-R, and God bless them for that. 
I have nothing against PG-13 horror movies (and actually kind of admire their creativity for being scary, while still holding back), but I definitely think it was the right call to have this particular horror movie to be Rated-R, since it definitely makes the film more enjoyable (and sillier).   
For example, one of my favorite parts is when the Pope is seemingly on death's door and one of the priests leans down to help him, only for the Pope (who I guess is supposed to be Pope John Paul II, given that this takes place in the '80s) to projectile vomit blood all over him. Because honestly, how many movies can claim to have a pope projectile vomiting blood? None that I can think of. Well, besides this one, that is.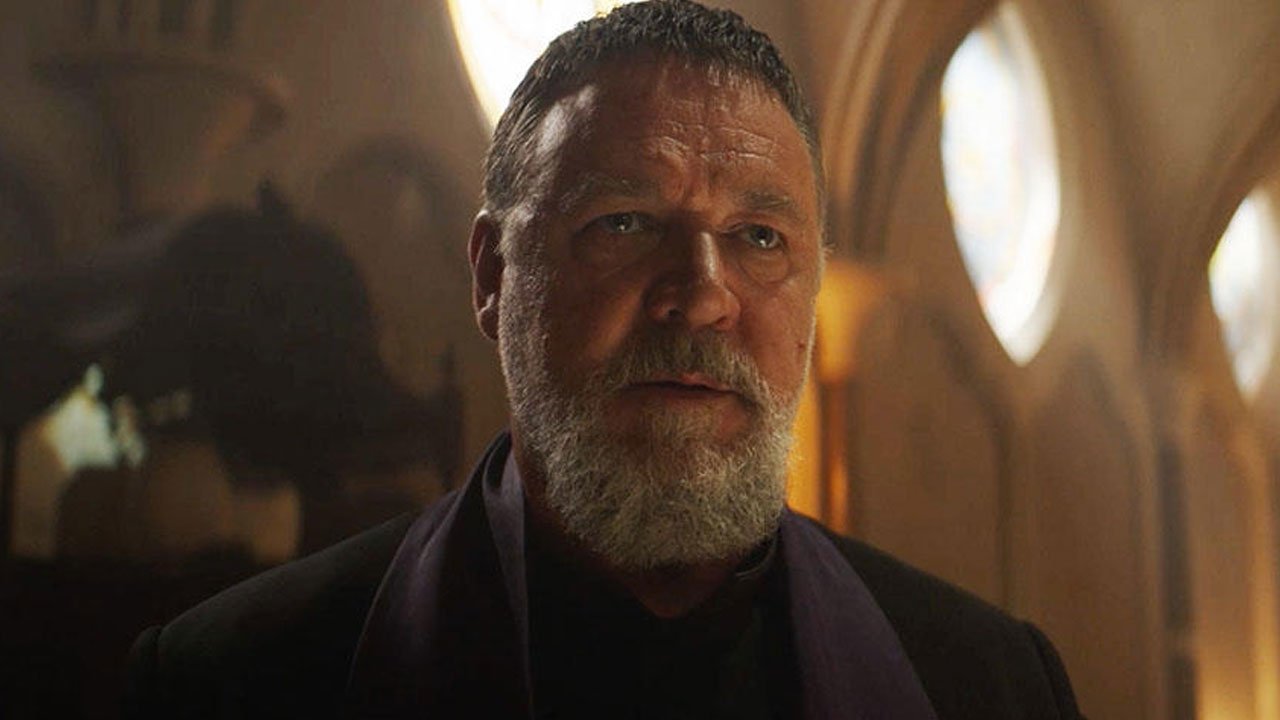 It Was Confident Enough To Tease A Sequel, Which Takes Guts For A Movie As Campy As This
Lastly, I really love movies with the chutzpah to tease a sequel, especially ones as campy as this. It probably all goes back to my love for the original Super Mario Bros. movie, which also teased a sequel all the way back in 1993. Unfortunately, that movie never got a sequel, but thankfully, The Pope's Exorcist is, and I couldn't be happier that this film is seeing such success.     
What's so cool about this, though, is just how confident those behind the movie were that it was getting a sequel. At the end, which I won't spoil here, it almost seems like a sure thing that there will be a part two for this movie, and I really love that a flick that seriously had no right to be this sure that it would be successful really actually was. Sometimes, you have to just believe that you're amazing, and I guess the people will follow if you actually are.
Have you seen The Pope's Exorcist yet? For more news on all things campy, make sure to swing around here often!