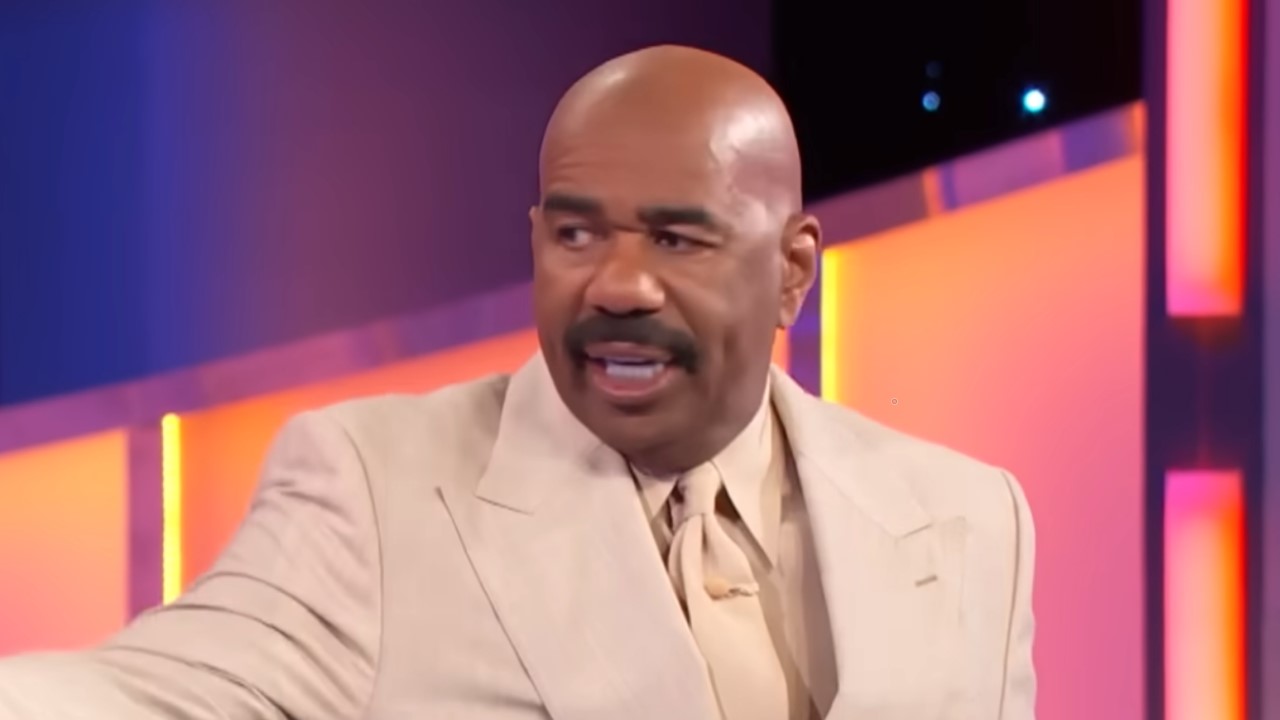 If there's anything fans likely know about Steve Harvey (aside from the fact that he's the host of Family Feud and loves a green suit), it's that he's also a devoted family man. The veteran entertainer has been married to Marjorie Bridges Harvey for almost two decades now, and the two have always given the impression that they're deeply in love. However, their romance was thrown into question last week when rumors started making the rounds. There were claims made that Marjorie cheated on her hubby with multiple people. Now, the couple is clapping back at the (unsubstantiated) allegations. 
On X (which was once known as Twitter), speculation about the couple ran rampant, as Marjorie Bridges Harvey was accused of cheating on her man with both his personal chef and bodyguard. There was, as mentioned, not concrete evidence to prove that such extramarital affairs ever took place. Nevertheless, the Harveys felt the need to address the noise head on. Steve, for his part, discussed the chatter while he was on stage before an audience during a show in Atlanta. The 66-year-old media personality addressed the accusations in a candid manner that's befitting of his personality: 
Well, there you have it, folks. The comments he made, which were captured in a TikTok video, indicate that he and his wife are doing well. It also sounds like he's tired of rumors and speculation at this point. His spouse also seemed to be less than pleased with the narrative that's been making the rounds. She posted her response on Instagram, where she shared a link to a Christian Ministry website that offers guidance on being lied to. In addition to including a screenshot of a verse from the book of 1 Peter, she dropped the following caption: 
The Harveys have certainly shown that they don't suffer fools, especially when it comes to matters involving their personal lives. By all accounts, the two remain infatuated with one another. A few years ago, Steve Harvey opened up about knowing his wife was the one for him. They apparently dated for a year and a half, before breaking up amid Harvey's experience with homelessness. Eventually, both married different people but, after divorces, they found their way back to each other. On some occasions, the former talk show host will discuss what he loves about his spouse, including her desire for a huge Christmas tree every year. 
Last year, Steve Harvey also penned an emotional letter to his wife on their 15th wedding anniversary, after which daughter Lori Harvey threw some support their way. So it would seem that the Harveys' marriage remains rock solid at this time. Let's wish them continued bliss (and avoidance of wild rumors) as time goes on.