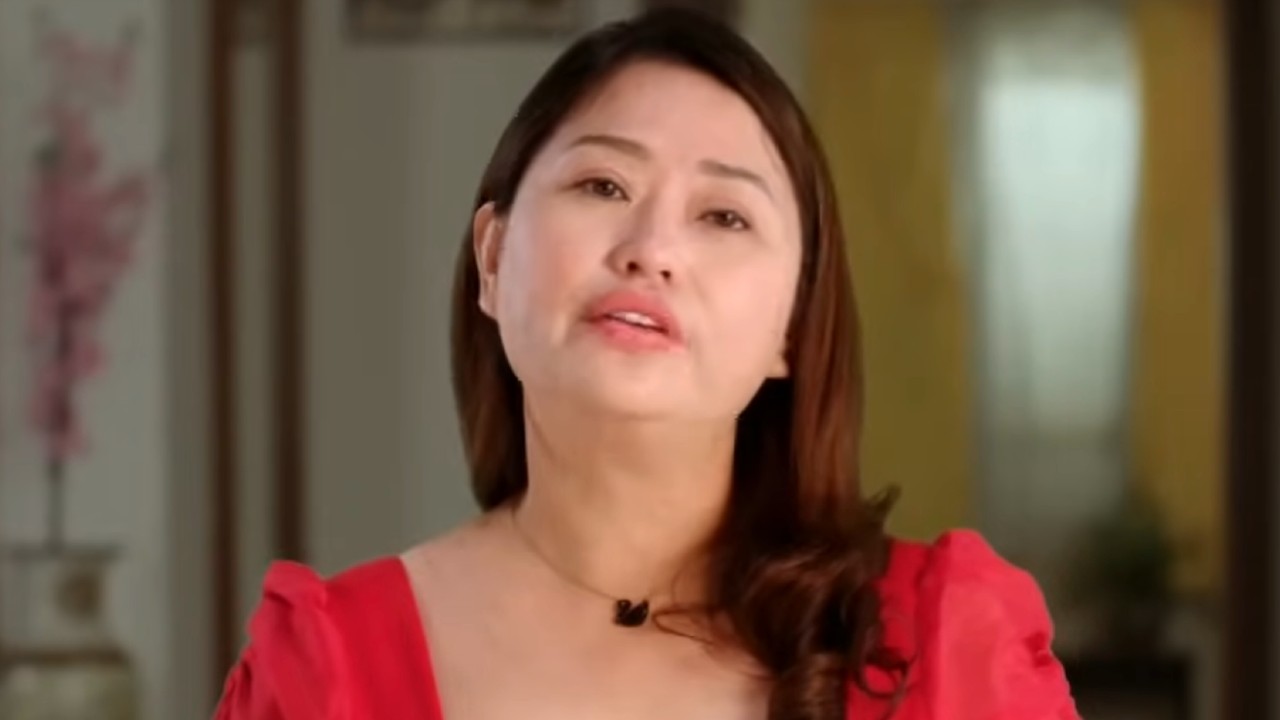 Warning! The following contains spoilers for the 90 Day Fiancé: Before The 90 Days episode "Modern Romance." Read at your own risk!
Relationships are full of ups and downs. If you're a 90 Day Fiancé star, those peaks and valleys are numerous. It feels as though Before The 90 Days' Donnell Riley and Violet have broken up a few times since he arrived in Vietnam to spend time with her, but the fighting between them finally simmered in the latest episode. But while it seems like they can finally move forward in their relationship, a present-day arrived that seemed to reveal where things stand between them, and it's not exactly good news.  
If you're all caught up on Riley and Violet's story either by watching live on TLC or via streaming with a Max subscription, this latest update will no doubt be of interest, as it sets up a completely different situation from the one that was played out in the latest episode. InTouch reported on Riley sharing alleged text exchanges with Violet on his Instagram Stories. Showcasing what appeared to be an argument about their portrayals on the show, Riley said this in one of the texts: 
That doesn't sound like the type of message you'd send to a significant other if still together. Riley didn't explicitly say that he and Violet have gone their separate ways, but threatening to expose someone as a narcissist to the rest of the world is rough, and not the kind of act a lover tends to threaten if things are A-OK.. Even considering some of the harsh words they've exchanged throughout the season, that's pretty bad. 
I can't help but wonder what reasoning Riley had for saying something along those lines, and what Violet might've done to betray his trust. The only real unresolved issue between them that we've seen so far in 90 Day Fiancé: Before The 90 Days was when Violet received a shirtless photo from another man. Violet later explained to Riley this was just a friend, but didn't explain anything further than that. Is it possible that we're going to learn about some secret lover Violet had without Riley knowing, or something equally touchy? 
Riley and Violet's relationship sounds like it may be over, but how many times have we seen this with other 90 Day Fiancé couples? These types of blow-out arguments could be as normal as the wild stuff Jasmine Pineda yells at Gino Palazzolo or when Angela Deem flew to Nigeria to damage Michael Ilesanmi's car. All that to say, there have been worse public arguments couples have overcome, so maybe even after this latest update, we might learn Riley and Violet are still going strong later this year.
90 Day Fiancé: Before The 90 Days airs on Sundays at 8:00 p.m. ET. We still don't know the fates of every couple involved in Season 6, so it should be interesting to hear some updates when we finally get to the tell-all portion.