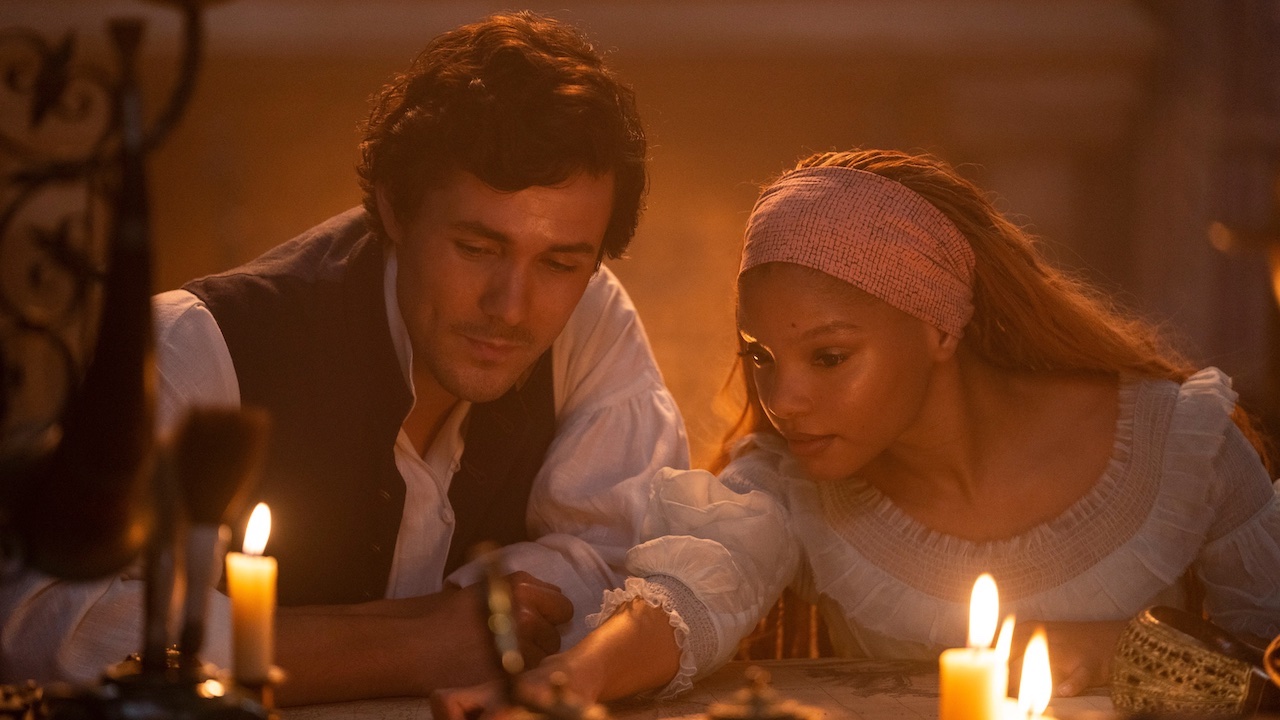 With the live-action The Little Mermaid now part of our world, comparisons to the 1989 classic are unavoidable. Among them is an expanded role for Prince Eric, who even gets his own tune called "Wild Uncharted Waters." When CinemaBlend spoke to the filmmakers about the remake, they got honest about the original animated version of the character seriously needing, well… a personality. 
During our interview with director Rob Marshall, the filmmaker also behind Mary Poppins Returns and Into The Woods shared that it was decided to do the most when it came to revising to Prince Eric, played by Jonah Hauer-King. In his words: 
While Ariel often gets the flack for trading her voice for legs in order to get the guy, Prince Eric in the 1989 version was never really fleshed out. The Little Mermaid director saw that pretty quickly, and as he alluded to, legendary composer Alan Menken was completely on board with giving Eric a more dynamic role in the remake. When CinemaBlend additionally spoke to Menken (while at a piano) about Eric's new song "Wild Uncharted Waters," Menken said this about composing it with Lin-Manuel Miranda: 
Prince Eric was always mostly a pretty piece of animated man, wasn't he? Looking back, his only arc in the animated movie is being saved by Ariel and going on a goose chase to marry her because he loves the sound of her voice while she's literally in front of him the whole movie. In the 2023 new movie release, Hauer-King's version has a lot more going for him. Aside from his beautiful song, he's illustrated as an outsider, like Ariel, who doesn't fit into his own adoptive home somewhere in the Caribbean, and he seeks a world of adventure exploring the seas. So when he meets Ariel, the pair connect on a much deeper level. 
Additionally, Halle Bailey's Ariel gets more depth in the remake, along with more music). Javier Bardem's King Triton was also supposed to get his own song, but Rob Marshall told us he made the difficult decision to cut it. The Little Mermaid has received positive reviews from critics overall, with many touting the film as one of the best live-action Disney movies. You can check out The Little Mermaid in theaters now and see how the filmmakers revised Prince Eric.