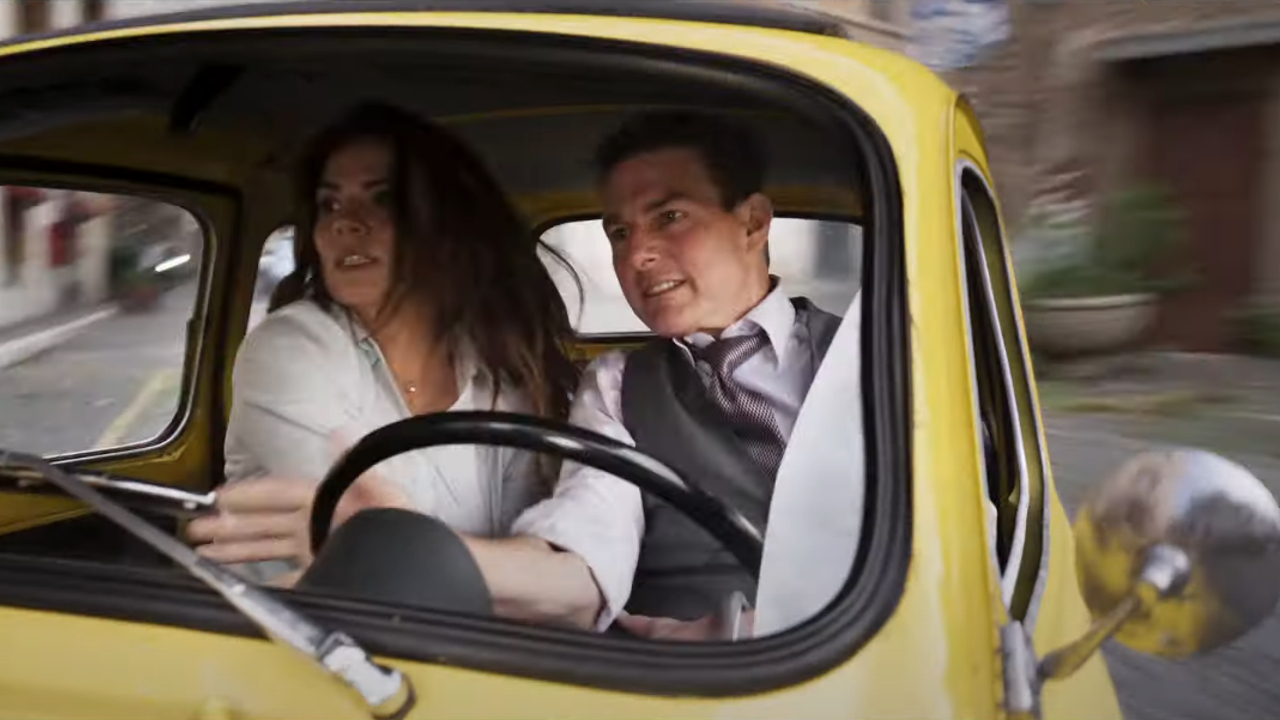 Last summer rumors were running around that Tom Cruise and Hayley Atwell were dating as they filmed Mission: Impossible 7. However, the actress made it clear that she's just really great friends with her co-star recently, and she got engaged actor Ned Wolfgang Kelly, who she was linked to last summer. Now, with Dead Reckoning Part One coming out soon on the 2023 movie schedule, the actress posted a photo of her and the franchise's leading man on Instagram of them holding hands. 
Hayley Atwell Shut Down Rumors That She Was Dating Tom Cruise  
Atwell shut down these dating rumors about Tom Cruise in early May, telling Country & Townhouse that she was aware of the discussions about her and her co-star. She explained that she does love him and the Mission: Impossible – Dead Reckoning Part One team, but in a platonic way. She said:  
She continued to gush about her love for both Tom Cruise and the action movie's director Christopher McQuarrie, saying:
While Atwell read for Jack Reacher, and could have worked with Cruise sooner, M:I 7 is the first time she's worked with the action star. She's been open about working with Cruise, and everything that goes into filming one of these epic action movies including the delays on Mission Impossible 7 and 8. Now, as the cast is getting ready to release Dead Reckoning, the MCU actress posted a fun photo from set of her and her co-star getting close during an action sequence. 
A New Mission: Impossible Still Shows Tom Cruise And Hayley Atwell Holding Hands
Hayley Atwell took to her Instagram to post a new still from Mission: Impossible 7 in preparation for the movie's release on July 12. The photo shows the Captain America actress handcuffed to Tom Cruise, and they're holding hands. Check it out for yourself:
This isn't the first time Atwell has addressed the handcuff scene. She explained that it's not just Tom Cruise pulling off wild stunts. The Peggy Carter actress got to learn how to drift race, she backflipped over a bridge, jumped off a moving train, and had to run "uphill in high heels while handcuffed" to the Top Gun: Maverick star. 
While the actress posted a fun still from the movie, the footage of the two cuffed together was shown at CinemaCon earlier this year. It appears the chase happens after Atwell and Cruise's characters get into some trouble involving INTERPOL, and Ethan (Tom Cruise) cuffs himself to Grace (Hayley Atwell) in an effort to make sure she can't get away. 
So, overall, while the dating rumors ran amuck, those have been dispelled, and now we can really get excited about this wild action sequence that includes Hayley Atwell and Tom Cruise being handcuffed together.