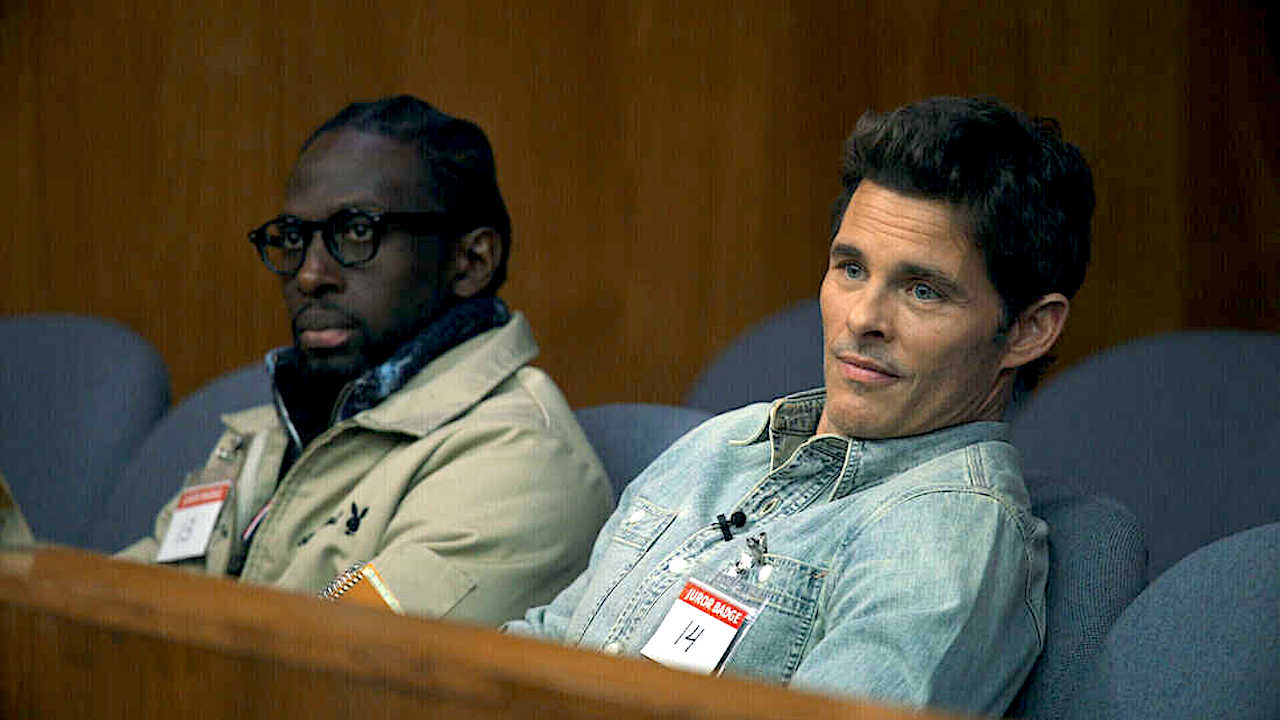 Amazon Freevee's Jury Duty, the improvised sitcom that one man thinks is a real criminal trial, has become a runaway hit. Much of this is thanks to the star power and brilliant comedic timing of James Marsden, who committed to playing an exaggerated version of himself for hours at a time all while managing to ensure that our hero, Ronald, was none the wiser. With the success of Jury Duty one can't help but wonder if there will be a second season, and who will step into the Marsden-esque role of being the actual celebrity on set. Well, one of the writers has an idea, and it's a Succession star.
I caught up with Mekki Leeper, who also plays Noah on the show, and asked who he would bring into the fold for Season 2. While his response isn't what I expected, it kind of makes sense:
When Mekki Leeper speaks of Jeremy Strong's commitment, he's undoubtedly referring to reports of the Succession actor's intense method. This has landed him under scrutiny in the past, as an awkward profile critiqued his behavior, and his on-screen father Brian Cox flippantly referred to his techniques as religious. Some of his collaborators, including Jessica Chastain and Aaron Sorkin, came out in defense of his commitment to the artform, and Strong continues to stand his ground. One can understand the commitment required to get in the mind of a character like Succession's Kendall Roy, who consistently manages to hit new lows. 
So, would Jeremy Strong fit in on the cast of Jury Duty? I'd say that's probably a stretch. The Emmy winner has found outstanding success on the show, so to take on a project like Jury Duty on a brand new platform like Freevee would be a very interesting career move. 
Then again, James Marsden wasn't exactly desperate for work when he took on the role, as he's coming off the success of projects like the soon-to-be Sonic The Hedgehog trilogy. In all fairness, this may have been less of a sincere pitch and more of wishful thinking with a tinge of goofiness. Leeper also suggested that Oscar-winner Daniel Day Lewis, who has retired from acting, could potentially take on the role. So, do what you will with that information. 
While we're not sure if Jury Duty will return for Season 2, it is still gaining momentum a fan-favorite feel good TV show, and you can catch it right now on Amazon Freevee! As for Succession, of course it's one of the biggest shows in the world, and you can watch the final season unfold right now on Max, previously known as HBO Max.