Spoilers ahead for the Season 11 finale of Chicago Fire, called "Red Waterfall."
If Chicago Fire can be counted on for anything after more than a decade on the air, it's that the hit drama goes big for its season finales. The last episode of Season 11 was no exception, and "Red Waterfall" ended with no fewer than three cliffhangers that will need to be resolved in Season 12. Accounting for what happened in the finale, how Fire historically resolves its cliffhangers, possible long-term repercussions, and potential real-life reasons, here's how I rank those three cliffhangers based on odds of disastrous consequences!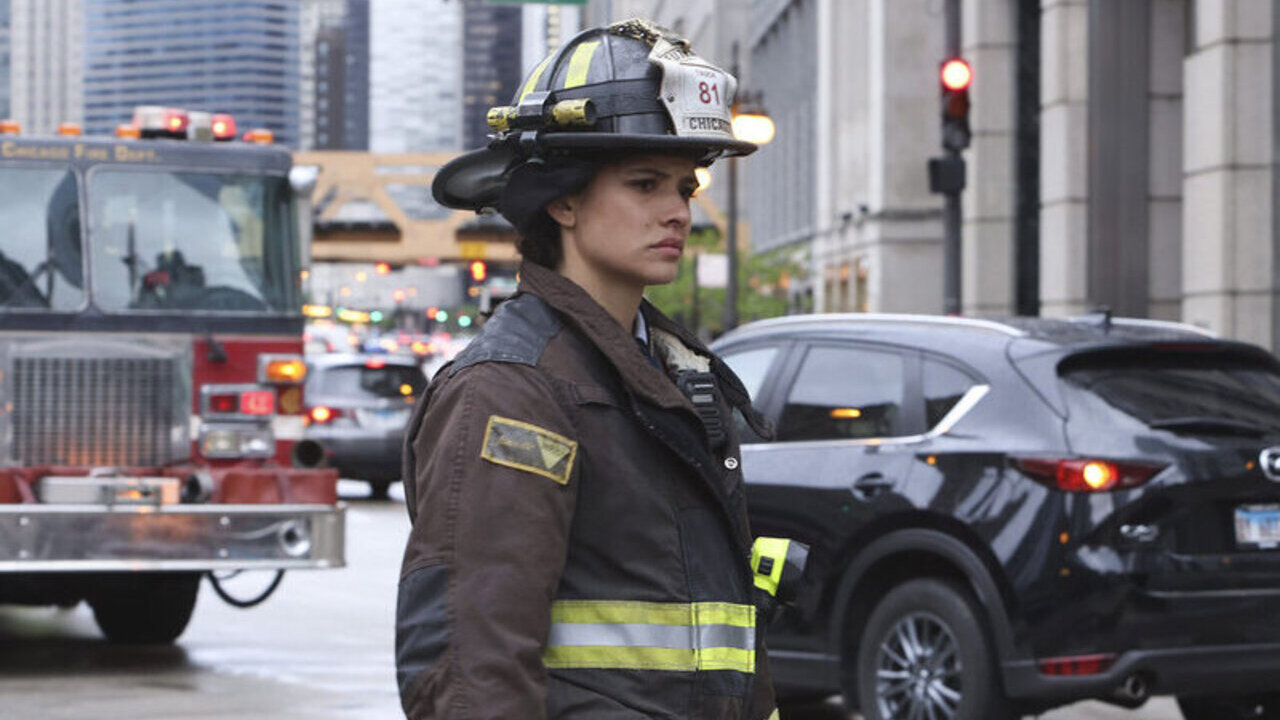 3. Stella Is Going After Severide
After learning last week that Severide had decided not to come home after his arson investigation training finished and didn't tell his wife about it, Stella Kidd was understandably worried. She even asked Boden about Benny Severide and went on to voice her concerns that her husband might be taking after his dad, as his mom had predicted. The Truck 81 lieutenant was not ready to just sit idly by and wait to find out, however. With Taylor Kinney not appearing in the finale, there was no way this story would be resolved by the end of "Red Waterfall," and I rank it as #3 of the cliffhangers when it comes to how much we should worry.
A lot about this storyline in Season 12 likely depends on whether or not Taylor Kinney's leave of absence in Season 11 turns into a permanent departure, but within the show, neither Stella nor Severide is in mortal danger or facing a choice guaranteed to be life-changing. As far as we (and Stella) know at this point, the resolution could be as simple as her reuniting with him in the flesh, talking him into coming home, and bringing him back in the Season 12 premiere. Nothing is guaranteed, but the stakes aren't quite as high as the other two cliffhangers. 
And I actually had a hard time in choosing which of the other two had the higher odds of disaster, since my reasonings for both largely depend on real-life factors as well as long term vs. short term. Still, I came to a conclusion, so keep on scrolling for #2!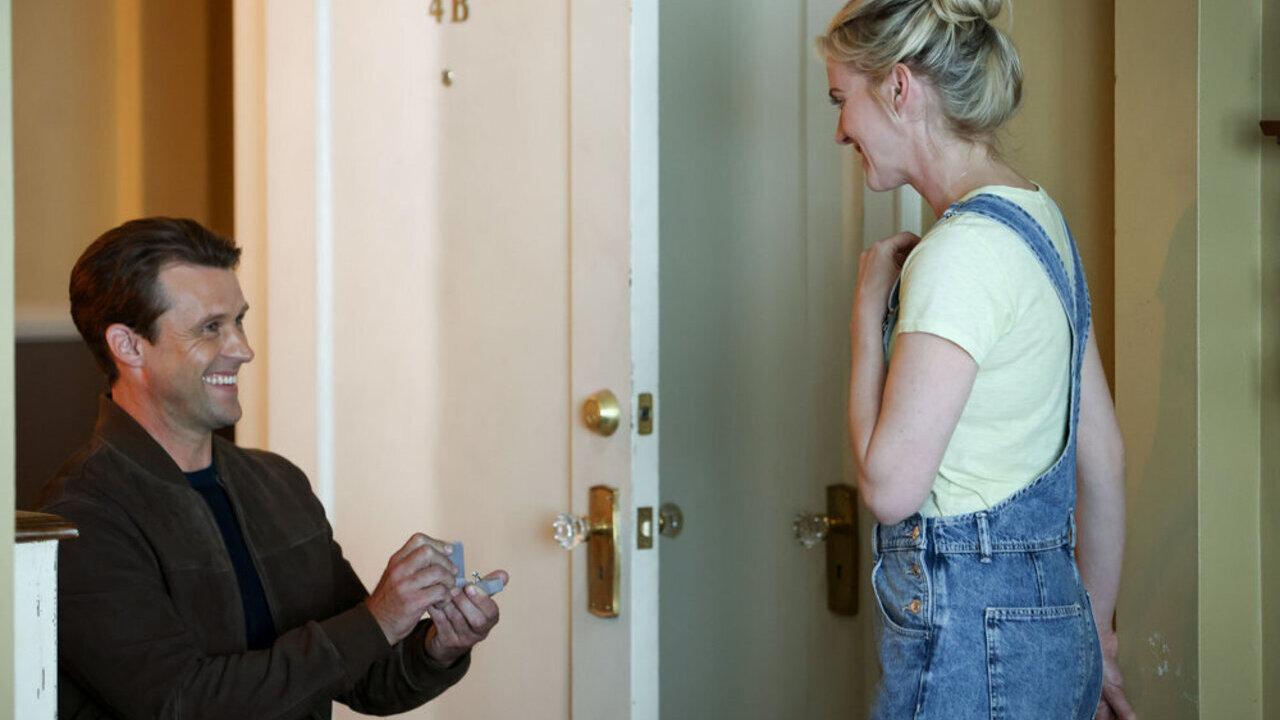 2. Casey Proposed To Brett
On the surface, Casey proposing to Brett after they split apart with strong feelings on both sides seems like great news on the Brettsey front. It was even conveniently timed after Dylan and Brett broke up, with Sylvie not seeming too upset by the split. "Red Waterfall" ended before she could answer, however, so Brettsey fans shouldn't break out the celebratory champagne just yet. After all, the situation is very complicated. 
Casey said that he wanted to give Brett a ring before going back to Portland, so he's actively planning on leaving again soon. His proposal was also asking if she would make him "and three kids the luckiest family in the world" by marrying him, clearly referring to baby Julia and the Darden boys. That's all well and good in theory, but Casey had to go to Portland because the boys couldn't stay with him in Chicago, and I can only assume that Brett can't just leave with Julia immediately if she wants to join him in Oregon. 
Unless Jesse Spencer is returning to Chicago Fire or Kara Killmer is leaving, I can't see an engagement (if Brett says yes) working any better than their attempt at a long distance relationship did. Casey did say that he was planning on leaving Chicago for just three years when he departed in Season 10, but Spencer hasn't said that he plans on returning as a series regular. 
Plus, with the reports that actors across One Chicago will appear in fewer episodes next season for budget reasons, does Fire have the money to bring Spencer back full-time even if he does want to return? I don't necessarily expect that Casey popping the question would immediately result in disaster, but I'd say it's bound to be complicated enough that it'll probably be at least a bit disastrous in the long run, no matter what Brett decides in the Season 12 premiere.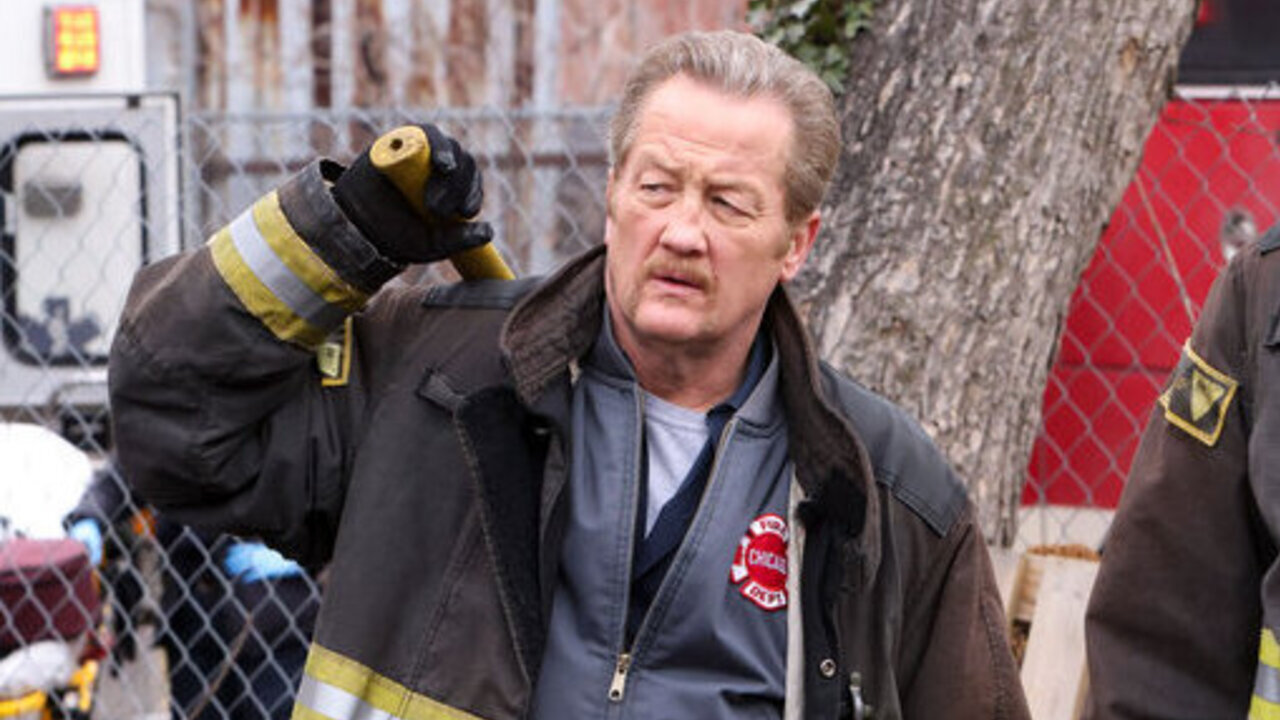 1. Mouch May Be Bleeding Out
The heroes of Firehouse 51 were able to overcome the Homeland Security crisis that I predicted for Stella in a pretty harrowing sequence with bullets flying everywhere. There was one casualty when Mouch was hit and went down, but Boden was able to reassure his crew that the firefighter had been hit with a bit of shrapnel instead of "one of them monstrous bullets," and he was okay after surgery. 
His status had clearly changed by the end of the hour, though, when he was fading fast during a conversation with Herrmann, who discovered that Mouch was bleeding again, and had already soaked through his bedding and blood was pooling on the floor. Herrmann was shouting for a doctor just when the scene ended, with no answer about Mouch's fate.
And given that the deaths of Otis and Shay are evidence that Chicago Fire can and will kill off characters following a finale cliffhanger, on top of the reported budget cuts to One Chicago, I'm more worried about Mouch's survival than any of the other cliffhangers. I'd hate to lose Christian Stolte from the cast, but it's hard to argue that disaster won't be coming for Mouch in Season 12. 
Unfortunately, we won't see the aftermath of any of the cliffhangers for some time. The WGA writers strike could mean that summer hiatus lasts much longer than usual, and we may be limited to rewatching old episodes via Peacock Premium subscription for longer than we'd like. The good news is that Fire usually doesn't start a new season with a time jump right away, so hopefully we'll see the immediate aftermath of these plot twists.