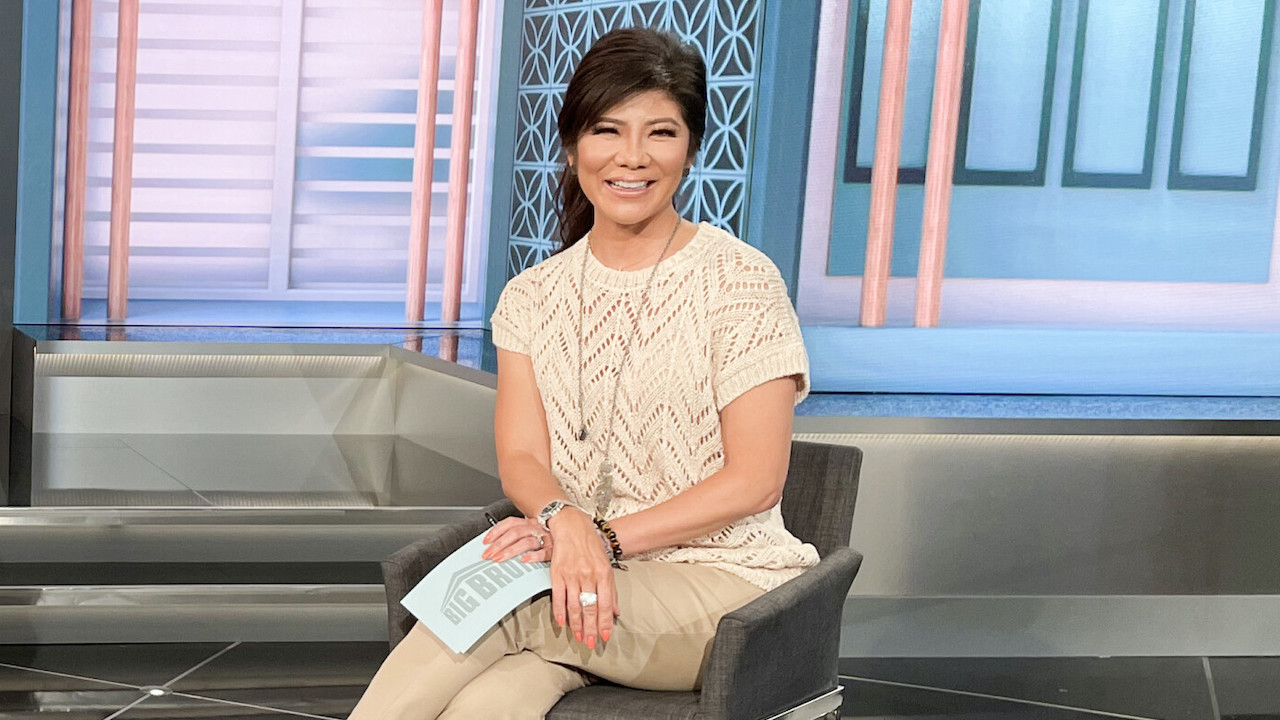 Julie Chen Moonves has been the host of Big Brother since its beginning, and while she's one of the highlights of the series these days, that wasn't always the case. Recently, Moonves recalled the lukewarm reception both she and the show received in the early years from viewers, and she opened up about how she really felt about the nickname "Chenbot."
Those who have a Paramount+ subscription can re-live Julie Chen Moonves' early seasons on Big Brother, and see how the nickname Chenbot came to be. Moonves talked about it in an interview with Entertainment Tonight, and she gave her perspective on why fans might've found her so robotic:
Julie Chen Moonves was aiming for credibility with her delivery but instead found out some Big Brother viewers felt she lacked personality. That's not exactly something that anyone would want to hear, but I'd imagine, especially someone who is hosting a television show!
As one might imagine, Julie Chen Moonves wasn't thrilled about her nickname when she first saw the video. The long-time host talked about how she felt when she first saw it and other criticisms, and how she feels about it now:
The Big Brother host hasn't just accepted her Chenbot nickname, and Moonves embraced her awkward transition from news to reality television. You can tell by the fact that one of Big Brother's most iconic quotes that earned her the monicker is part of the title for her upcoming memoir. But First, God is an audio memoir detailing Julie Chen Moonves' professional career, including Big Brother, and her "spiritual awakening" along the way. Moonves spoke about the upcoming project at length in a video posted to her Twitter account: 
I'm thrilled to announce #ButFirstGod: my audio original memoir recounting my transformative spiritual awakening and revisiting pivotal moments from my life and career through fresh eyes. Coming from @SimonAudio on 9/19, pre-order your copy today: https://t.co/0rp4NZnSRo pic.twitter.com/CWIwcxfYI8April 26, 2023
See more
While Julie Chen Moonves is prepping for the release of her audio memoir, Big Brother is prepping for Season 25. Fans are eager for any and all details about this season specifically, given the significance of it being the 25th anniversary of the reality competition. 
There are a number of fans hoping to see some past Houseguests return to play the game, and Julie Chen Moonves has been teasing that crew with some vague posts on social media. Fortunately, those teases haven't earned the Big Brother host any more mean-spirited nicknames, as Moonves is loved by fans these days. Plus, she's always hyping up the show when she's in the spotlight, so fans should definitely be grateful they have the Chenbot in their corner, and apparently, they'll have her for a while as she said she'd host the show as long as she can form a sentence.
Big Brother Season 25 is expected to release this summer over on CBS. Hopefully, this season is able to be as exciting as the past couple we've seen, though, as fans know, the only thing we can really expect from this franchise is the unexpected.